How to paint like Monet: bridge over a pond of water lilies in acrylic
Today we'll be creating this impressionist style painting of the bridge over Monet's famous lily pond in Acrylic Colour, so let's get into it.
First, tint the canvas with a dark green. To create this colour, mix Phthalo Green, Sap Green and a touch of Lamp Black and cover the canvas. Lay lighter colours over the top of the tint, so that the dark tone beneath can be seen, so that dark colours do not need to be added to balance it out.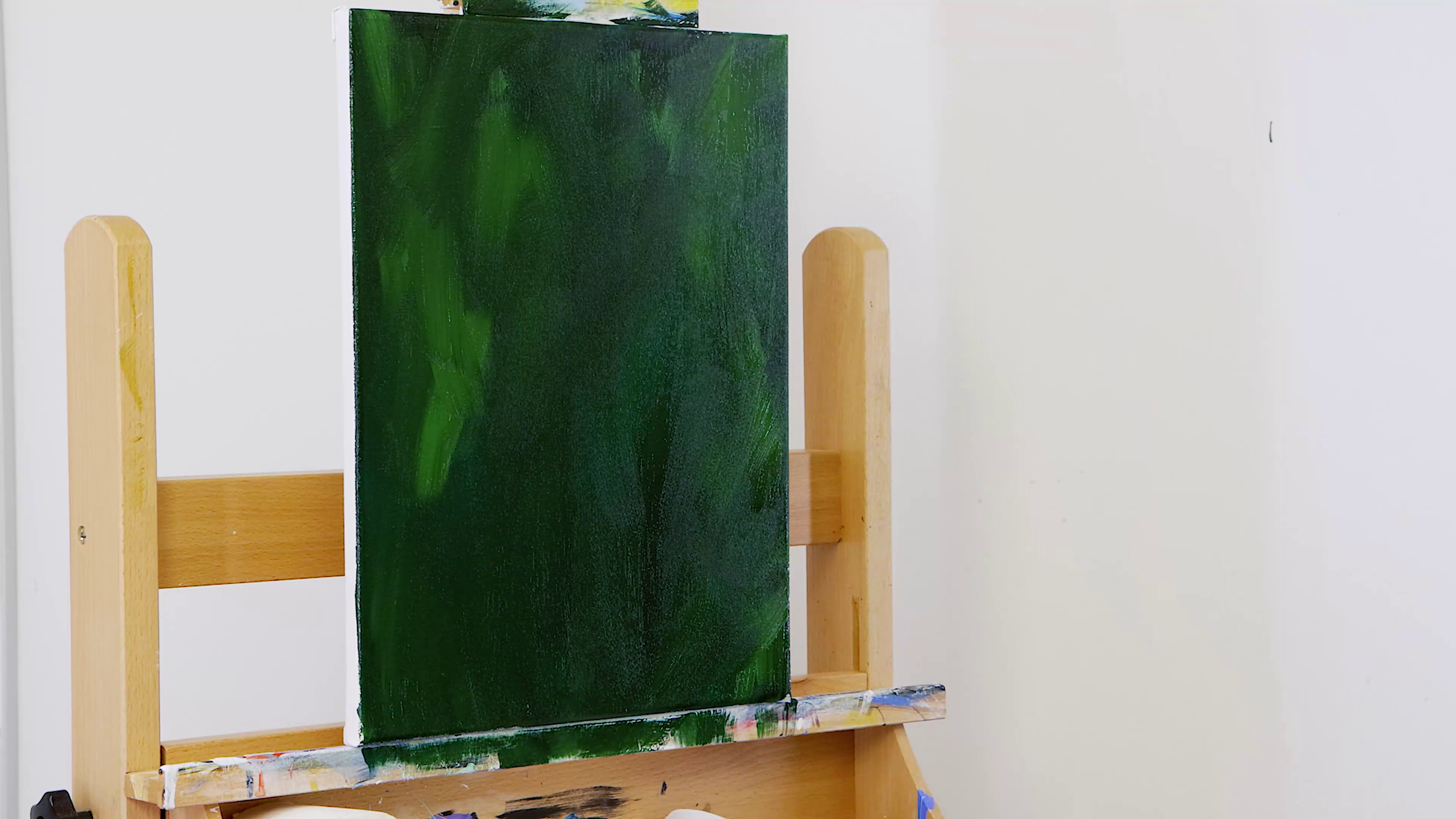 Once the dark green background is on, paint the bridge in Titanium White, adding 2 horizontal, arcing lines with 5 vertical connecting lines. Then, add a single horizontal arch through the middle of the bridge.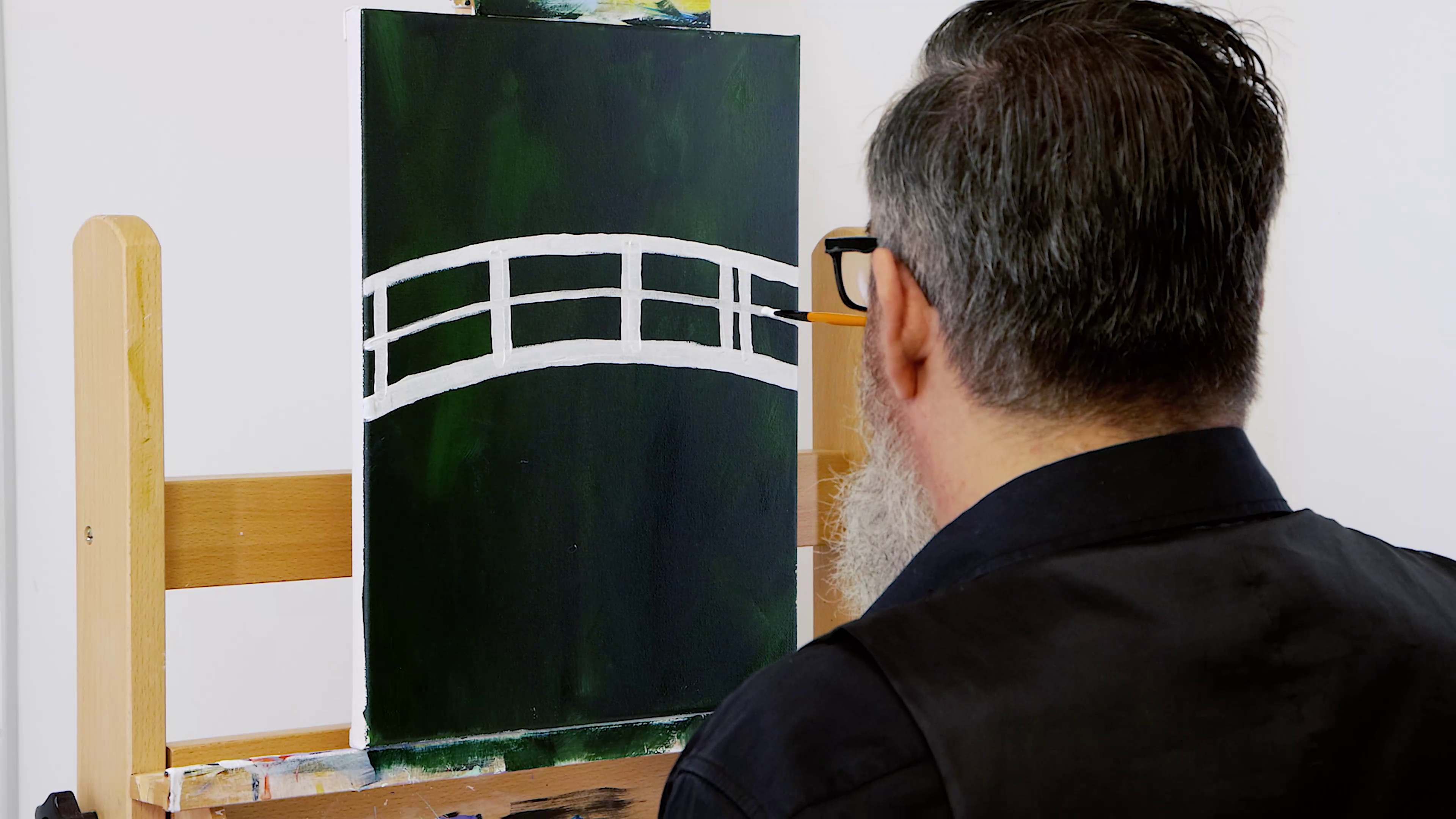 Next, start on the trees by squeezing out some Titanium White, Lemon Yellow, Medium Yellow, Crimson, Phthalo Blue, Purple, Cerulean Blue, Burnt Umber and Burnt Sienna.
Using the #6 round, dip the brush in the Sap Green and lay in the willow tree on the left-hand side of the canvas with short vertical strokes and repeat with other colour variations.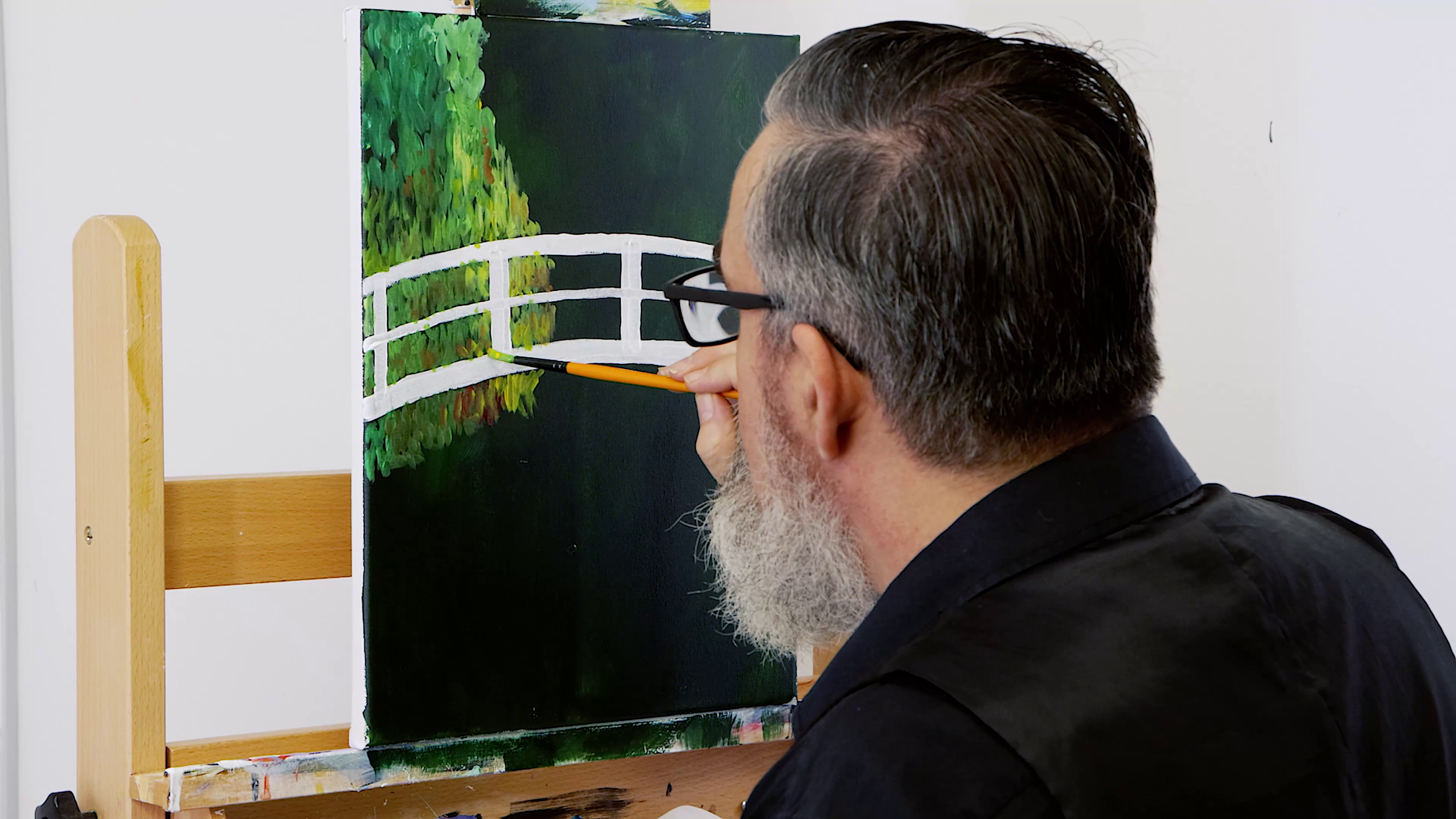 Refer to the 'outline and reference image' download, to identify where the trees lie. Roughly mix in earthy colours to create differing tones for the trees. Slowly work over the canvas and concentrate on creating as much detail as possible.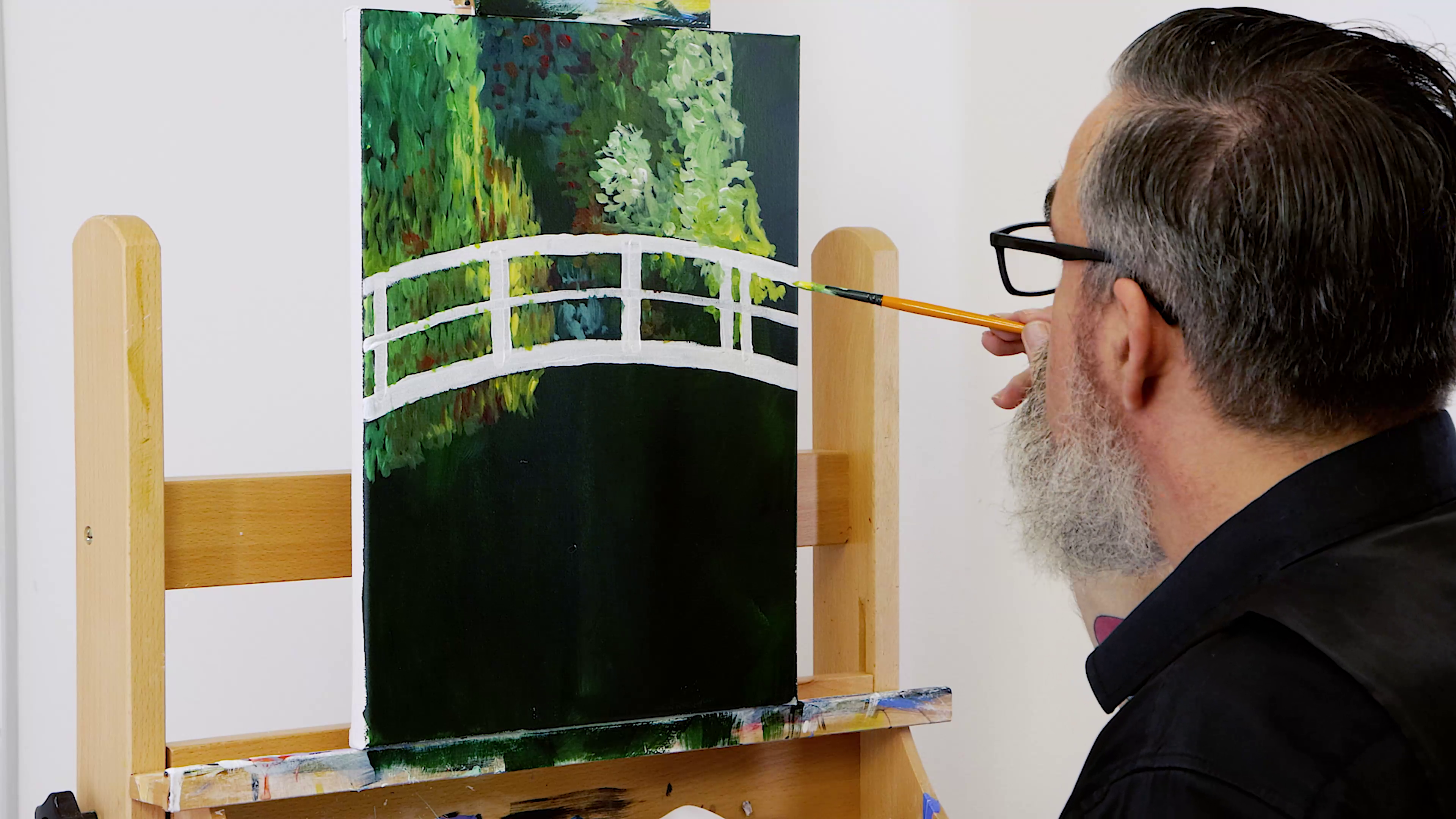 Roughly draw in the pond and where the lilies lie with a pastel.
Then apply the oval shapes in white to suggest the lilies. Create the illusion of distant lilies by painting them smaller. The closer the lilies, the larger they will be.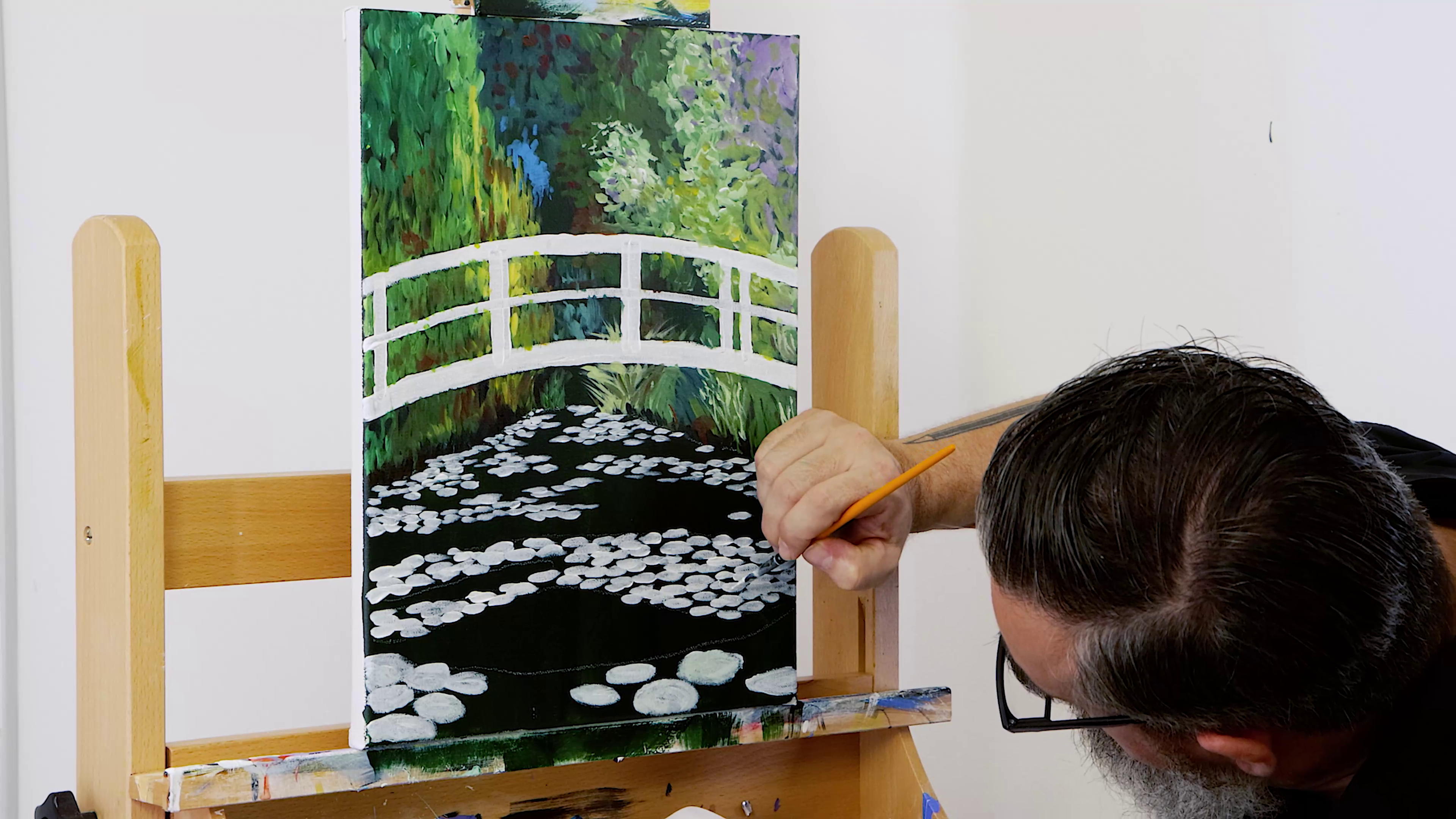 To add the effect of water reflections, paint vertical lines between the lilies. Like the trees, the tones should be varied.
Then, create a mix of Sap Green with Titanium White, and another with Phthalo Blue and Titanium White. The mixes should be very lightly coloured and can be laid over the lily pads.
Add splashes of colour in red, yellow and whites to suggest the flowers on the lily pads. The flowers in the distance can just be small blobs and in the foreground the flowers will be more detailed.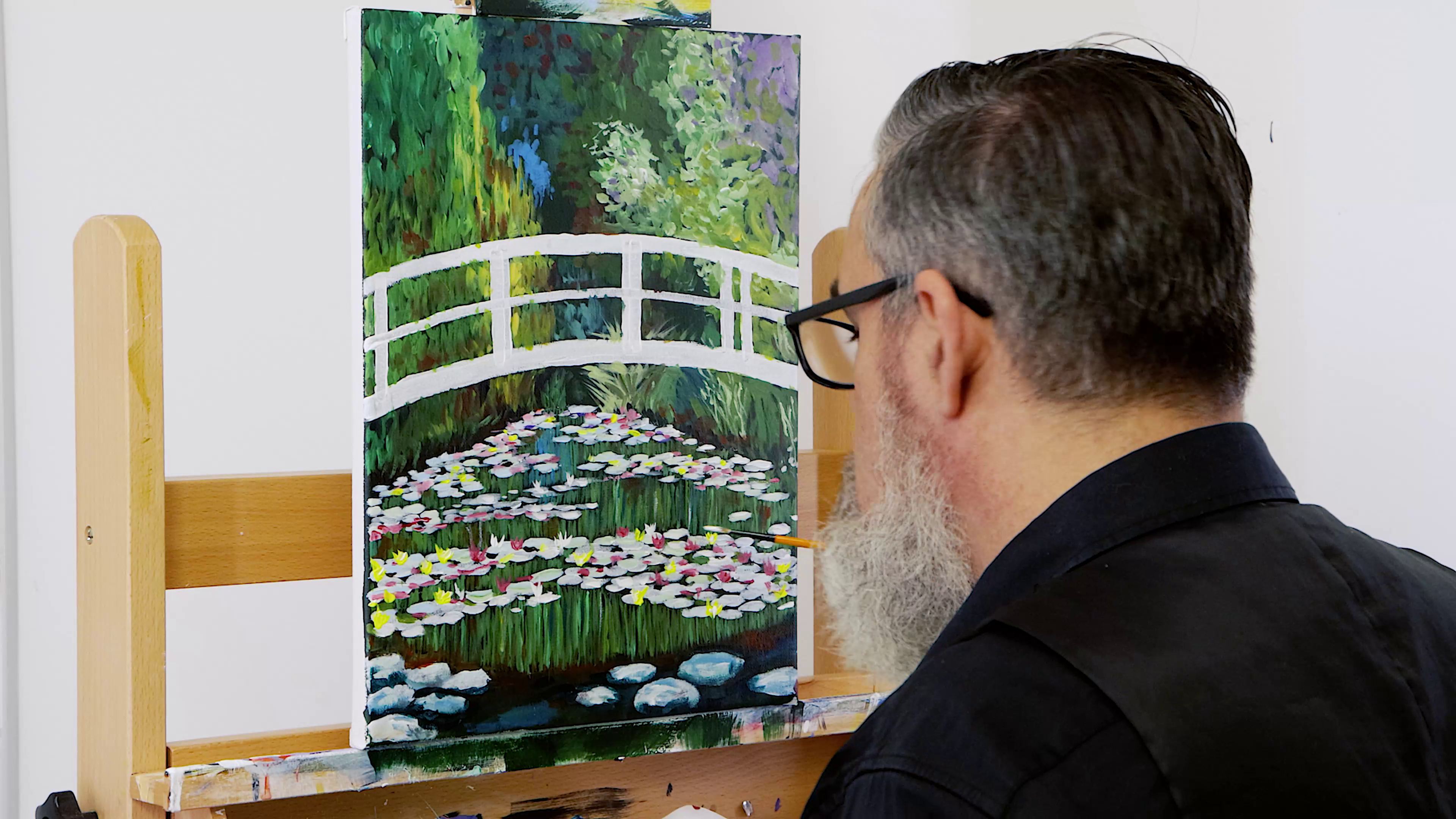 Paint the bridge with light green and blues. A shadow can be created by painting a dark tone on the bottom of the bridge. This dark tone can be created by mixing Phthalo Blue, Crimson and Phthalo Green.
Finally, lay some of this dark tone into the areas of shadow and you're done!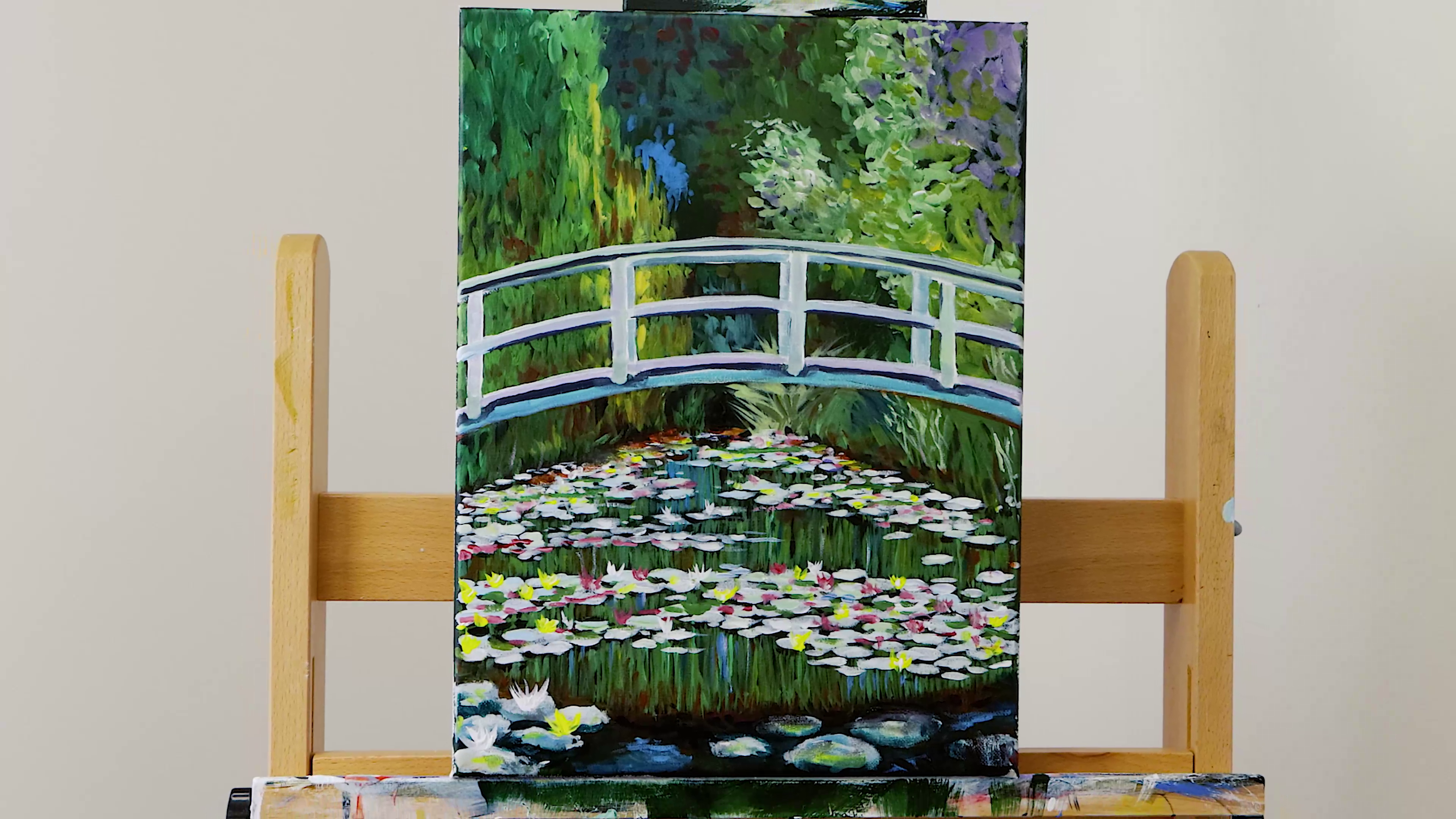 Get projects, inspo, tips and plenty more delivered straight to your inbox. Sign up to our Creative Connection newsletter in our website footer.
CDDS3040 Single Thick Canvas Discovery 30 x 40cm (11.8 x 15.7in):

https://bit.ly/43AFzyS

MSCH2436 Acrylic Colour Paint Set Signature 24pc x 36ml (1.2oz):

https://bit.ly/409qS2L

BMHS0030 Acrylic Brush Set Signature 11pc:

https://bit.ly/3KYMaeX

MCG0022 Tear-off Paper Palette Signature 50gsm 36 Sheet:

https://bit.ly/3KYtSun