Create an easy pebble art project
Let creativity out of the bag and spend some precious time painting with this easy pebble art project. Painted rocks can be used to jazz up the garden, brighten up the home or add a personal touch to an office desk.

Plus, not only will this easy pebble art project keep the little ones busy, but it will also exercise their fine motor skills, hand-eye coordination, creativity, and explore feelings of connection to nature, thanks to the pebbles.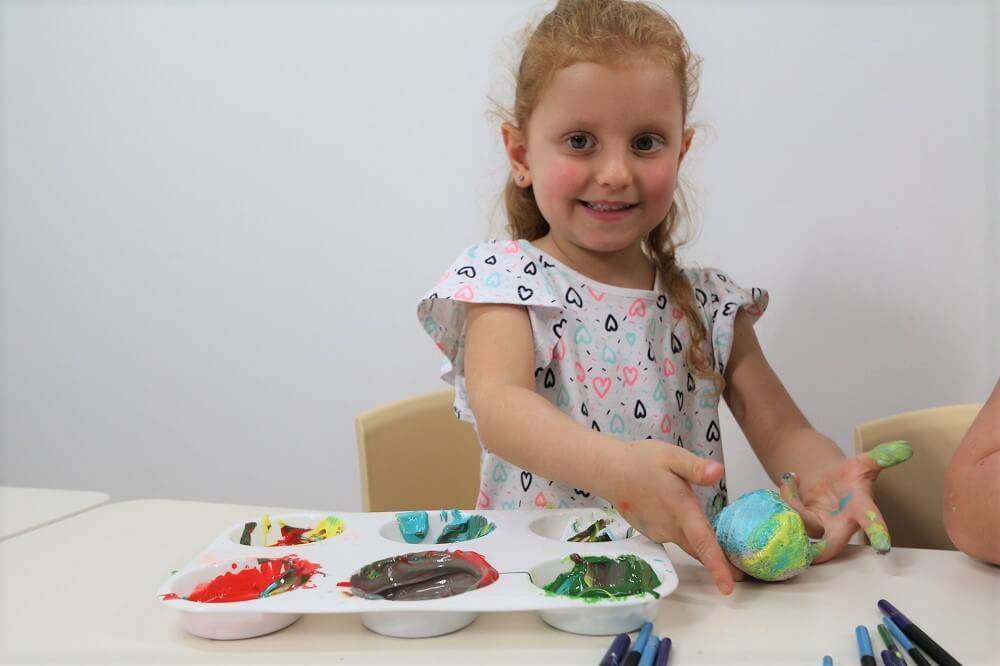 Step 1 - Picking colours
This part of the activity helps little creators develop their decision-making skills, as they choose which colour of paint they'll be using for the project. Once the colours have been decided, pour or pump your colours out into a palette.
This will help keep the colours together to cut down on mess and make for easy reaching as they paint and create. If you're trying to minimise paint spills, try our paint pot palette to keep areas tidy, check out our palette range here.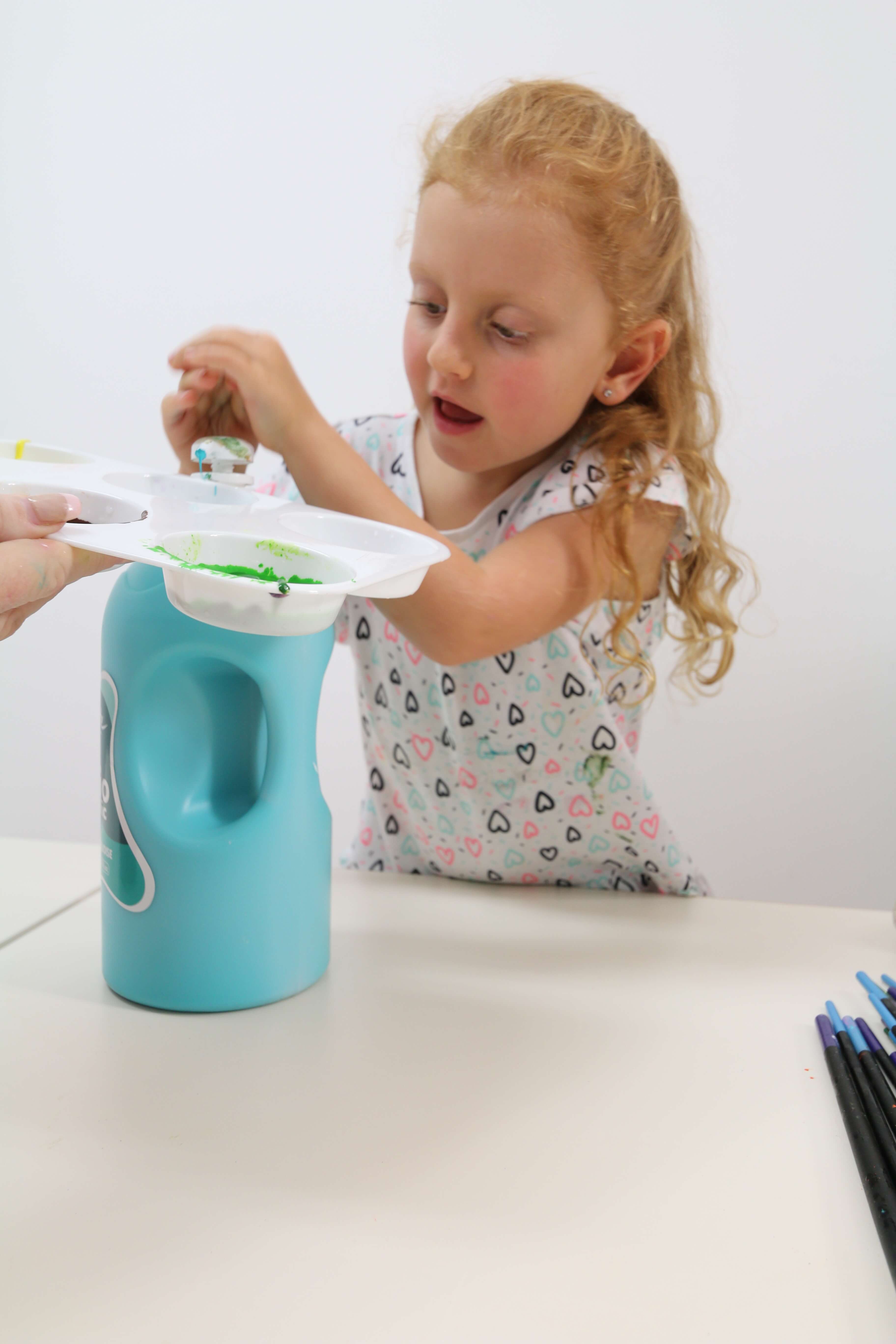 Step 2 - Painting time!
Let's get creative! Start painting your rocks or pebbles with patterns or a picture.

Our kid's hobby brushes are made from natural bristles and are great for this project thanks to their wide handles, this helps gripping brushes with little hands a lot easier.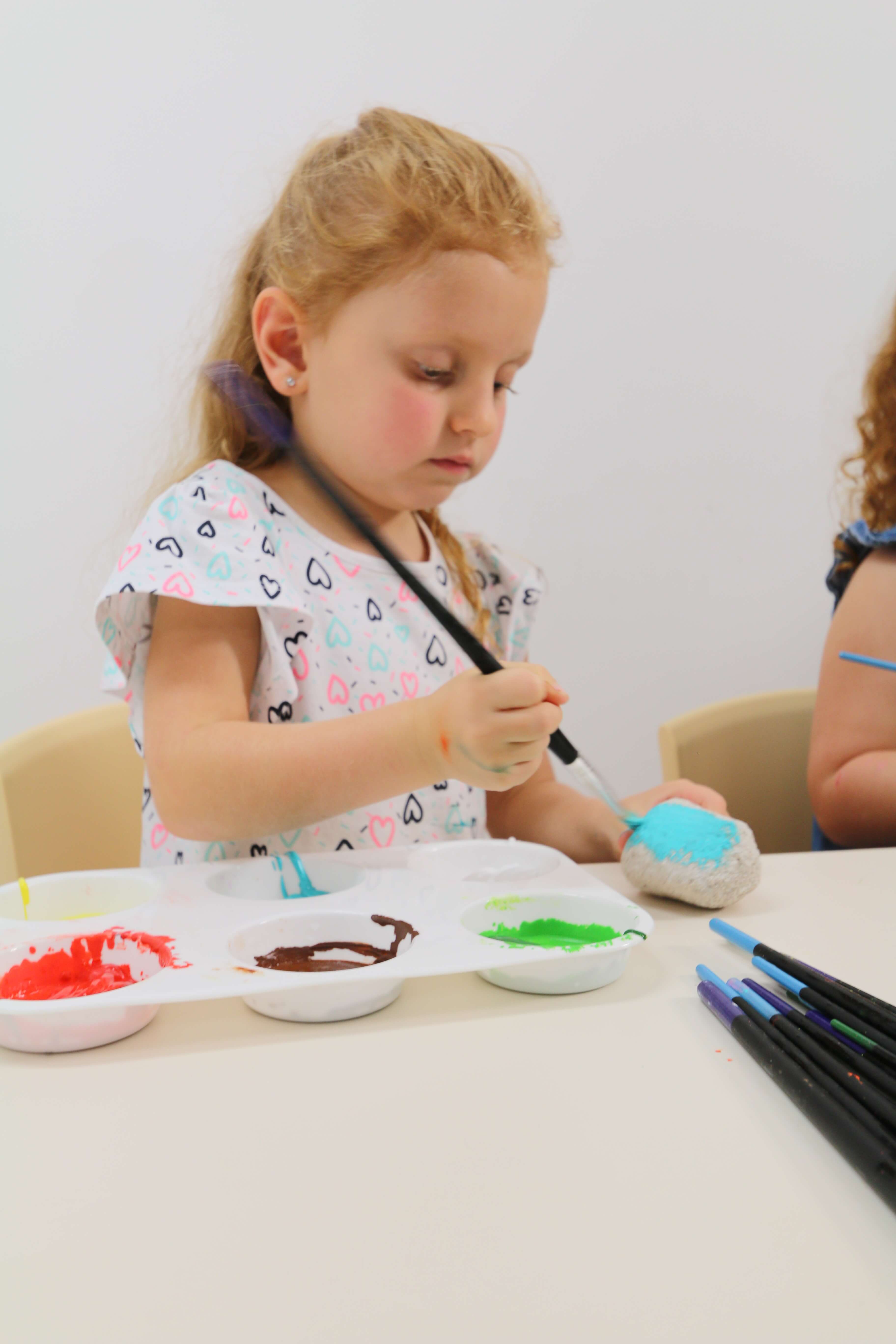 Make your rock stand out by adding a variety of colours to your design. From dots, circles, checkers, swirls, hearts or flowers, let your imagination run wild as you paint your designs onto rocks. Or try painting a self or family portrait onto your rock, whatever you decide to paint, we're sure it'll become a masterpiece!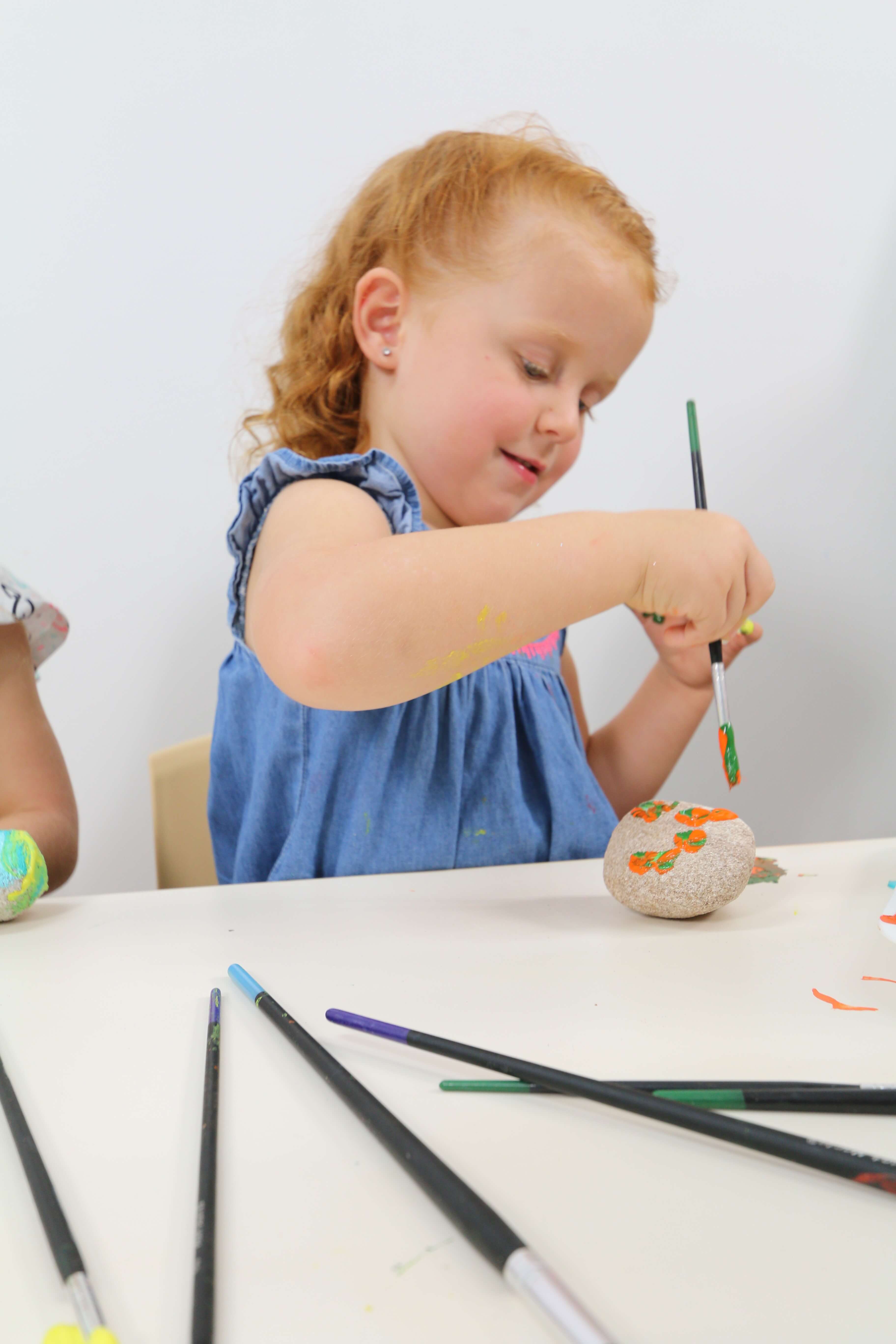 Step 3 - Leave to dry
Let your rock dry overnight before adding it to the garden or gifting it to family or friends. This easy pebble art project is a great activity for parties or groups of little artists to create something unique and have a lot of fun while creating it too.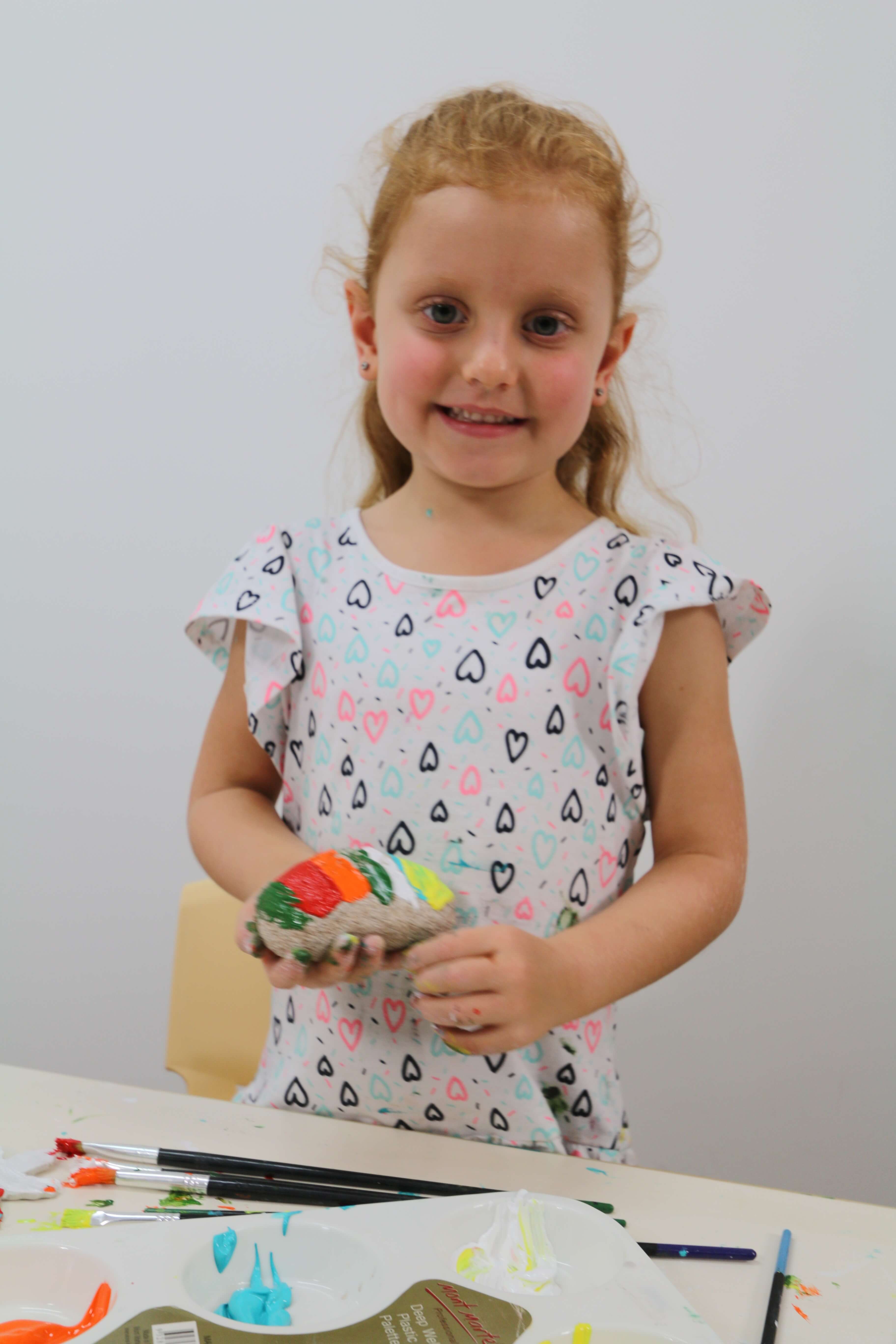 Step 4 - Clean up
Make sure you clean tables, brushes, palettes and hands afterwards. Our poster paints are water-based so clean up is super easy while the paint is still wet, just use warm, soapy water to clean up any mess afterwards.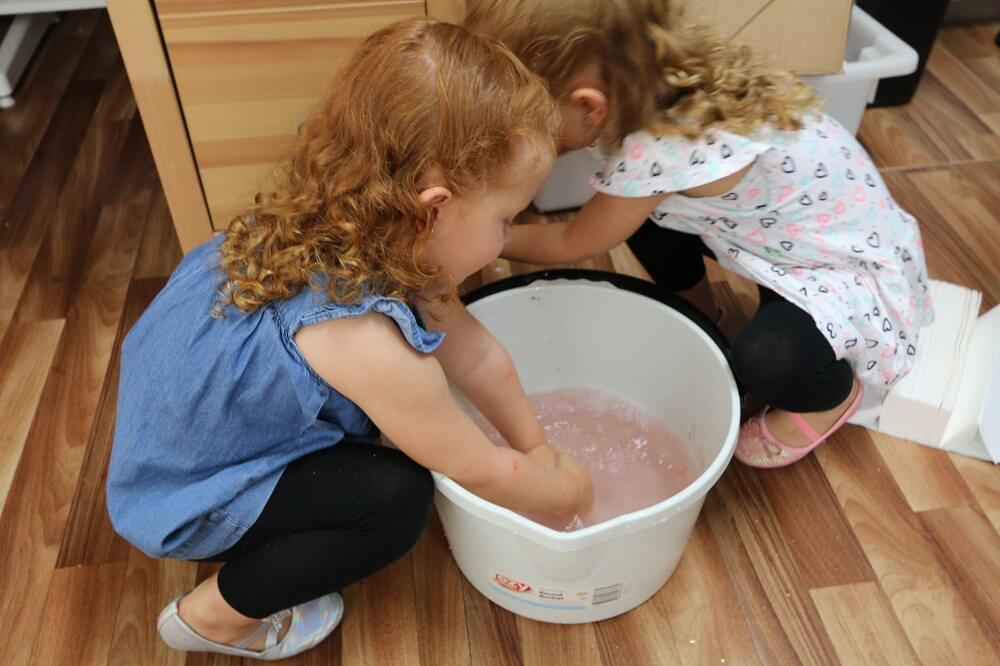 You can check out our range of products for little creators here.
Your rock painting is now yours to keep or share! If you gave this easy pebble art project a go, we'd love to see your work! Be sure to #montmarteart or tag us @montmarteart on Instagram or Facebook, so we can see your work!
- Rocks or pebbles that are large enough to paint (we recommend giving them a quick wash and dry beforehand).
- Hobby brushes
- Poster paints