Create a miniature landscape painting
First, we need to transfer the image onto the panel. You can find this reference sheet on our web site and from there the rear can be shaded and retraced or drawn in directly.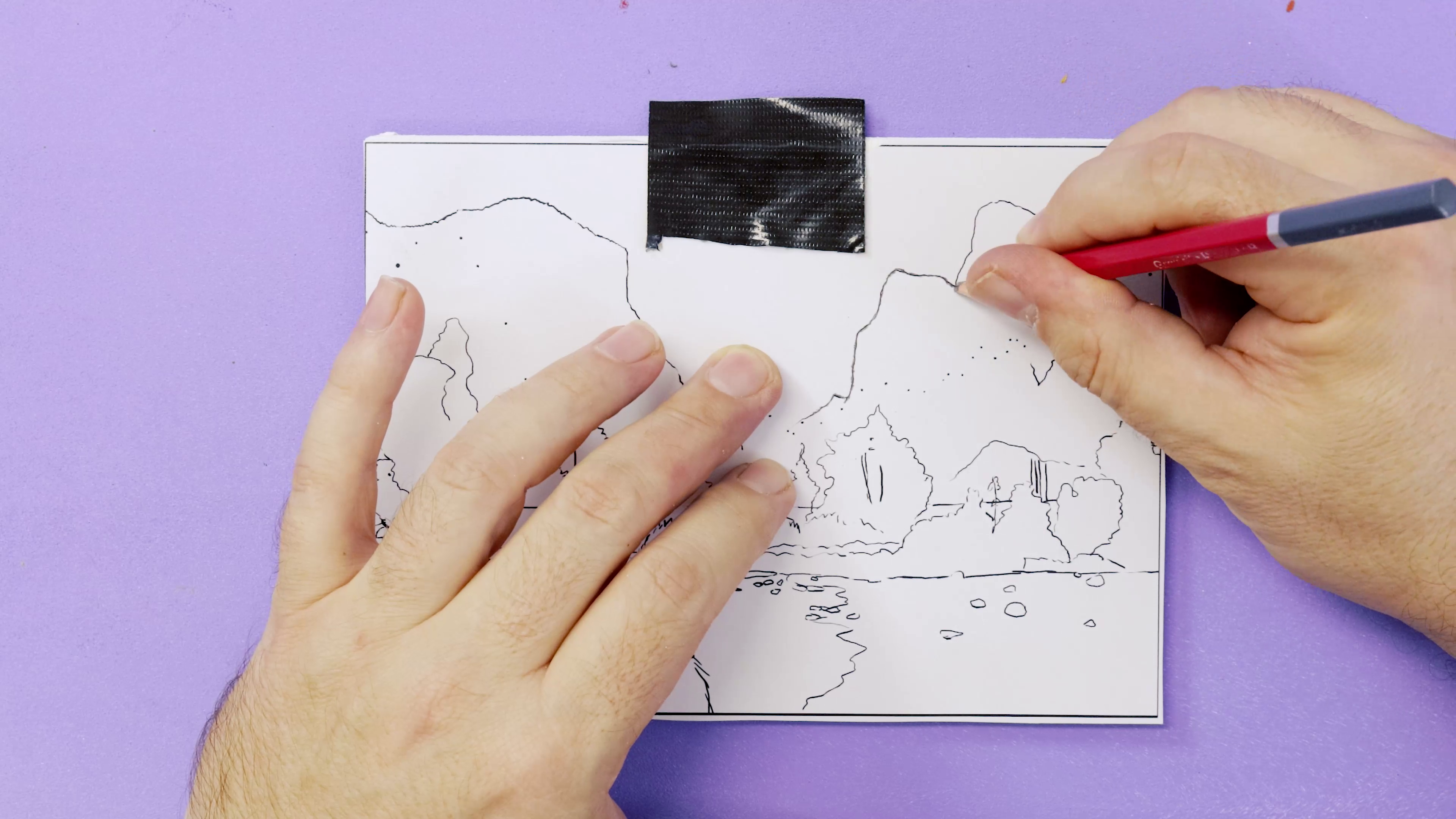 Once the image is transferred, we can refine it and paint in the trunks for the trees in with Cobalt Blue so that we don't lose them in the under the coat. We then create a very light blue from Titanium White and a touch of Light blue and lay this into the background between the mountains. While this coat is still wet we create a mix from orange and a touch of Titanium White and lay this into the sky at the bottom of the mountains and blend it into the sky so there is a transition into the light blue sky.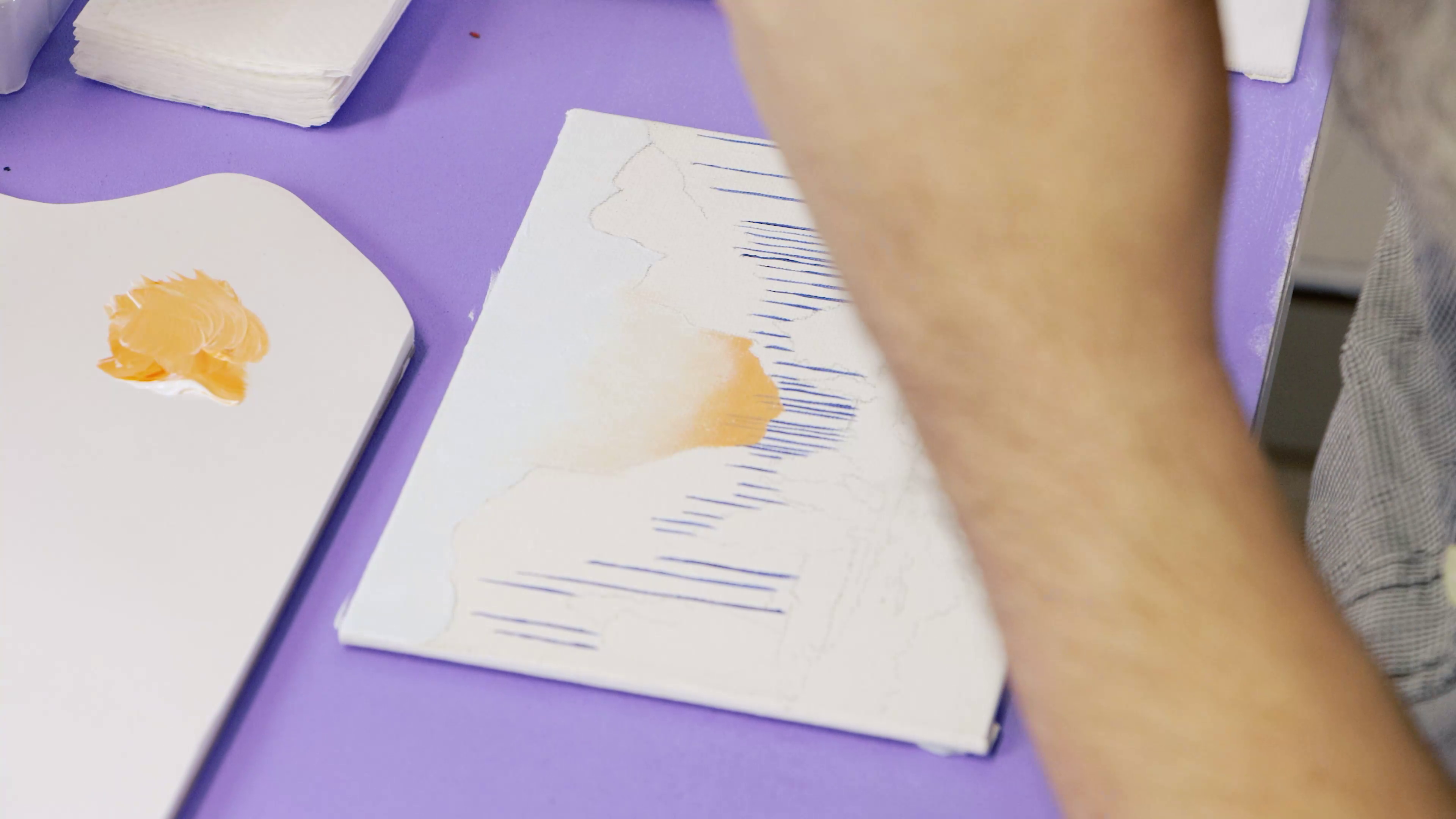 Next we can create the mountains by mixing some Cobalt Blue with Titanium White and paint the mountains in adding more Titanium White as we move down the mountain so that it gets lighter closer to the bottom.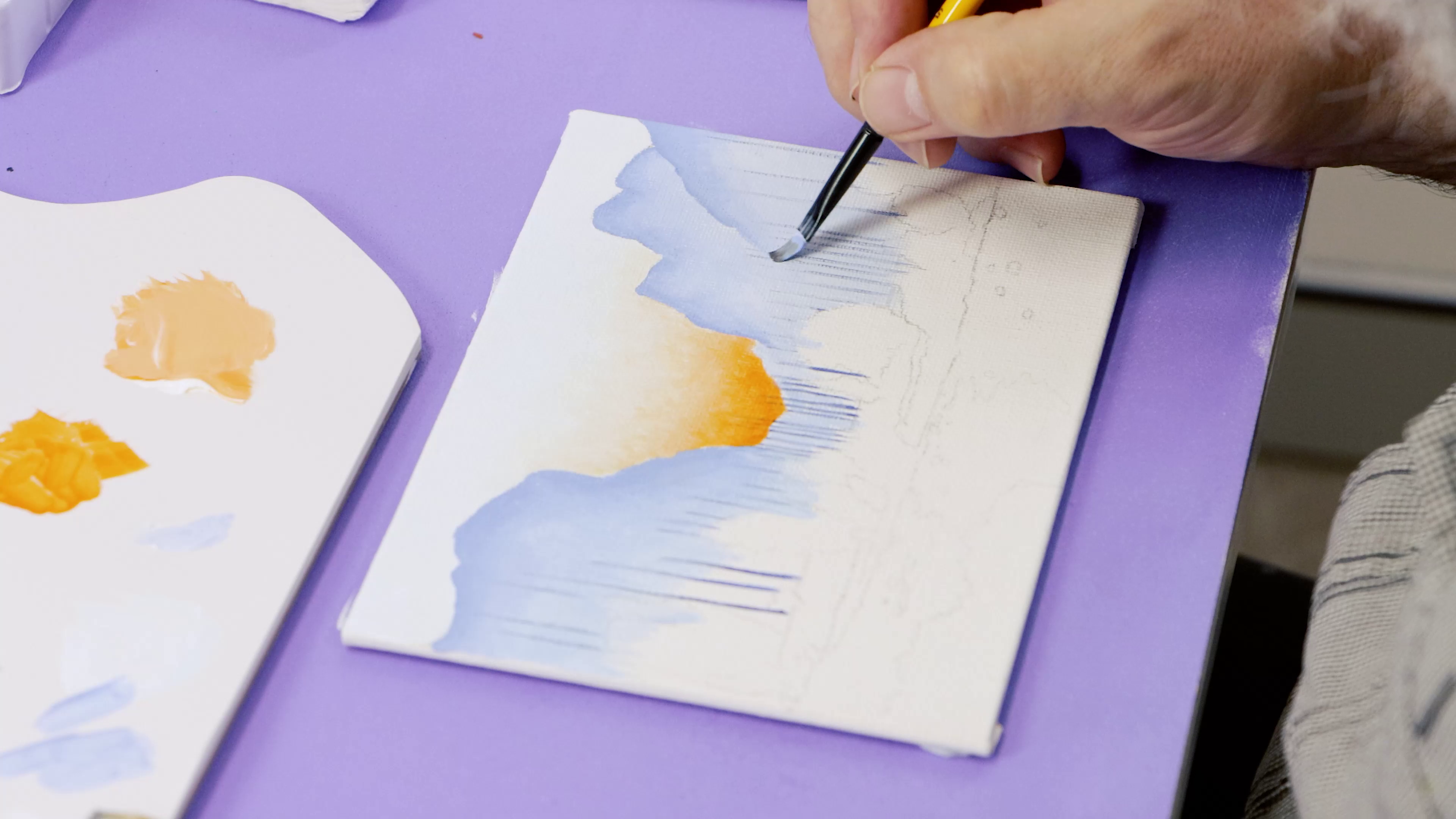 The branches can be put on the pine trees with cobalt with a touch of white. The foreground can then be laid in with Light green. The bank and trees in the middle ground are painted in with black, allowed to dry and then painted with Olive Green mixed with a little Light Green. Lighter green highlights can then be laid in any areas of high lights.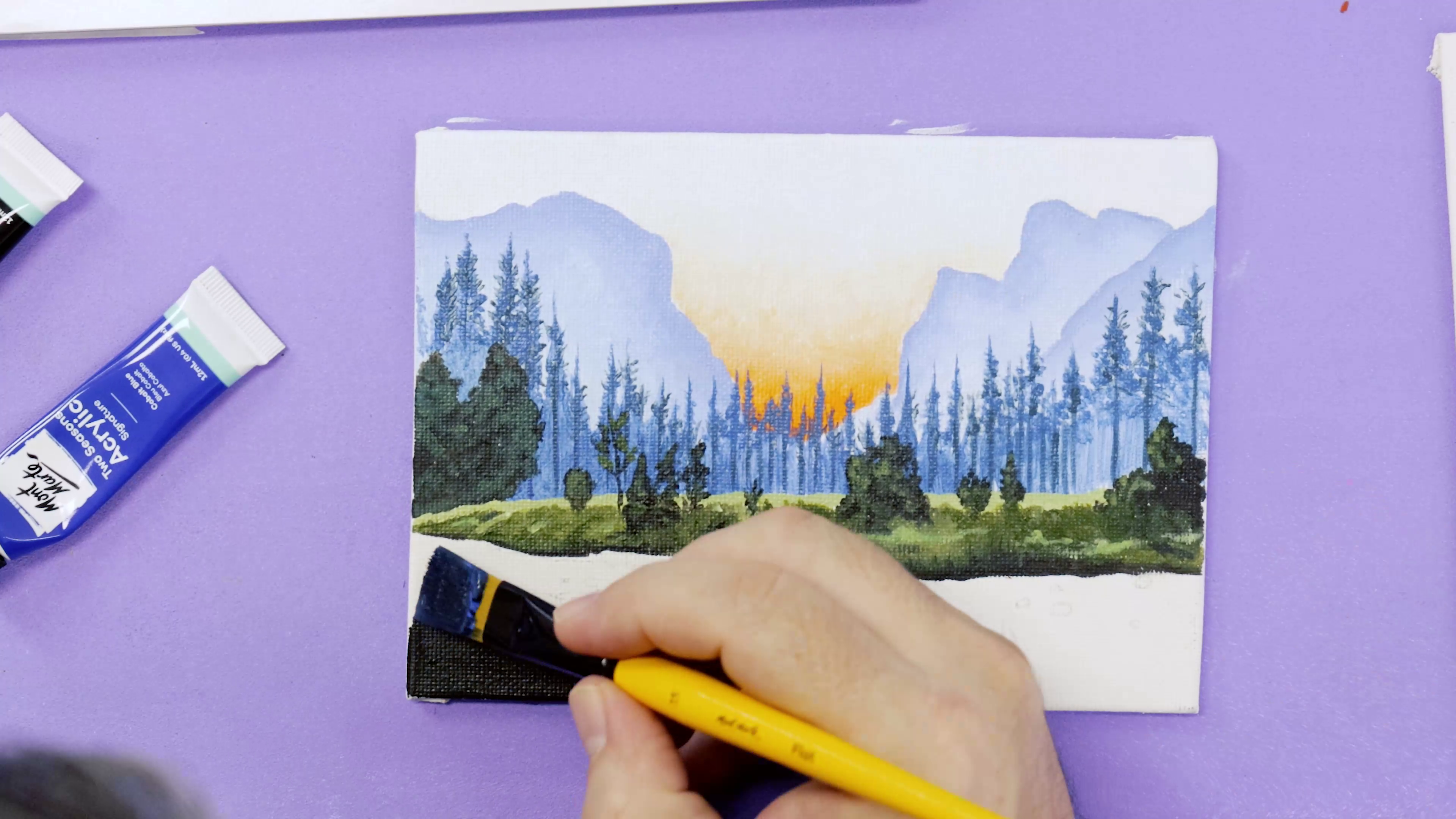 The River can be laid in with a dark tone consisting of Black and Cobalt Blue. Once this is dry we can go over it with cobalt and white can then be dry brushed over the top in areas. Rocks can be placed into the river and a grey can be painted onto the top of the rocks for a highlight.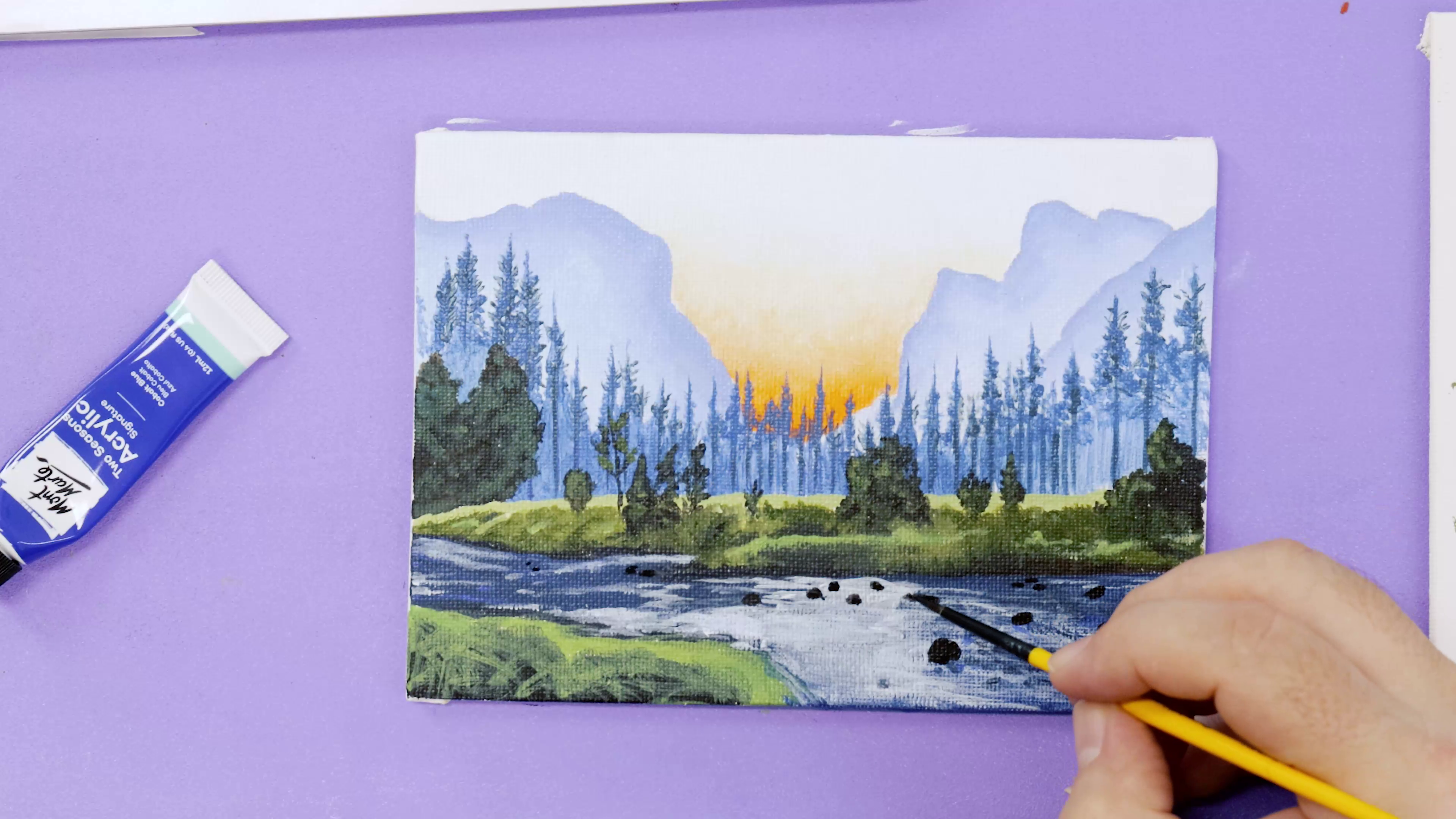 To create a highlight from the sunset we create a light Orange and scumble this into the surface of the water.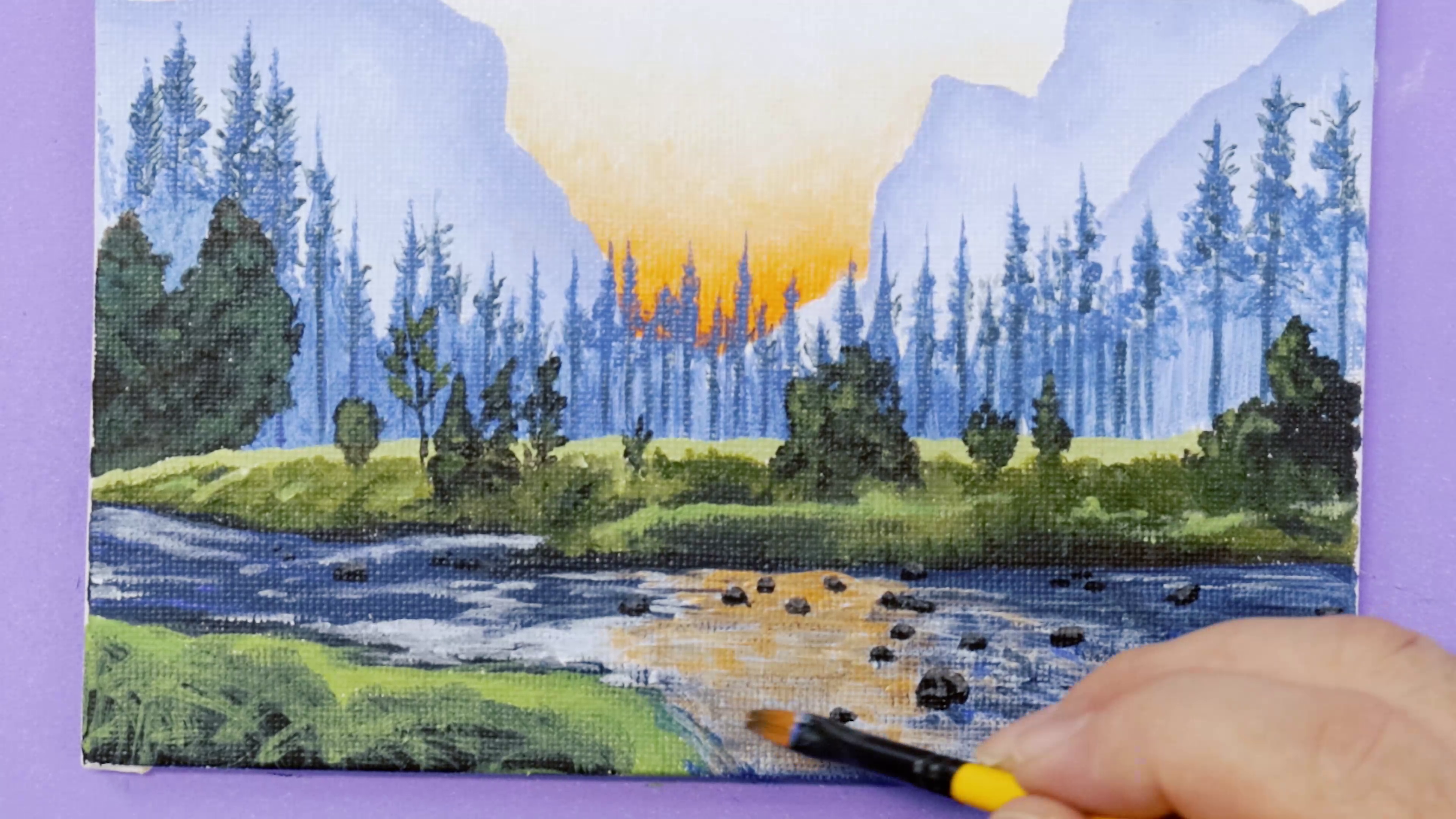 Well thanks for watching we hope you enjoyed this project and really hope you try your hand at creating your own miniature landscape.
MCG0022 Tear-off Paper Palette Signature 50gsm 36 Sheet:

https://www.montmarte.com/products/tear-off-paper-palette-signature-50gsm-36-sheet

CMPL1318 Canvas Panels Signature 3pc 12.7 x 17.8cm (5 x 7in):

https://www.montmarte.com/products/canvas-panels-signature-3pc-12-7-x-17-8cm-5-x-7in

PMHS0002 Two Seasons Acrylic Signature 18pc x 12ml (0.4 US fl.oz):

https://www.montmarte.com/products/two-seasons-acrylic-signature-18pc-x-12ml-0-4-us-fl-oz

BMHS0008 Acrylic Brushes Signature 6pc:

https://www.montmarte.com/products/acrylic-brushes-signature-6pc-1

BMHS0016 Acrylic Brushes Signature 5pc:

https://www.montmarte.com/products/acrylic-brushes-signature-5pc
Check out the products used