Create a koi fish denim jacket painting using fabric paint
Before drawing the koi fish design on the jacket, you need a supportive and flat surface to work on. In this tutorial we used a hardcover sketchbook, but cardboard would work too. Tape the jacket down to the support; we used Gaffer's tape.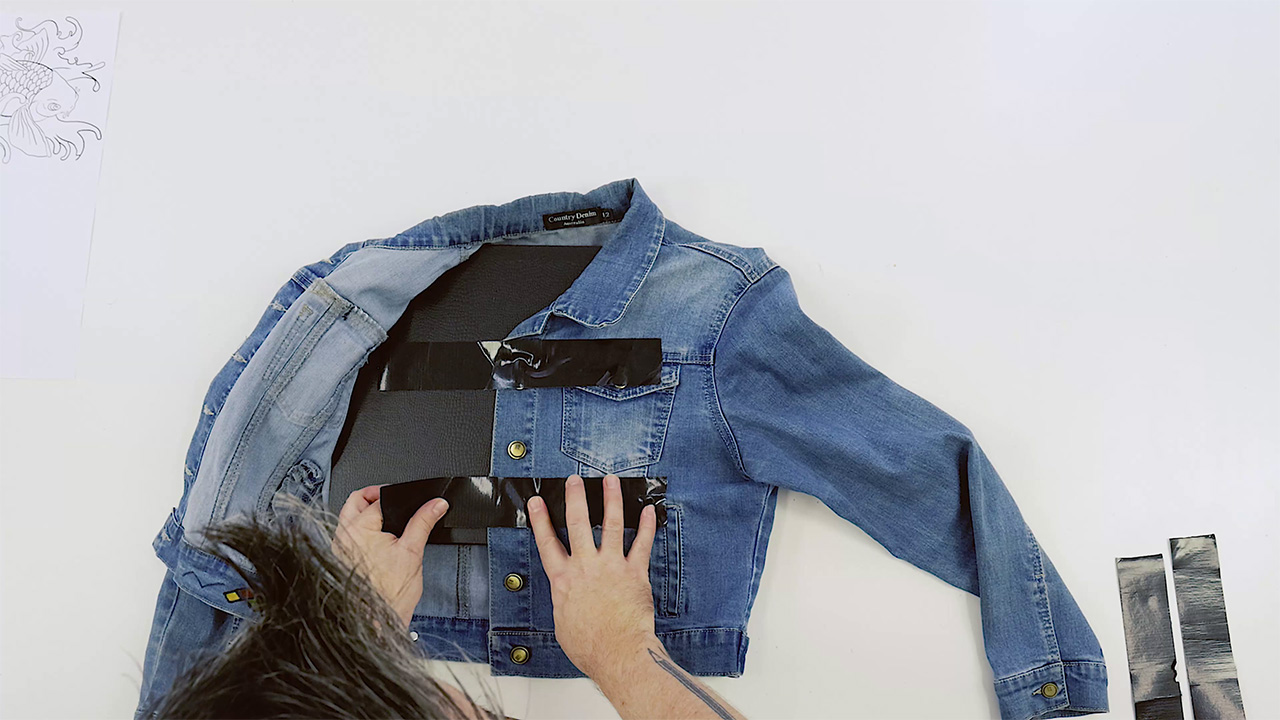 Print the outline found on the project webpage and tape it into position on the jacket. Retrace the outline using the art marker; this can be done in a couple of ways. The first is to very slowly retrace the linework so that the ink bleeds through the copy paper onto the fabric. Or you could create a series of dots, flip the sheet, and carefully draw the line work directly onto the jacket.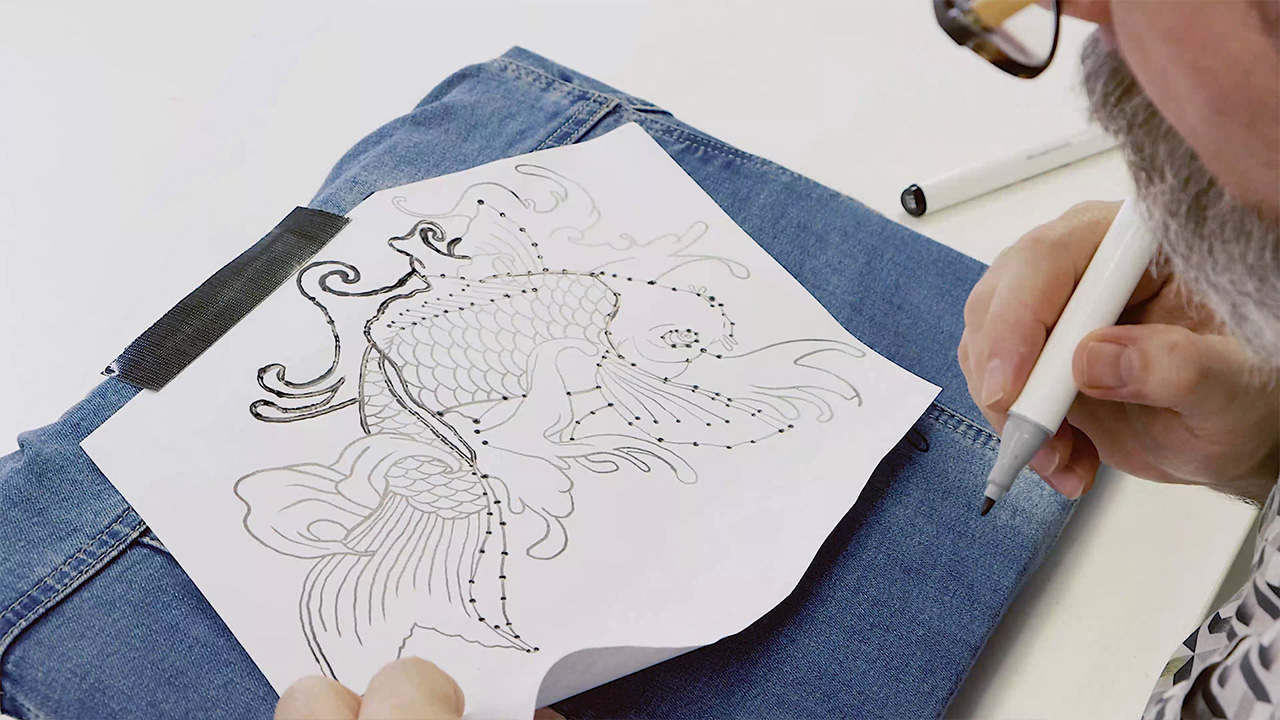 Once the outline is finished, remove the sheet and draw the scales on directly. You can add any extra details at this stage, too.
As the denim is blue and the koi fish is yellow and orange, lay down a Titanium White base first. Without the white base, the yellow would take on green hues, as the blue denim can be partially seen underneath. This base coat also seals the fabric, so any additional colours will not be absorbed into the fabric.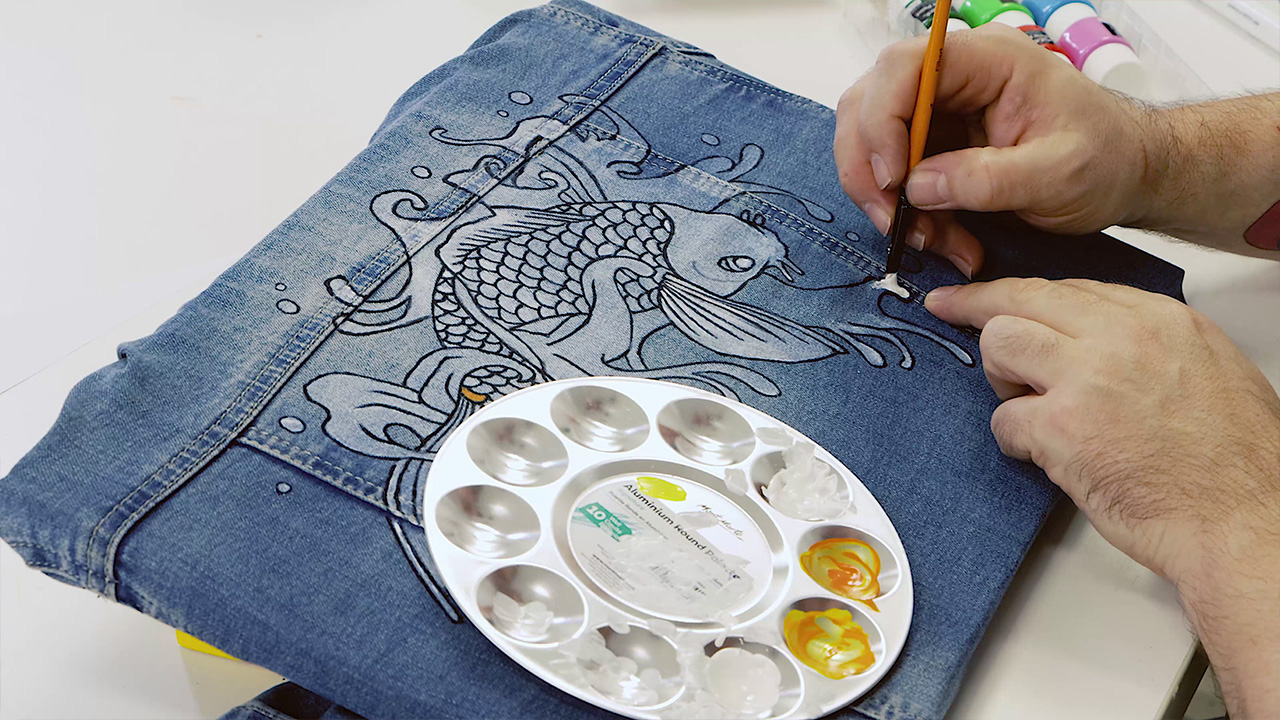 Once the white base layer has dried, lay Lemon Yellow over the entire fish.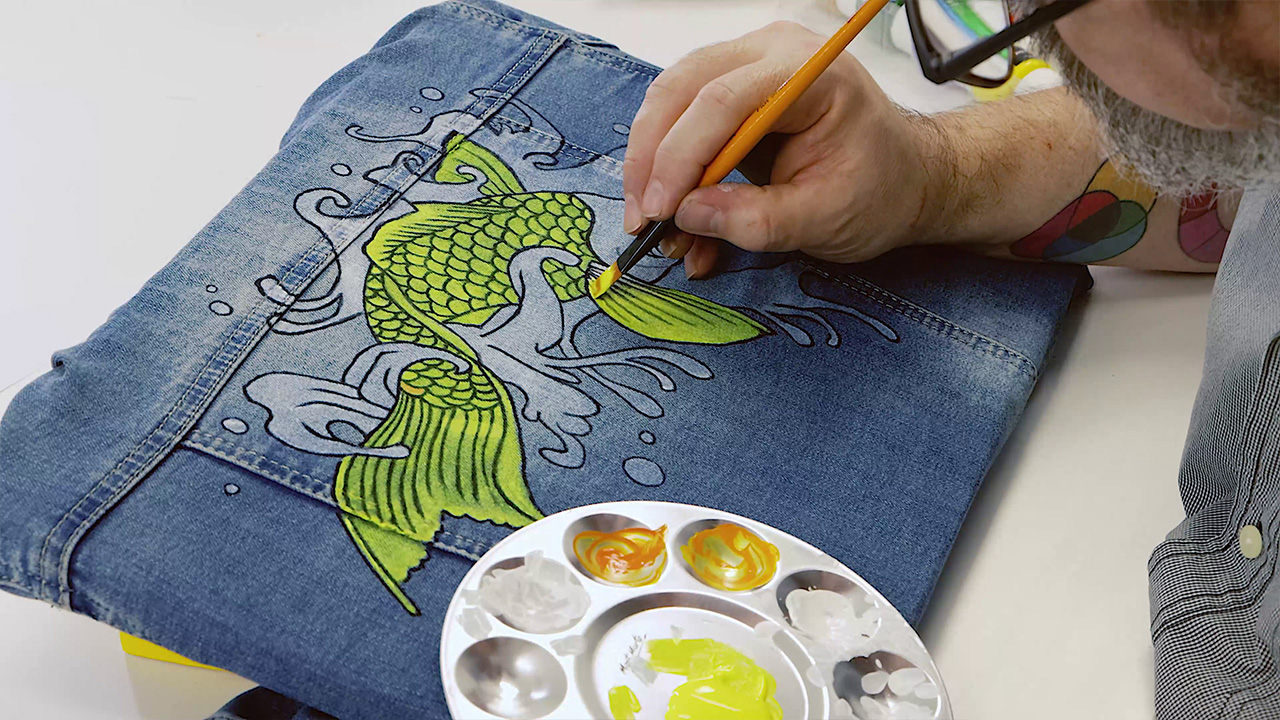 For the water, mix Titanium White and Cerulean Blue to create a light blue. Paint inside the line work and then allow the coats to dry thoroughly.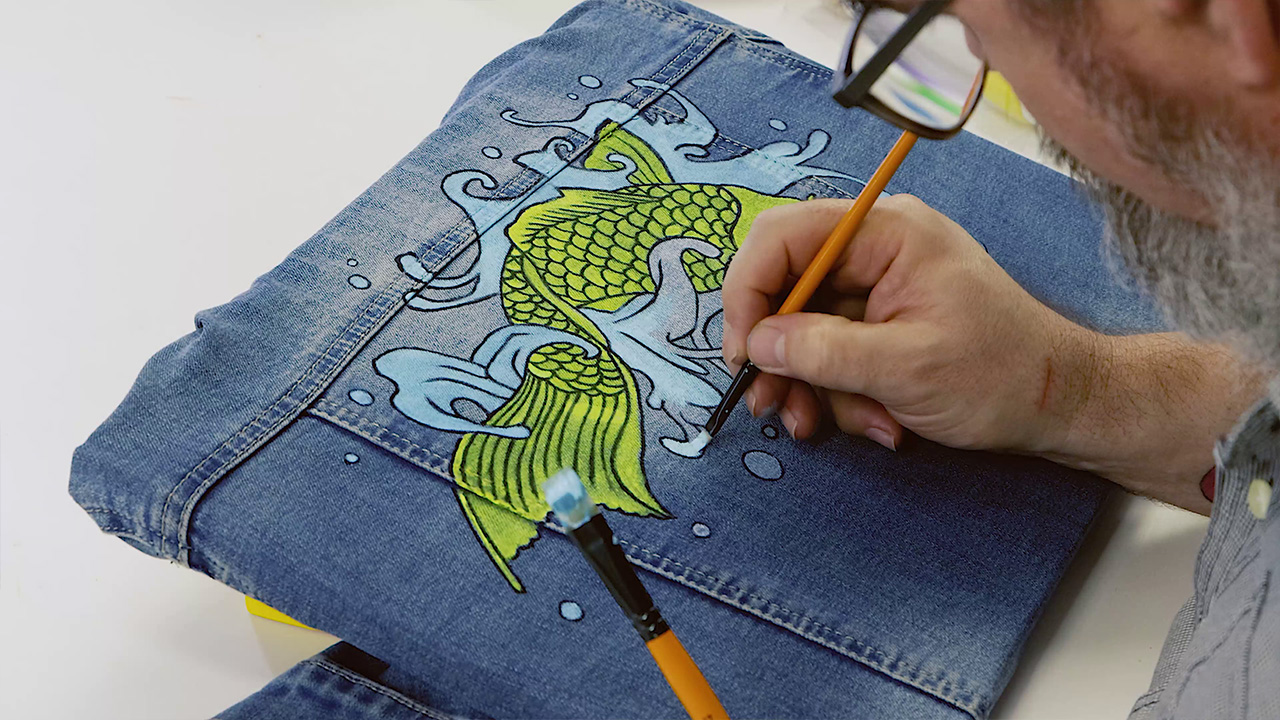 Then, mix Cadmium Yellow with a touch of Brilliant Red to create an orange tone. Paint this colour over the yellow layer. Start at the tail and allow the colour to fan out towards the end of the tail to suggest a fade to yellow at the tip. The No. 12 flat brush held on its side can be used to create this.
Next, paint each individual scale, leaving the edge free of orange to suggest that each scale has a yellow tip.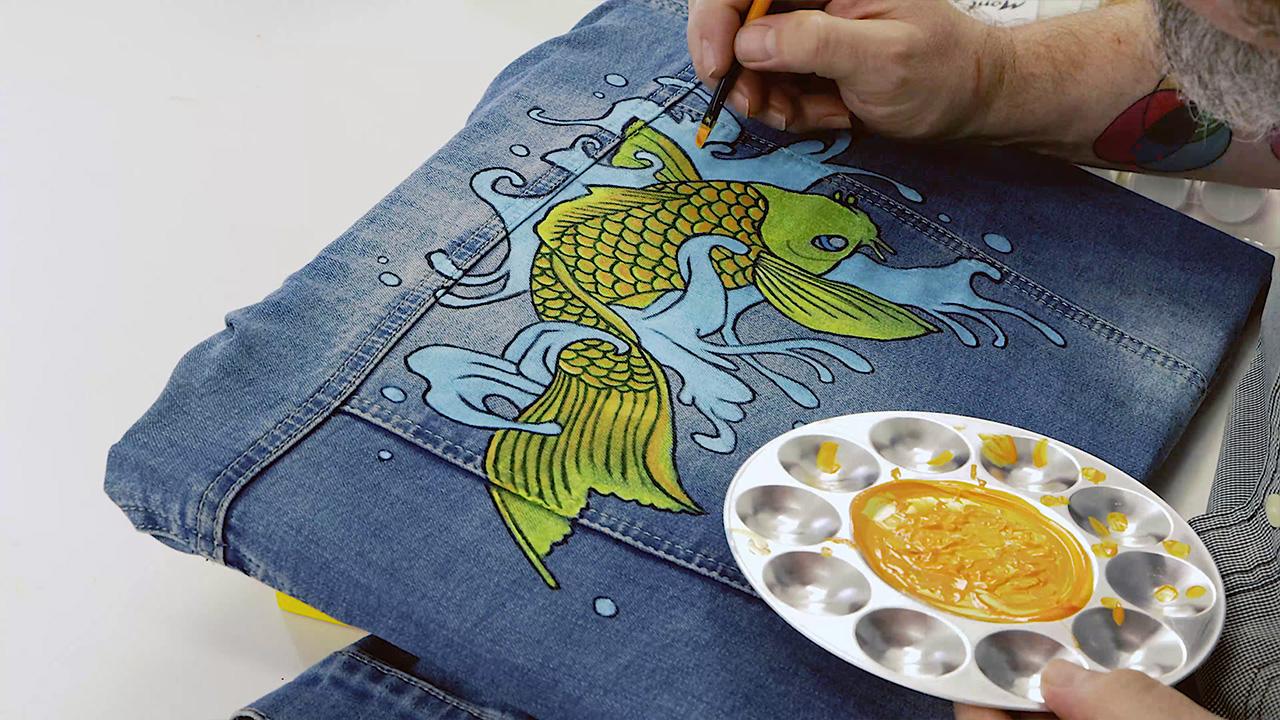 Paint the side fins and dorsal fin the same way as the tail, leaving the edge yellow.
To suggest a shine on the head, leave a band free of colour down the side of the head.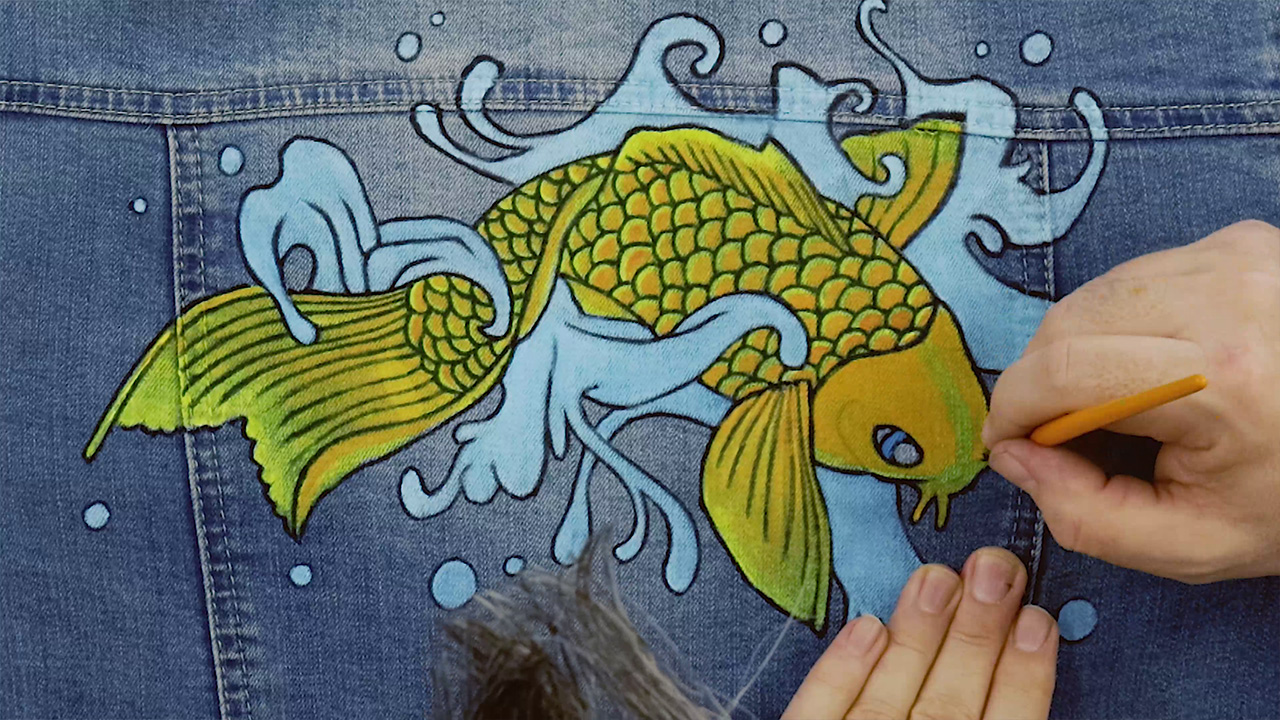 Leave the mouth and bottom of the head free of the orange colour, too. Allow it to dry.
Paint the eye with Cerulean Blue and the pupil Black. Add a small highlight using Titanium White.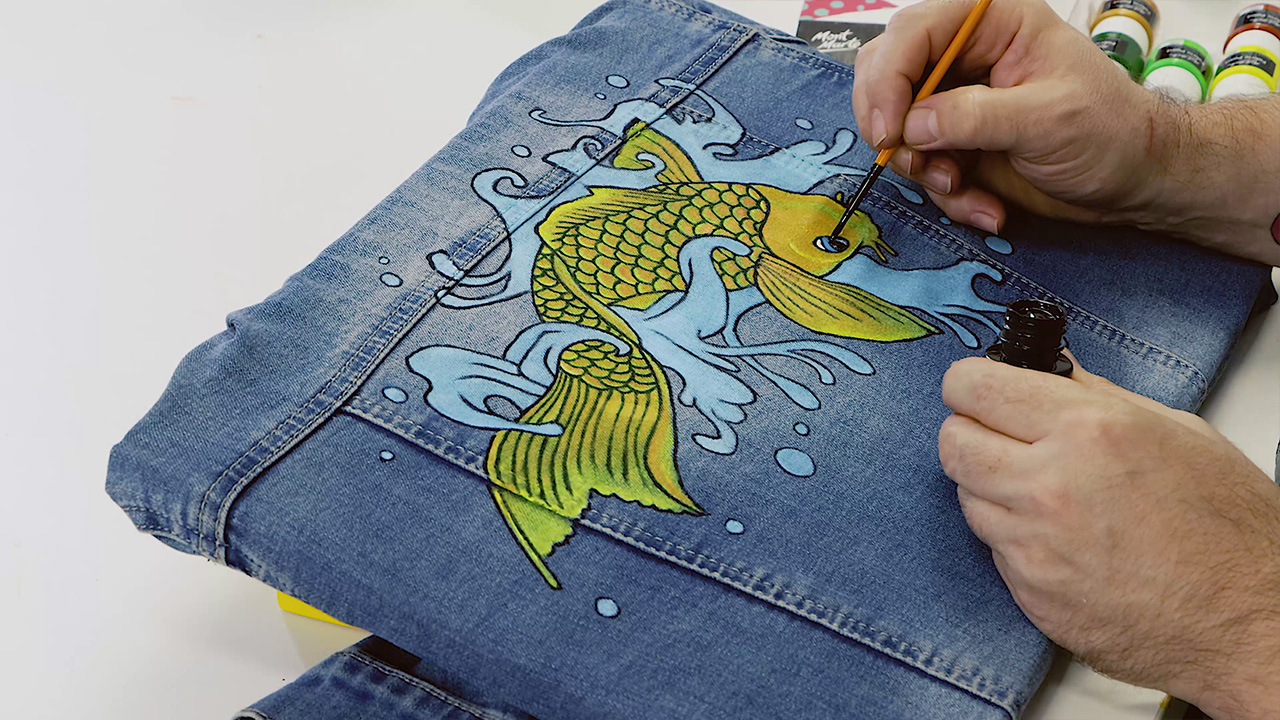 To set the deisgn, place some baking paper over the jacket and iron it. Iron it for 3-5 minutes at a tempertaure of 100 degrees Celcious or 212 degrees F.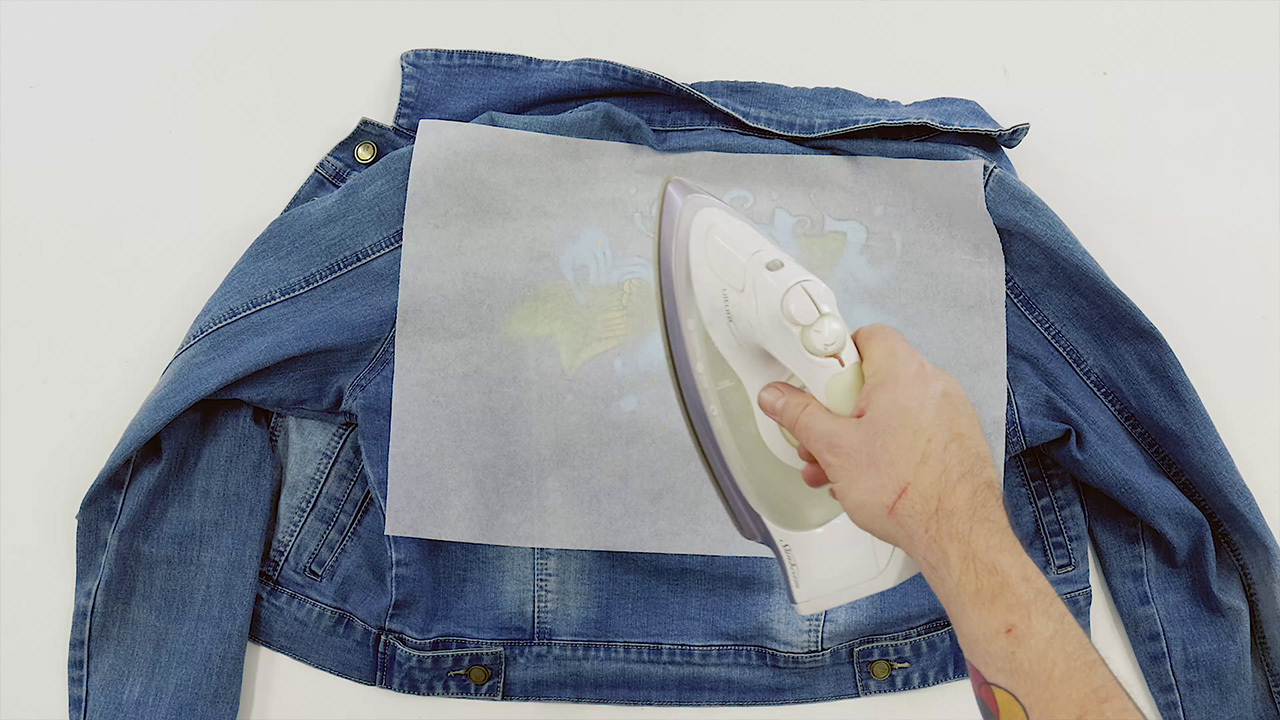 And, you're all done!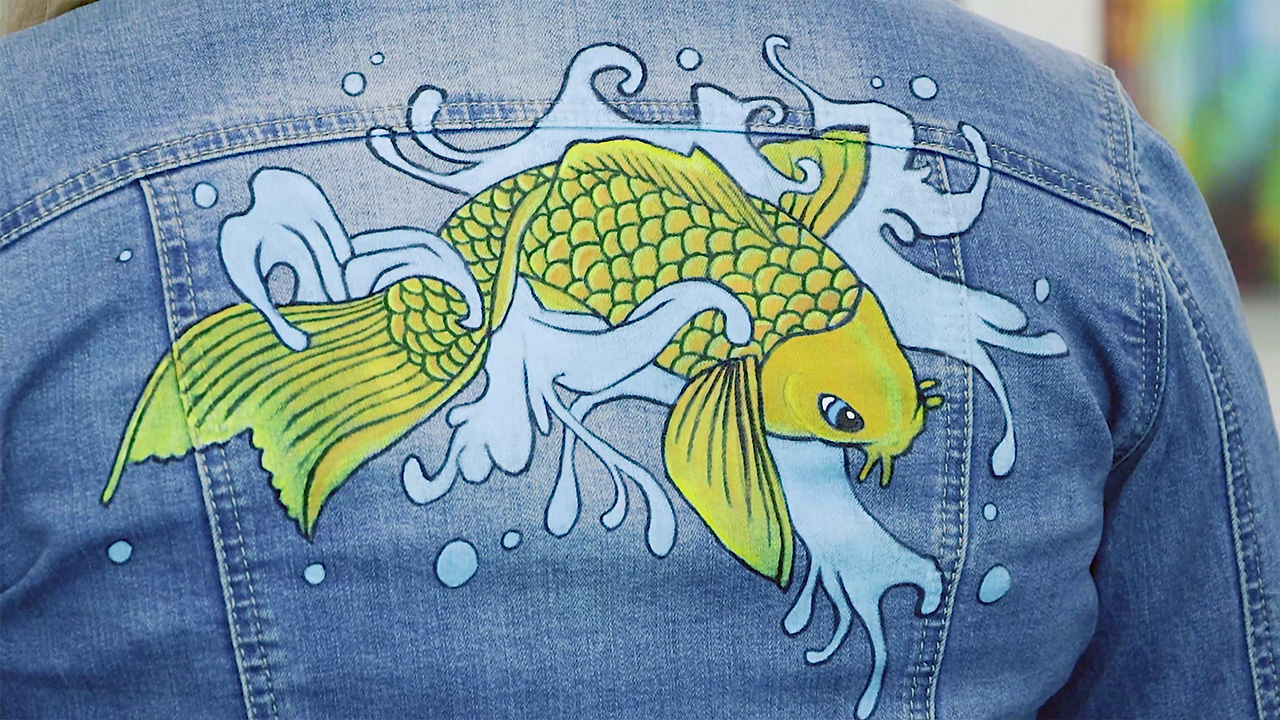 Materials:
BMHS0030 Acrylic Brush Set Signature 11pc
PMHS0076 Fabric Paint Signature 12pc x 20ml
AMPL0001 Round Plastic Palette Discovery 17cm (6.7in)
MGRD0060 Dual Tip Art Marker Premium - Black 120
Extra materials:
Gaffers tape
Hardcover book or cardboard for support