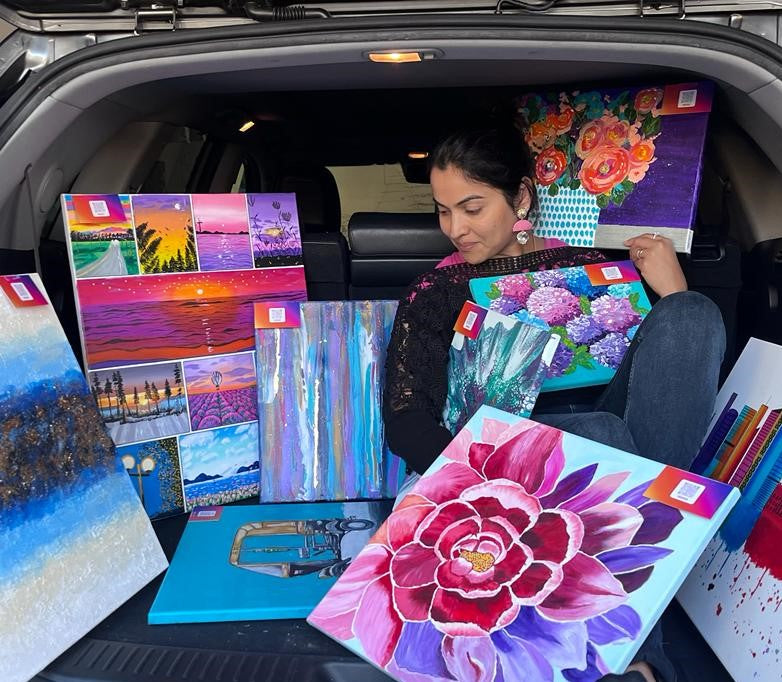 "I would tell my younger self to make time to include art in my everyday life! It has an incredible way of creating a sense of calm and can be an amazing tool for self-care and mental health."
Meet Suchi Vasuki (@vasuchii), an Australian art teacher and creator with a strong passion for all things art! She started her art business because she believes knowledge has little value unless you use and share it. Now she runs classes every weekend, passing on her knowledge to budding artists so they can grow their creativity. 
Suchi has explored lots of different styles and techniques, from intricate mandalas to photorealism, and loves using acrylic paints. She encourages those looking to improve their skills to dive into the online world of art for guidance and inspo - there's value to be found!