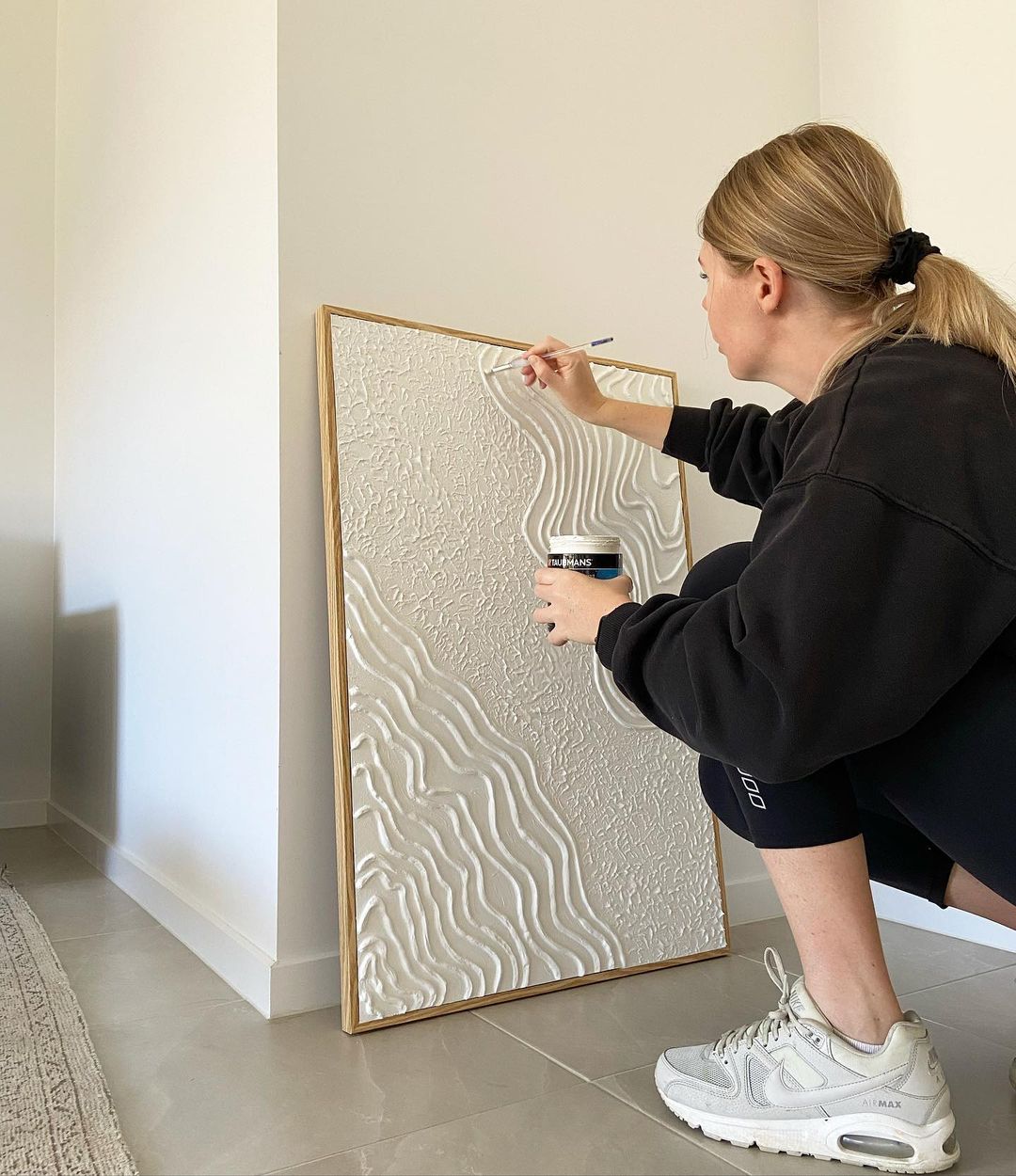 "I am a jump in and learn as I go type of artist. I've always been a hands-on type of learner and when I create, I don't like to think too much so I just give it a go and see what comes out of it."
Kylie Callaghan's (@my_inner_designs) self-love journey led her to start her own business where she now teaches and creates art. She is all about making satisfying textures with a boho style, taking inspiration from nature and homewares. 
She believes there's nothing to be afraid of when it comes to creating - you just have to dive in and trust that the action of making art will make you fall in love with the process. If you get stuck, try creating without intention or a plan and let the rest fall into place.