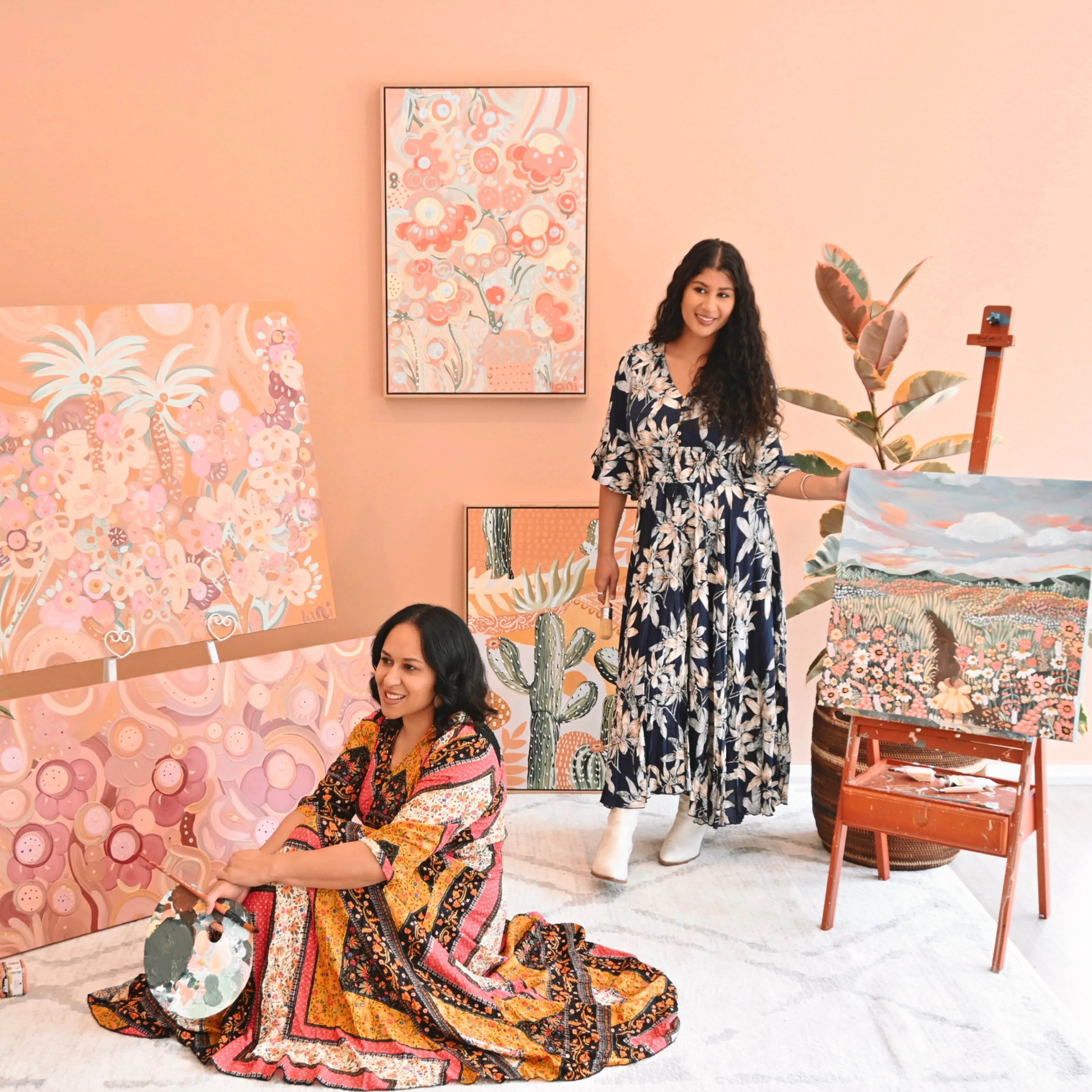 "Your surroundings and the people you spend time with can influence you throughout your life. My culture influences my artwork and personal style"- Lani.
"Our culture influences my art greatly from my use of colour, pattern, and the landscapes I paint."- Zara
For mum and daughter duo, Aurora Art, creating together is another way to connect as a family. Inspired by family heritage, their work combines abstract flowers with realistic landscapes, brought to life with an earthy, pastel palette.