Paint an easy koi fish with acrylics
Print the outline and reference image found on the project webpage. Shade the backside of the outline and use it to trace the image onto the canvas.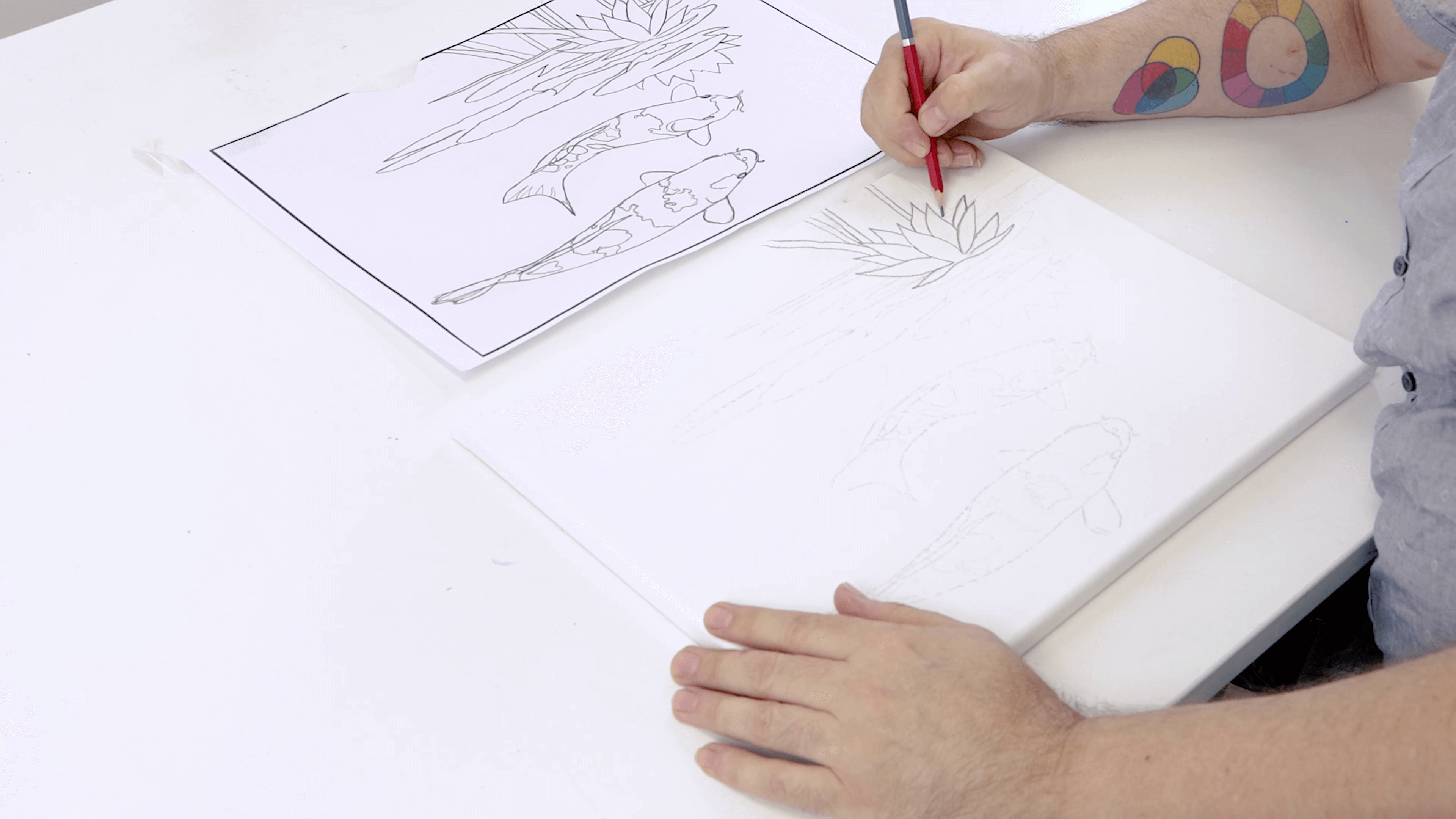 Start by creating a wash over the canvas. Dip the wide brush in water and then into the Viridian paint. Apply the colour ¾ of the way up the canvas. Allow to dry.
Then cover the canvas in a wash made of water and Cobalt Blue. Allow to dry before applying a second coat. Set it aside to dry again.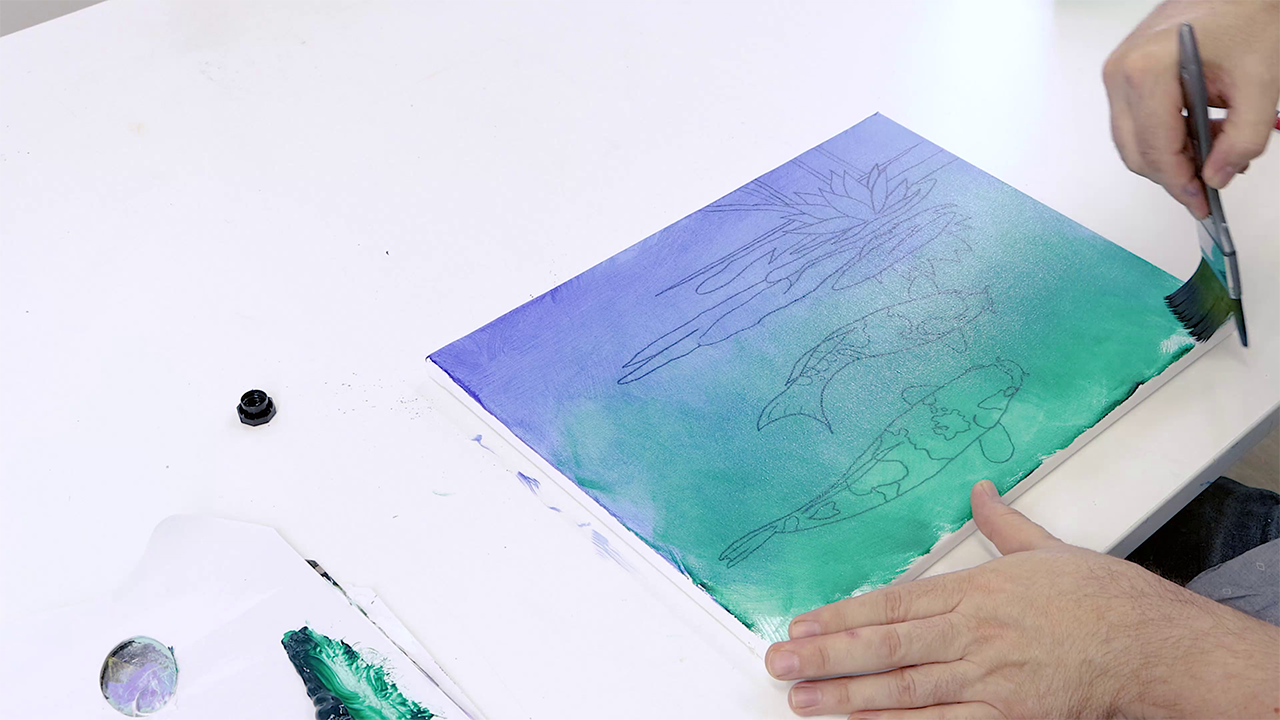 Create a blue-green mix from Titanium White a touch of Viridian and Cobalt Blue. Paint the reeds in the background.
With a thin coat of Titanium White, paint the lily flowers and their reflections, the lily pad and the koi fish. Give the lily a second coat to make the colour opaque.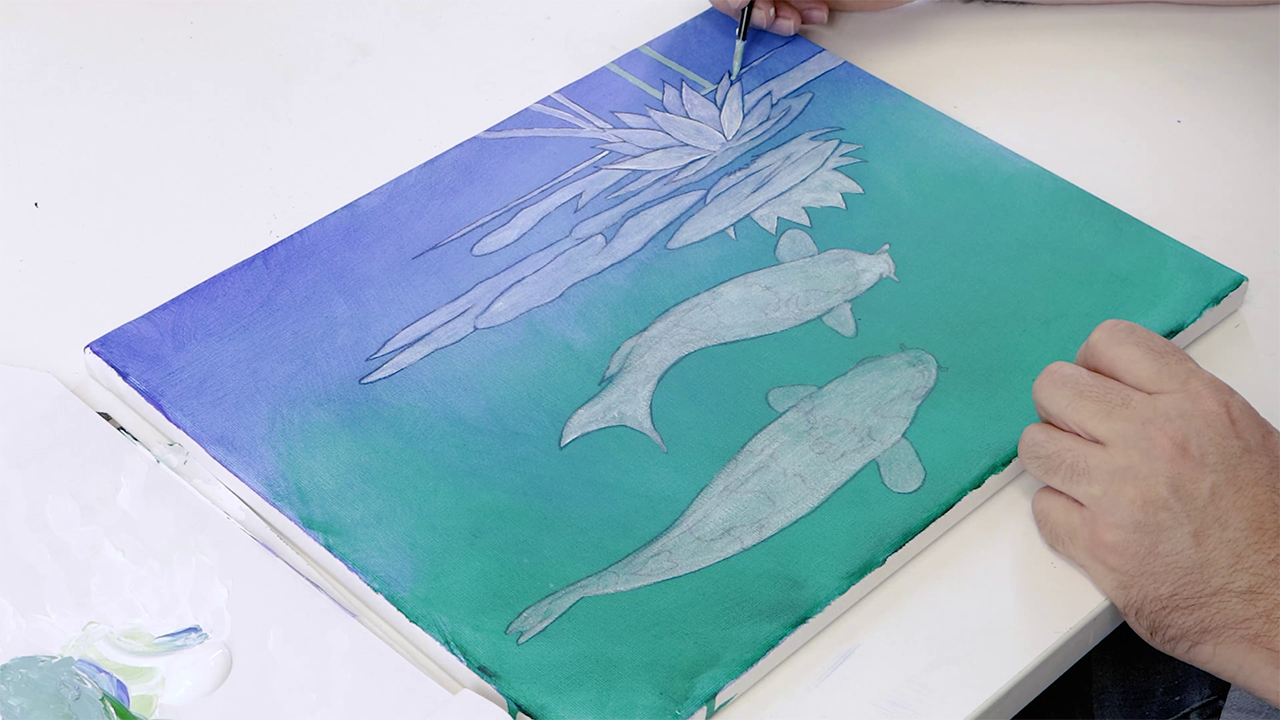 Once the flower has been painted, create a green tone from Viridian and Titanium White. Use this to paint the lily pads.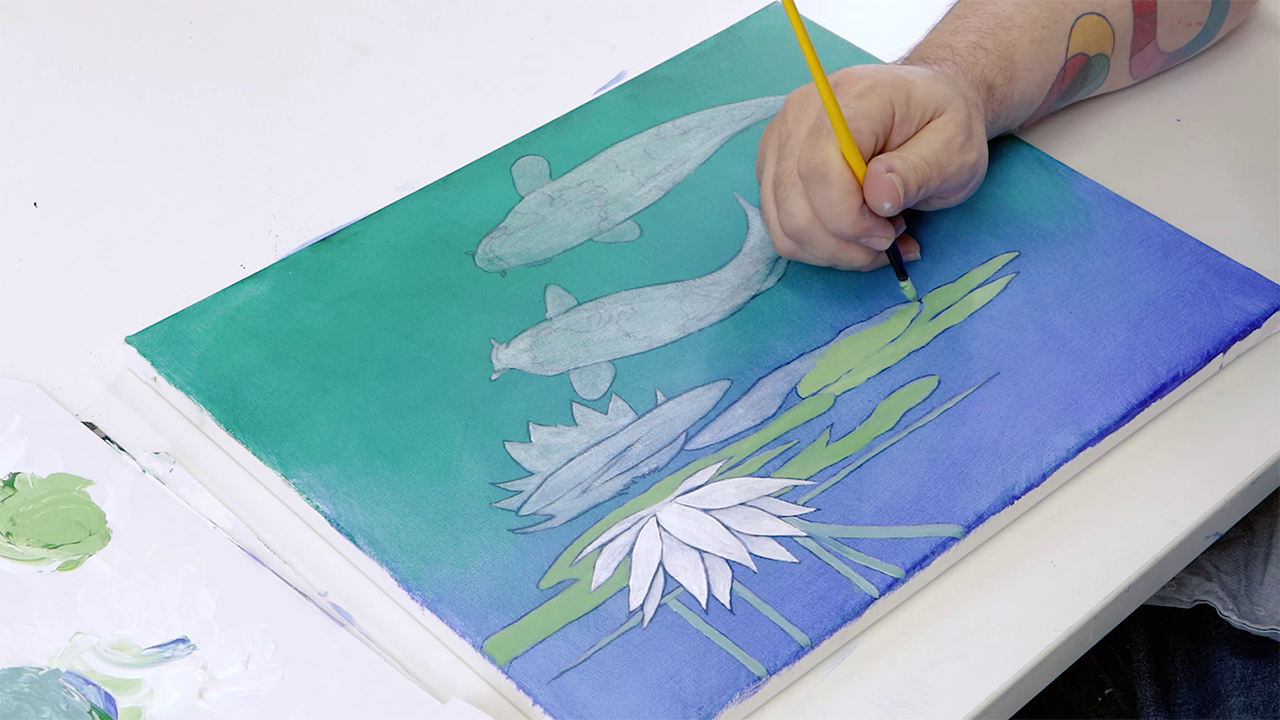 Create a grey colour from Titanium White and Lamp Black. Use this to paint the fins and tails of the fish.
Coat the fish with another layer of white. Then, paint the classic koi fish markings using Orange.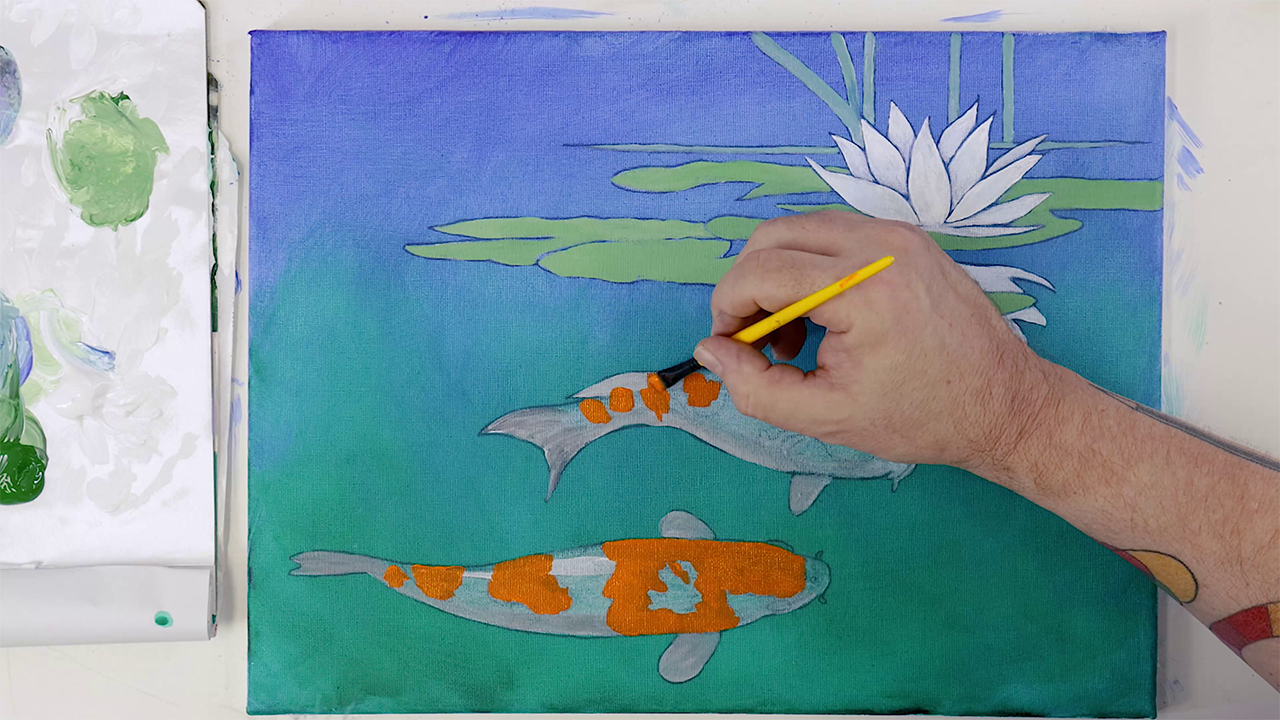 Use Lamp Black to paint the eyes, the whiskers and to add a shadow under each lily pad.
And, you're all done!
Materials:
CSST3040 Single Thick Canvas 30 x 40cm
MPB0055: Artist Acrylic Brush Taklon Flat Wide 50mm
BMHS0015 Acrylic Brushes Signature 4pc
MCG0022 Tear-off Paper Palette 50gsm
MSCH7501 Acrylic Colour Paint 75ml - Titanium White
MSCH7525 Acrylic Colour Paint 75ml – Viridian
MSCH7519 Acrylic Colour Paint 75ml - Cobalt Blue
MSCH7532 Acrylic Colour Paint 75ml - Lamp Black
MSCH7507 Acrylic Colour Paint 75ml – Orange