Create your own DIY gift wrap with The Artful Grimmer
Fruit salad party design
Start by painting some watermelon slices by using the foam brush dipped in pink paint. Use the brush kind of like a compass to create semi circles and quarter circles.
Paint some pineapple slices by using a smooth flat brush and yellow paint. Paint some rectangle shapes that meet in the middle, leaving a small circle.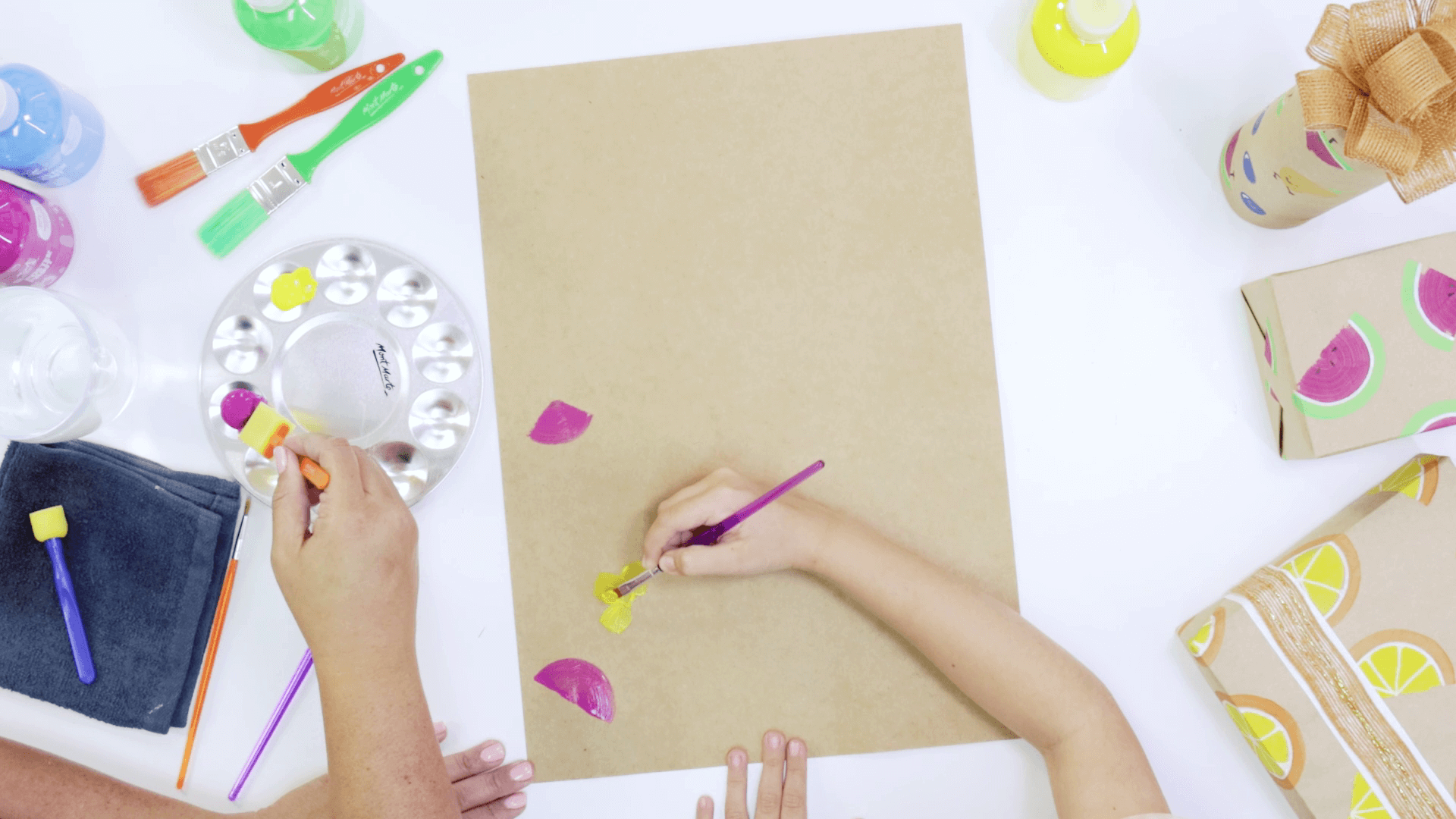 Use a small flat brush and green paint to add in the watermelon skins.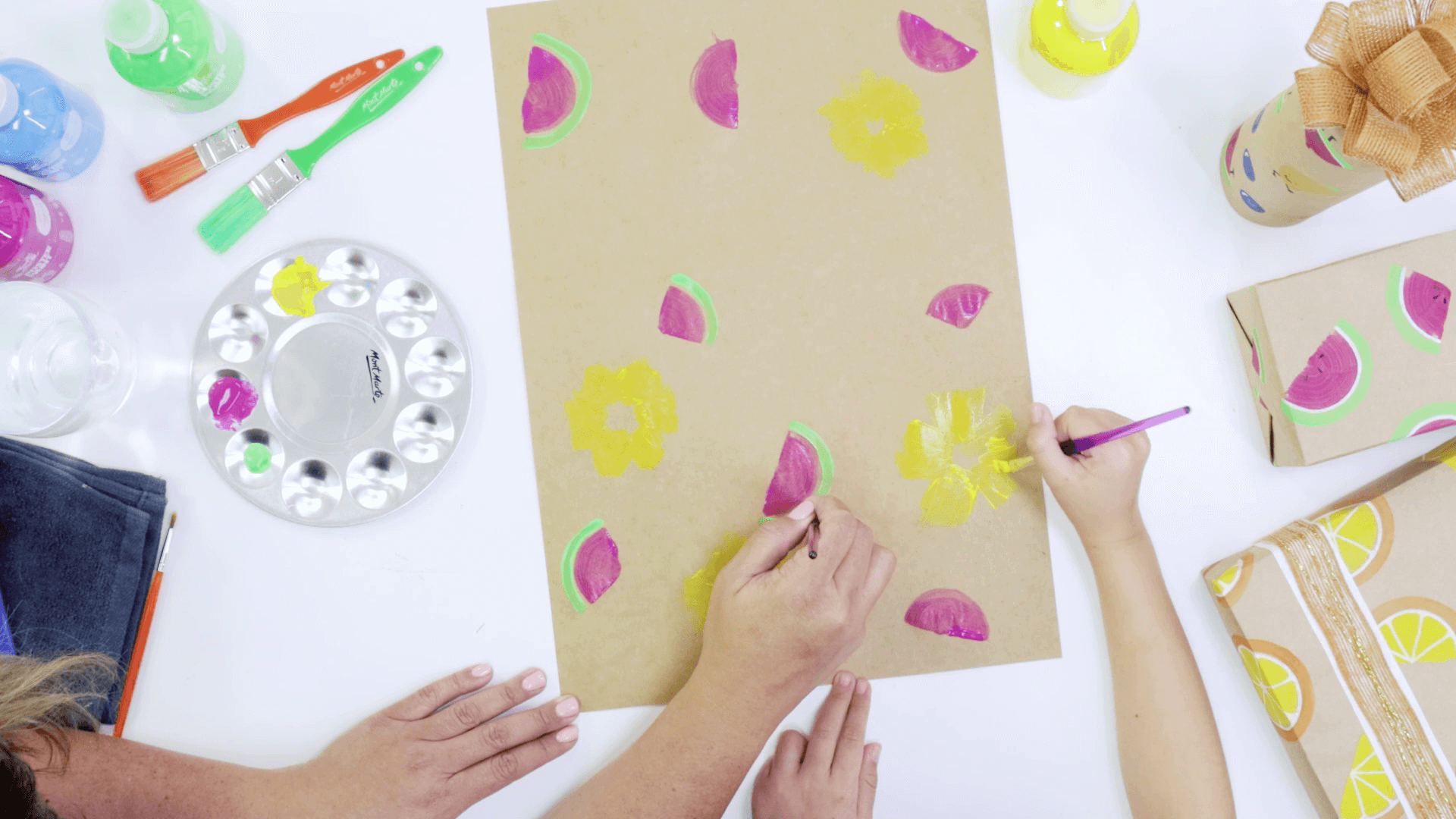 Next, take a flat round sponge brush to stamp on some blueberries. You can make the blueberry colour by mixing pink and blue paint.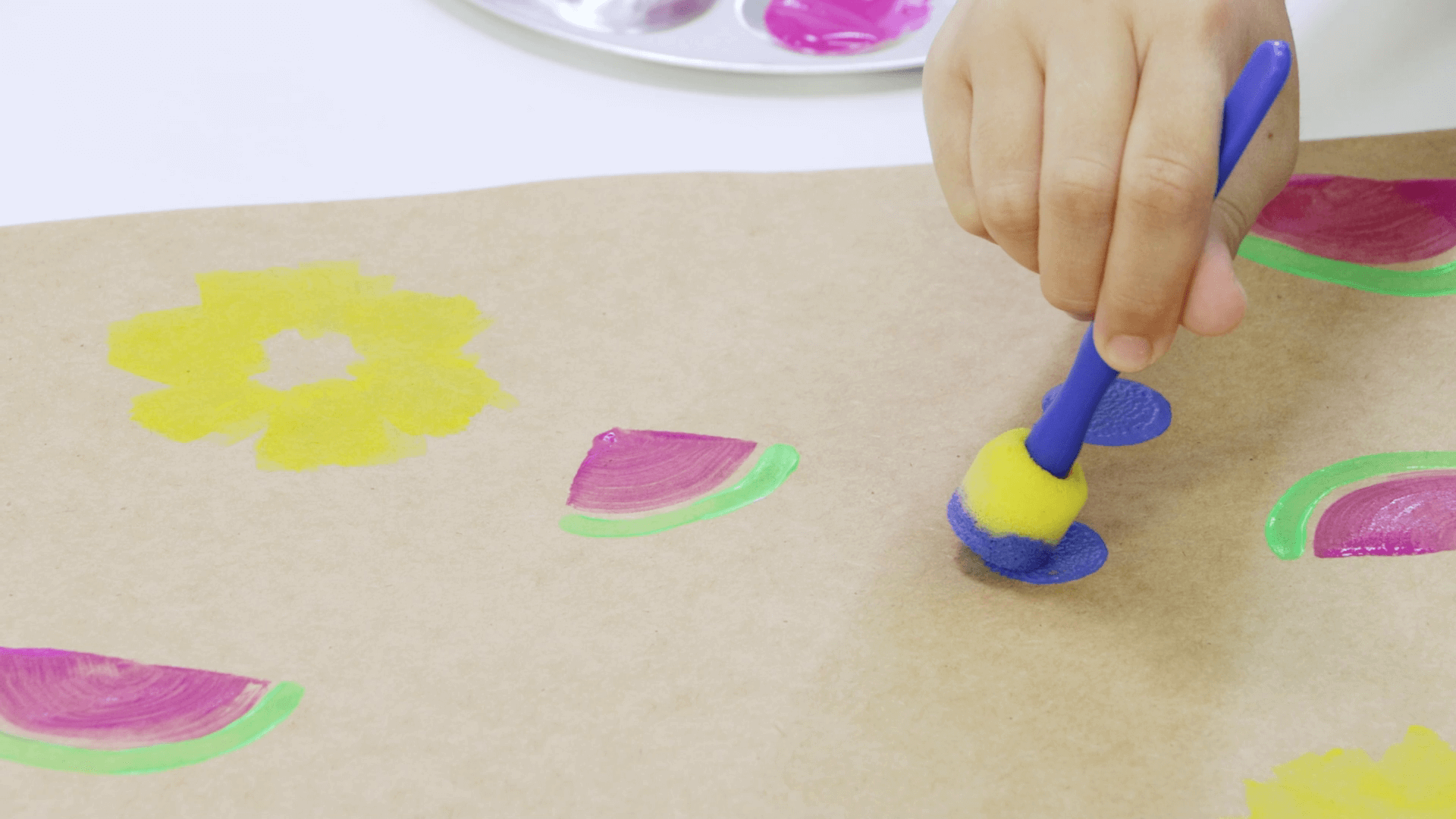 Mix some pink and yellow together to make orange. Use this colour to paint in some mangoes using a small flat brush.
Then, take the round sponge brush to paint some oranges.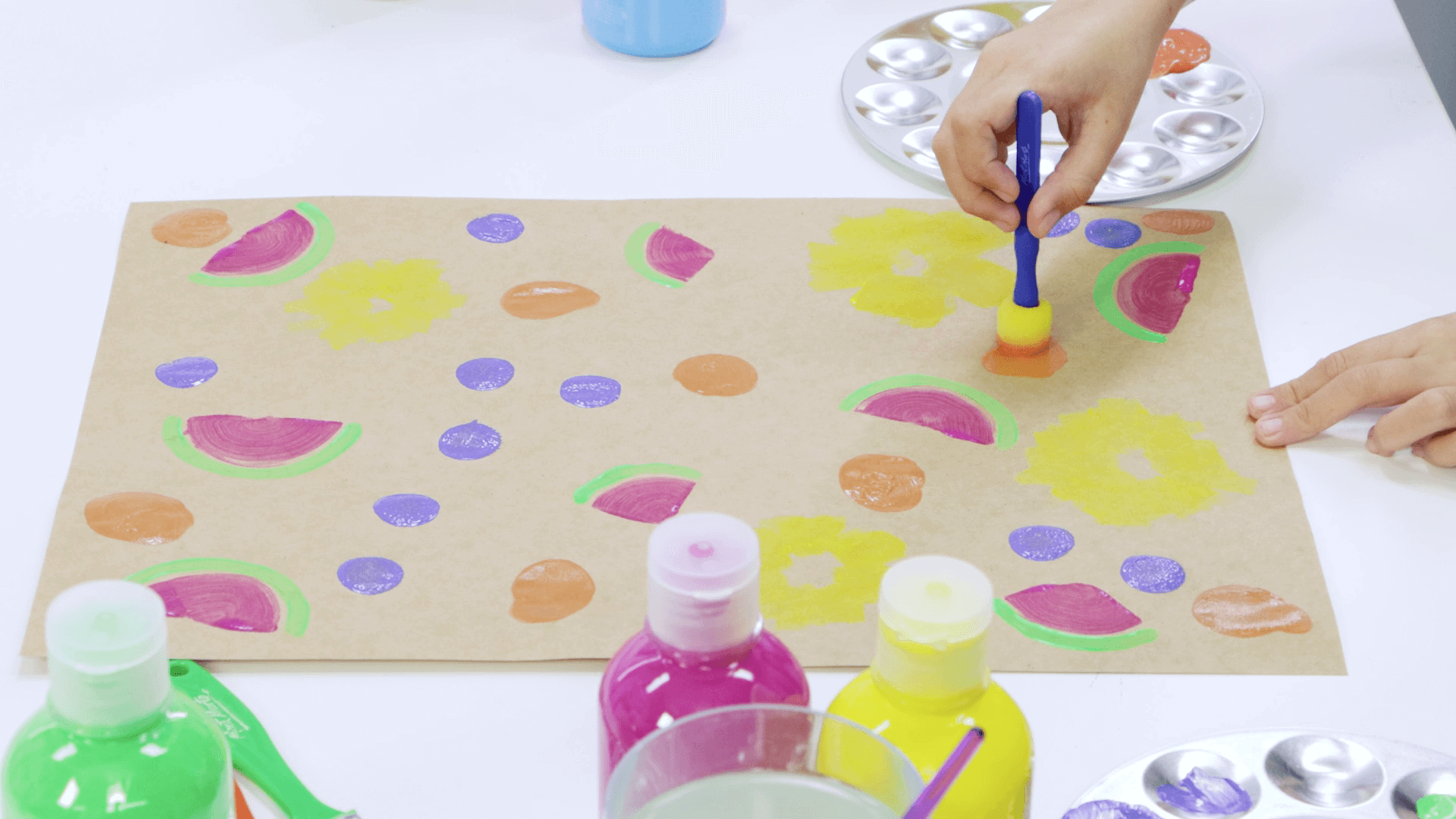 Use some green poster paint to the stalks and leaves.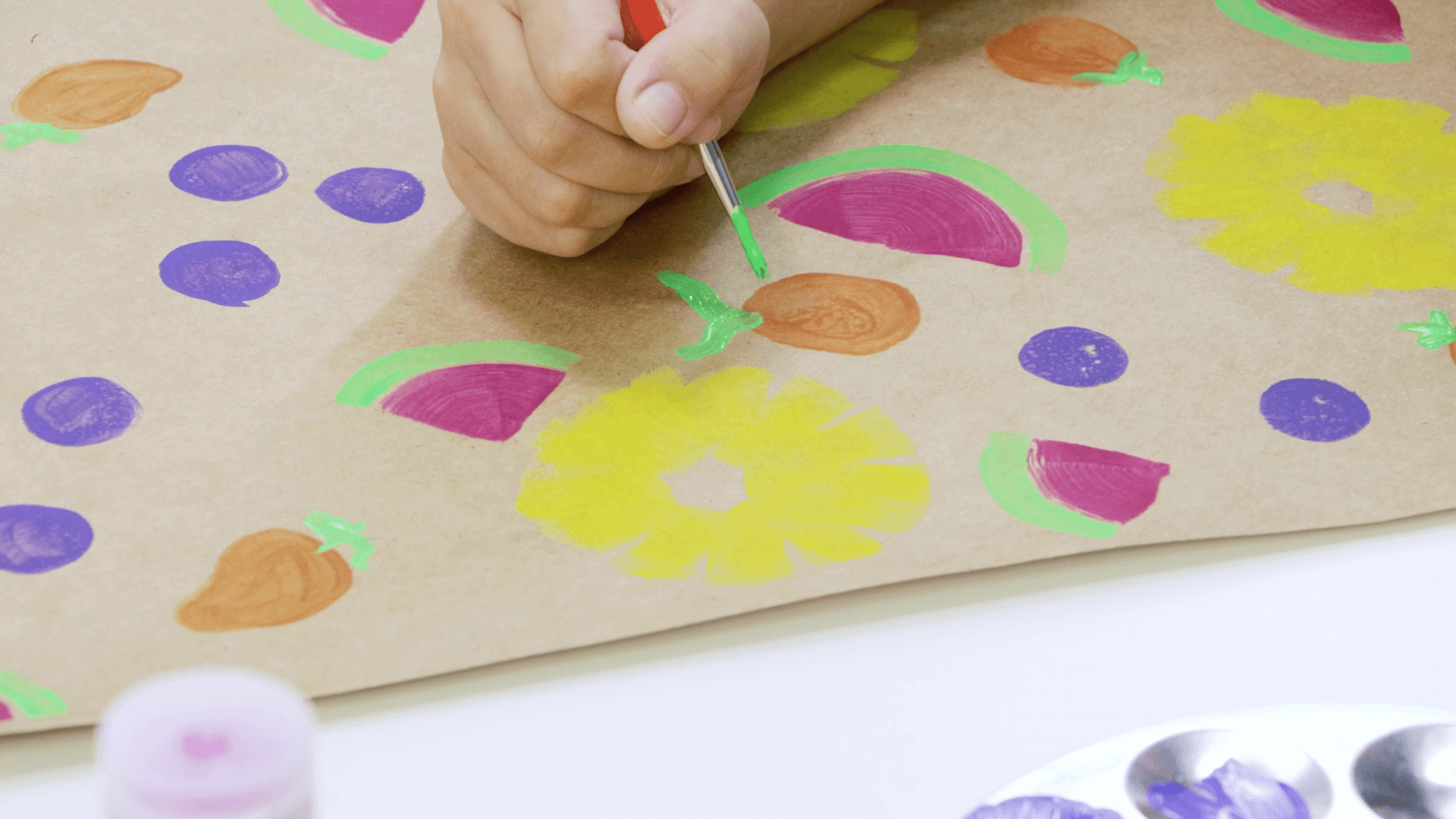 Allow the paint to dry completely. Then you can bring your fruit to life by giving them some faces.
To add the faces you can use a paint pen or some black paint. Have some fun with this step and give these little funny fruits, all kinds of expressions to show their different personalities.
You can also use a white paint pen to add some reflections on the blueberries and some rind on the watermelon slices.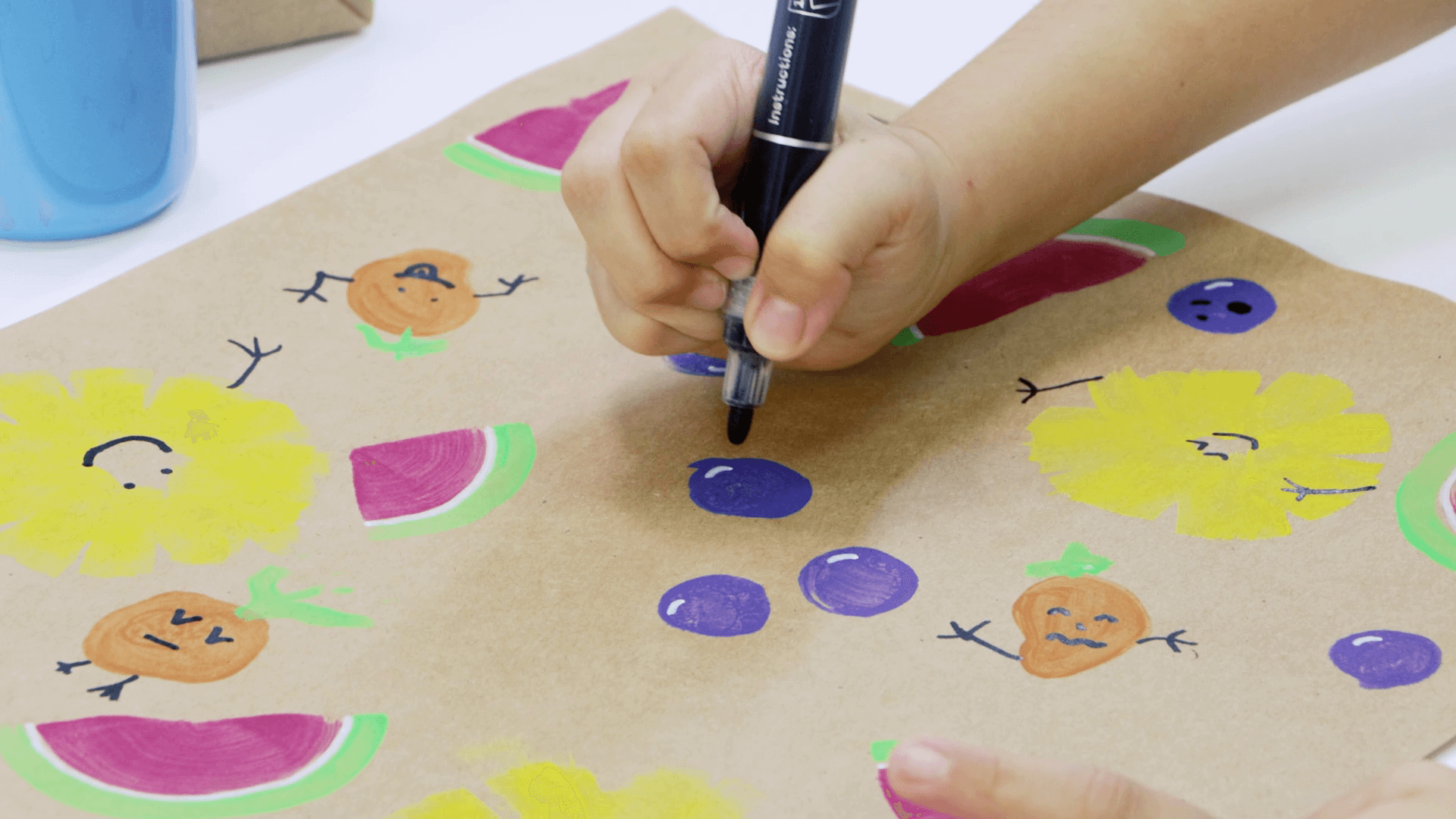 Easy peasy lemon design
To make this lemon pattern, use the flat sponge brush and yellow paint to create circles and semi circles.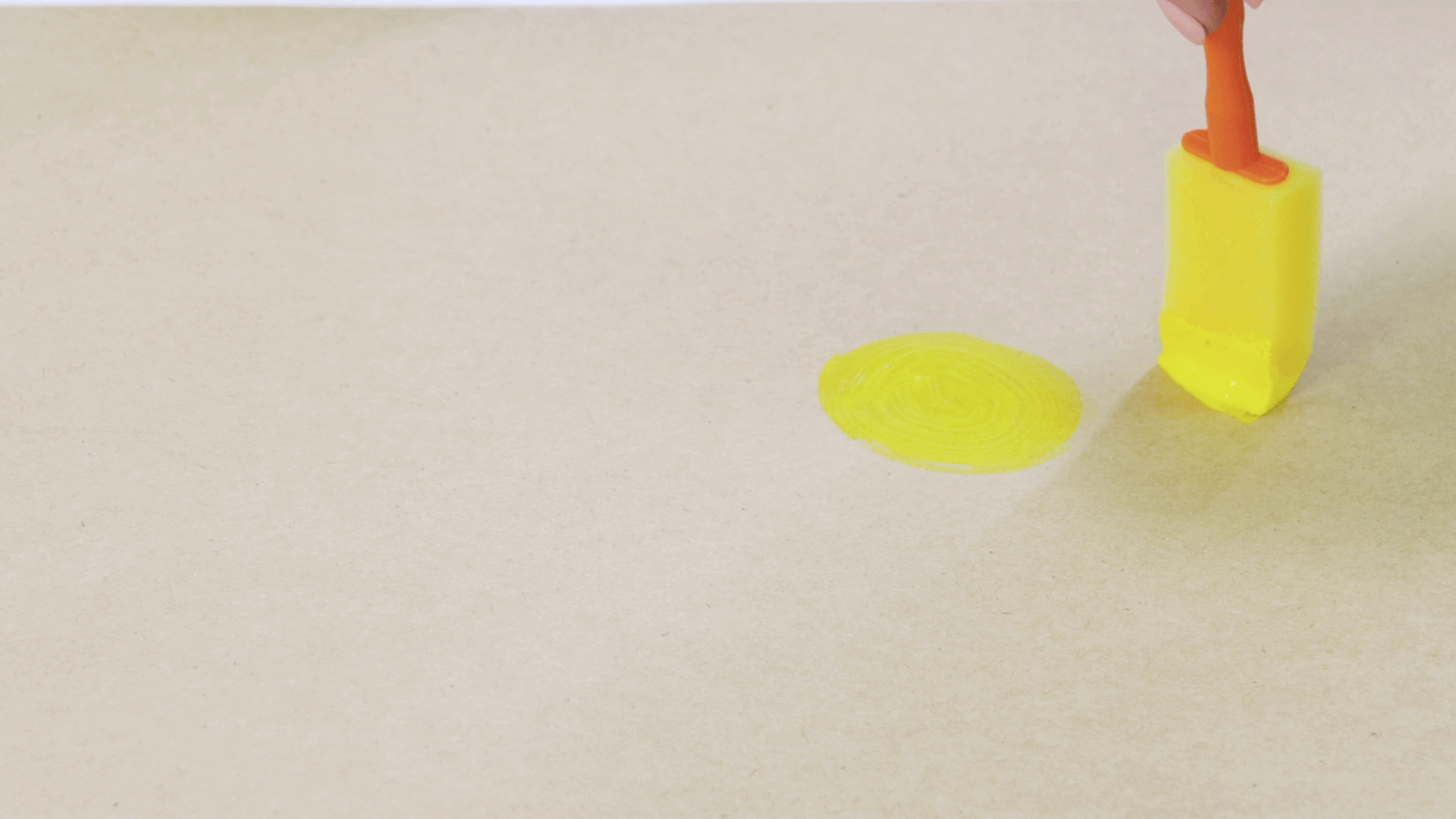 Use a flat brush to paint in some orange skin.
Once the paint is dry, use the white paint pen to add in the rind and segments of each lemon.
Continue adding lemon slices to fill the space.
You can also use the sponge brush to create a watermelon pattern, similar to the lemon design.
We hope you enjoyed this project and can't wait to see what you come up with! Hashtag #montmarteart or tag us on Instagram or Facebook.
Materials:
MMKC0238 Kids Cylinder Brush Assortment 15pc
MPST4001 Poster Paint 250ml 4pc – Bright
MSB0095 Kraft Paper Pad Signature A3 50 Sheets
MPN0130 Acrylic Paint Pens Signature Broad Tip 12pc