Create an organic shape painting with The Artful Grimmer
Hi, I'm Ann from The Artful Grimmer and today I'll show you how to paint this fun and vibrant, colourful painting!
This painting is based on one of my original painted pot designs and I really love the combination of warm tropical colours and the way the white leafy outlines make the piece pop.
Before I began painting, I pre-made some geometric stencil shapes to use as a guide for my design.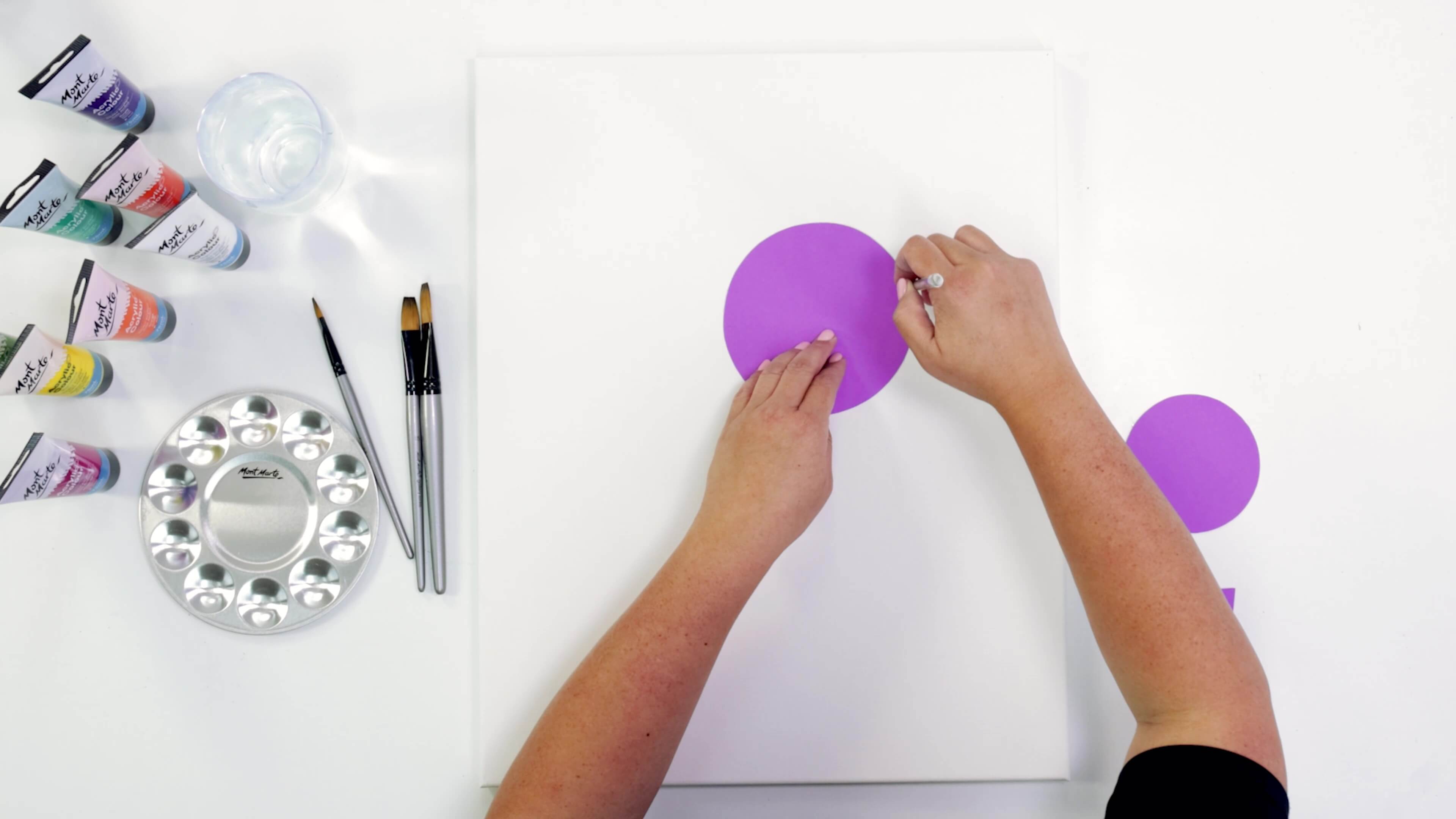 I've cut these stencils out of some cardboard and then I place them on the canvas and trace around them to create some of the elements of my design. Use a pencil to lightly trace around these shapes. Use a ruler as well as freehand some organic lines to layout your design. I like to use my pinky finger to keep my hands steady while doing the organic line work.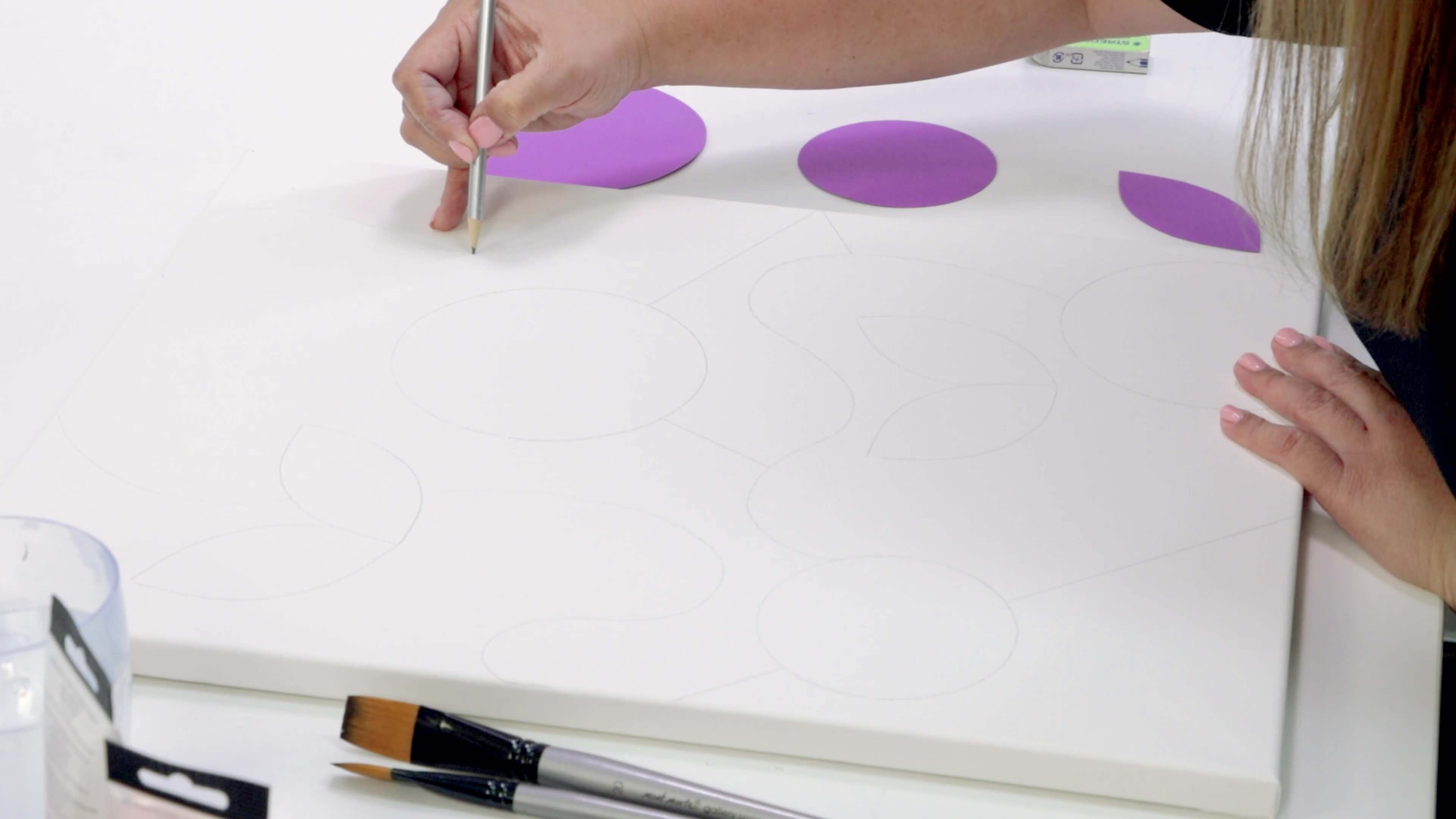 Now that I'm happy with the design, I move on to my favourite part, which is the painting. Grab a medium flat acrylic paint brush with some medium yellow paint and fill in the centre circle in the left bottom corner of the canvas.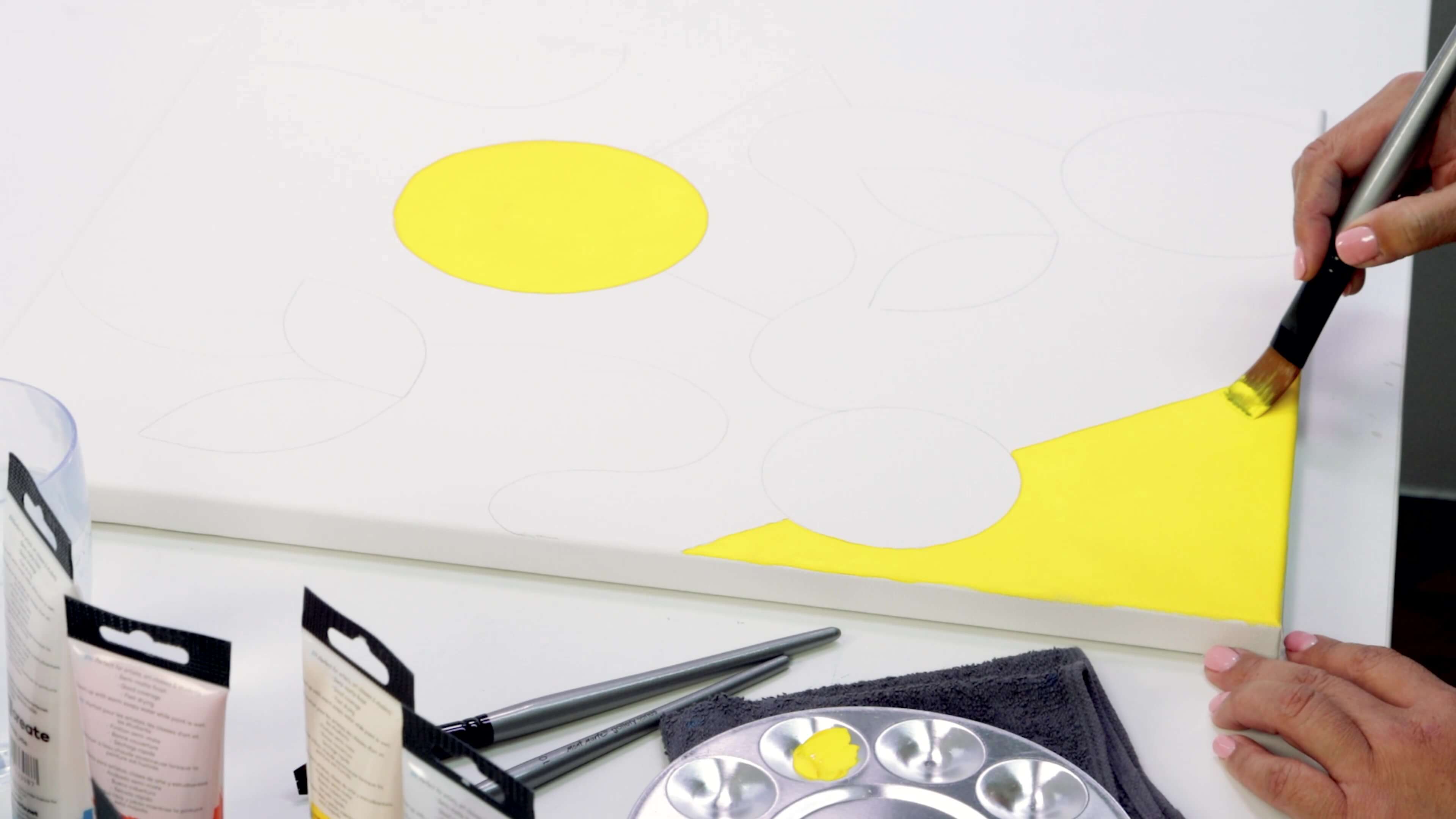 And then I do the same with Orange, followed by Vermillion to paint in some of the other shapes.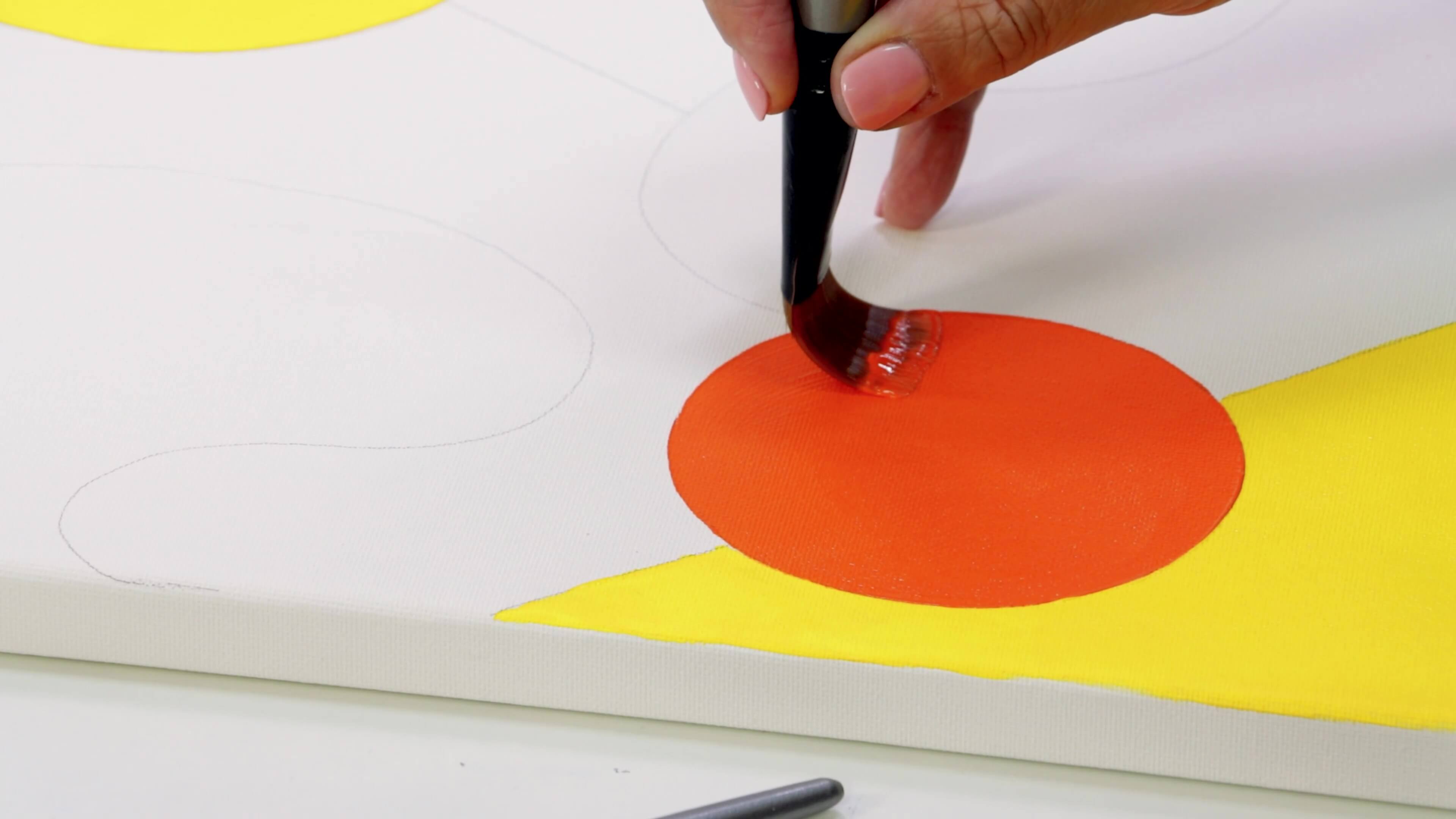 Next, using a slightly smaller brush, mix some Orange into Titanium White to make a nice pastel orange shade.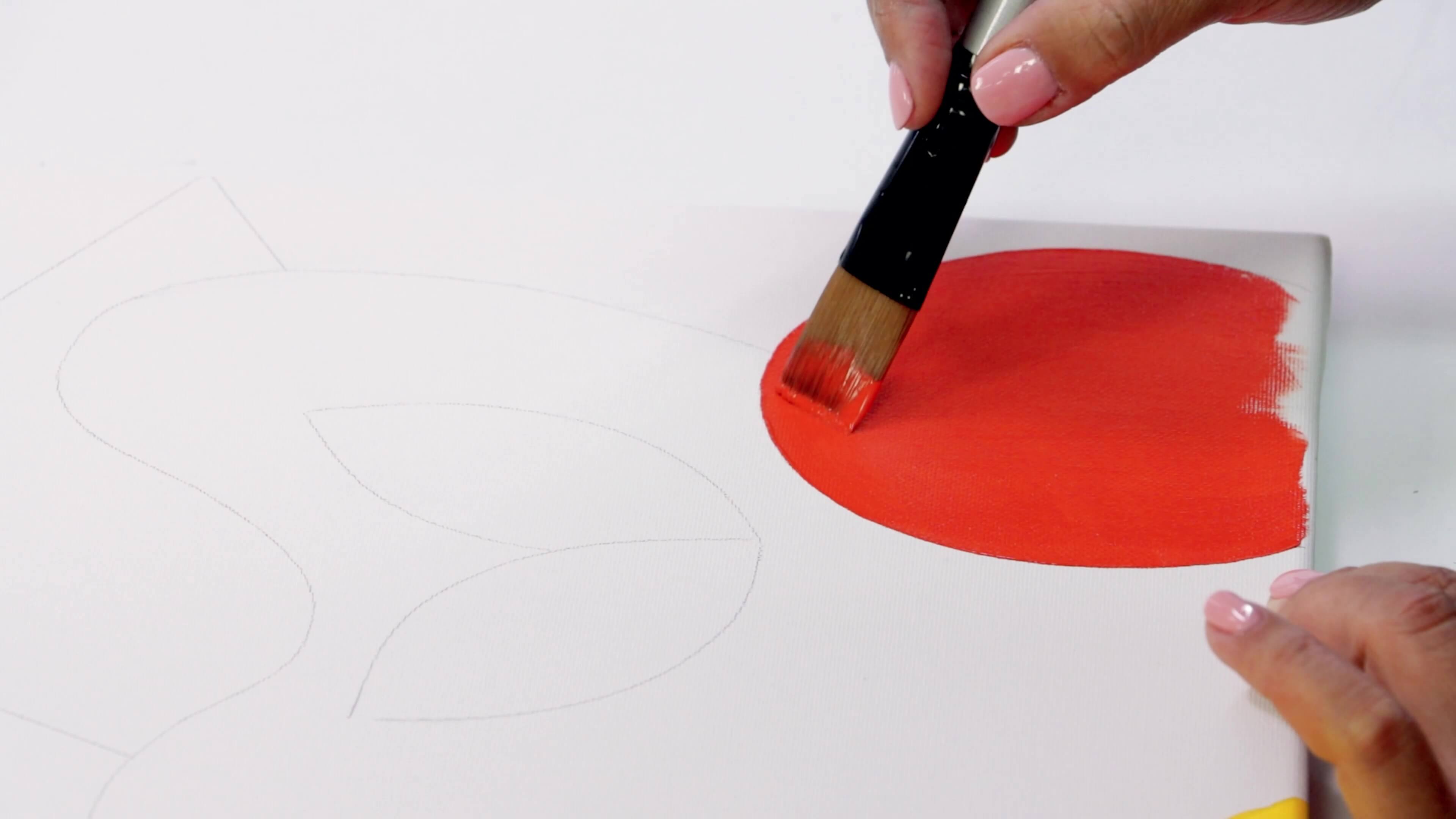 For the next shape fill here, combine Titanium White with Vermillion to make a light pink colour to fill in some more areas of the canvas.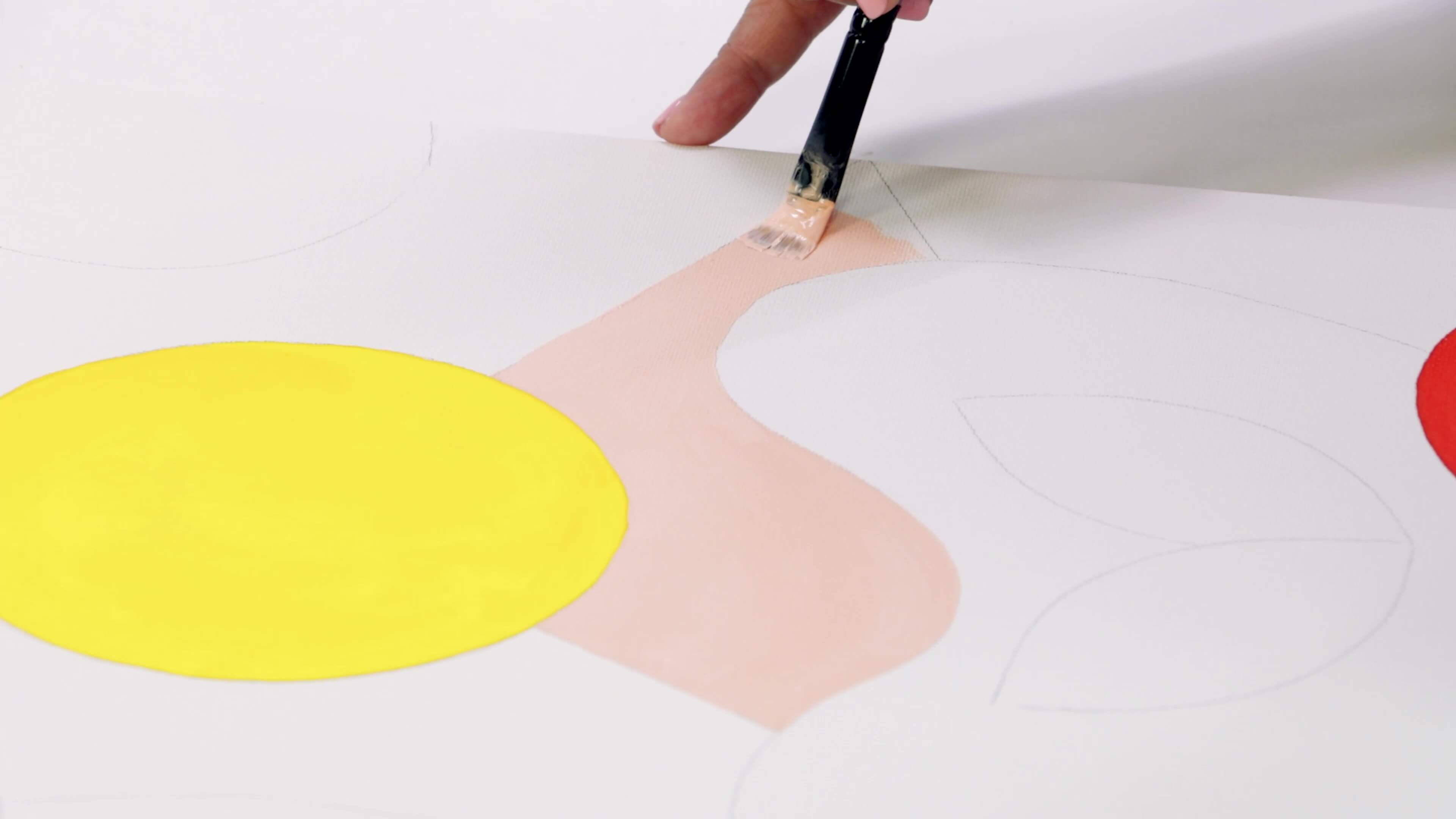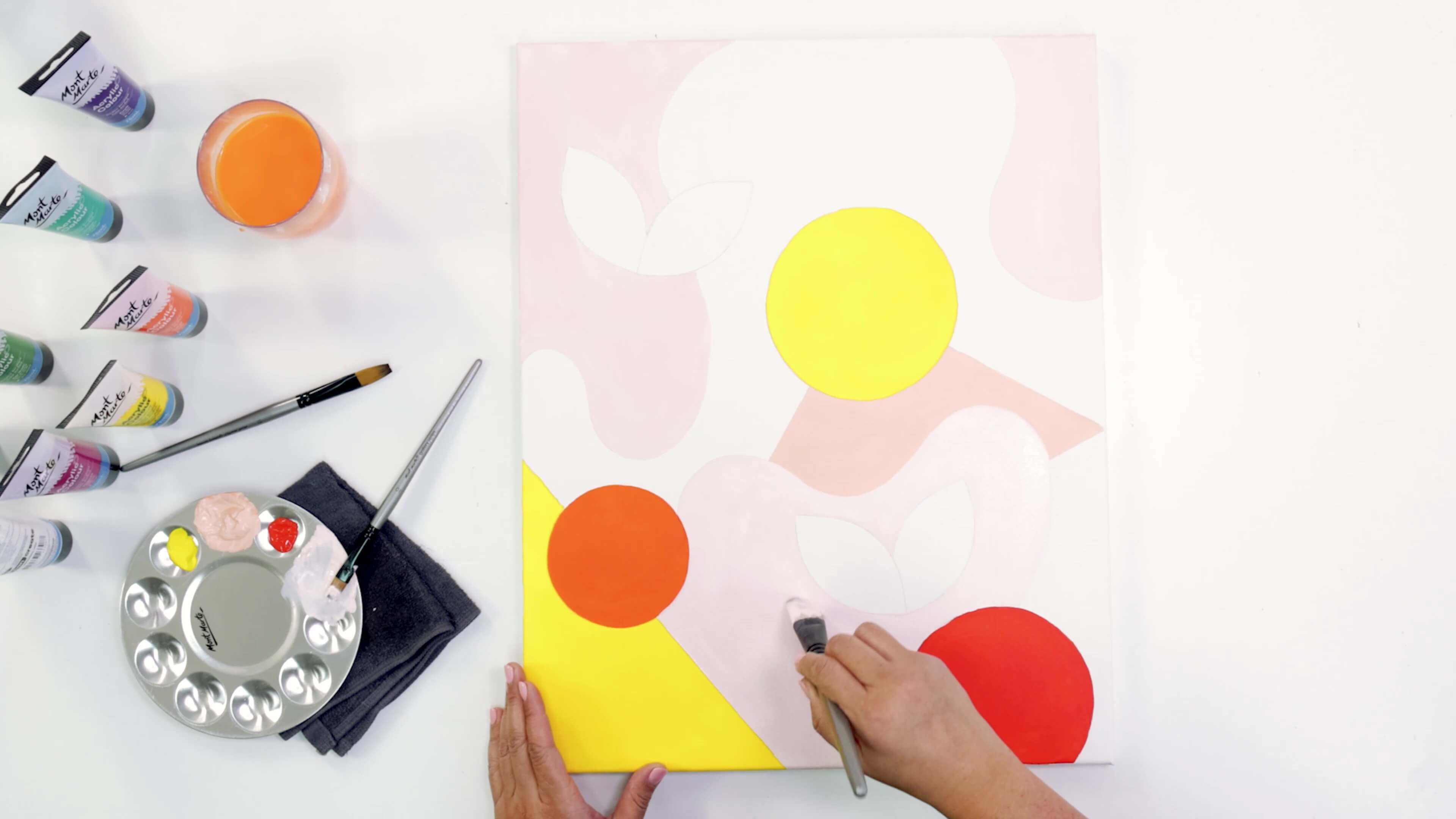 The next colour we need to create is a creamy beige colour, so combine the pastel orange shade that we used earlier with just a touch of Medium Yellow. Use this colour to fill in the little section on the bottom right.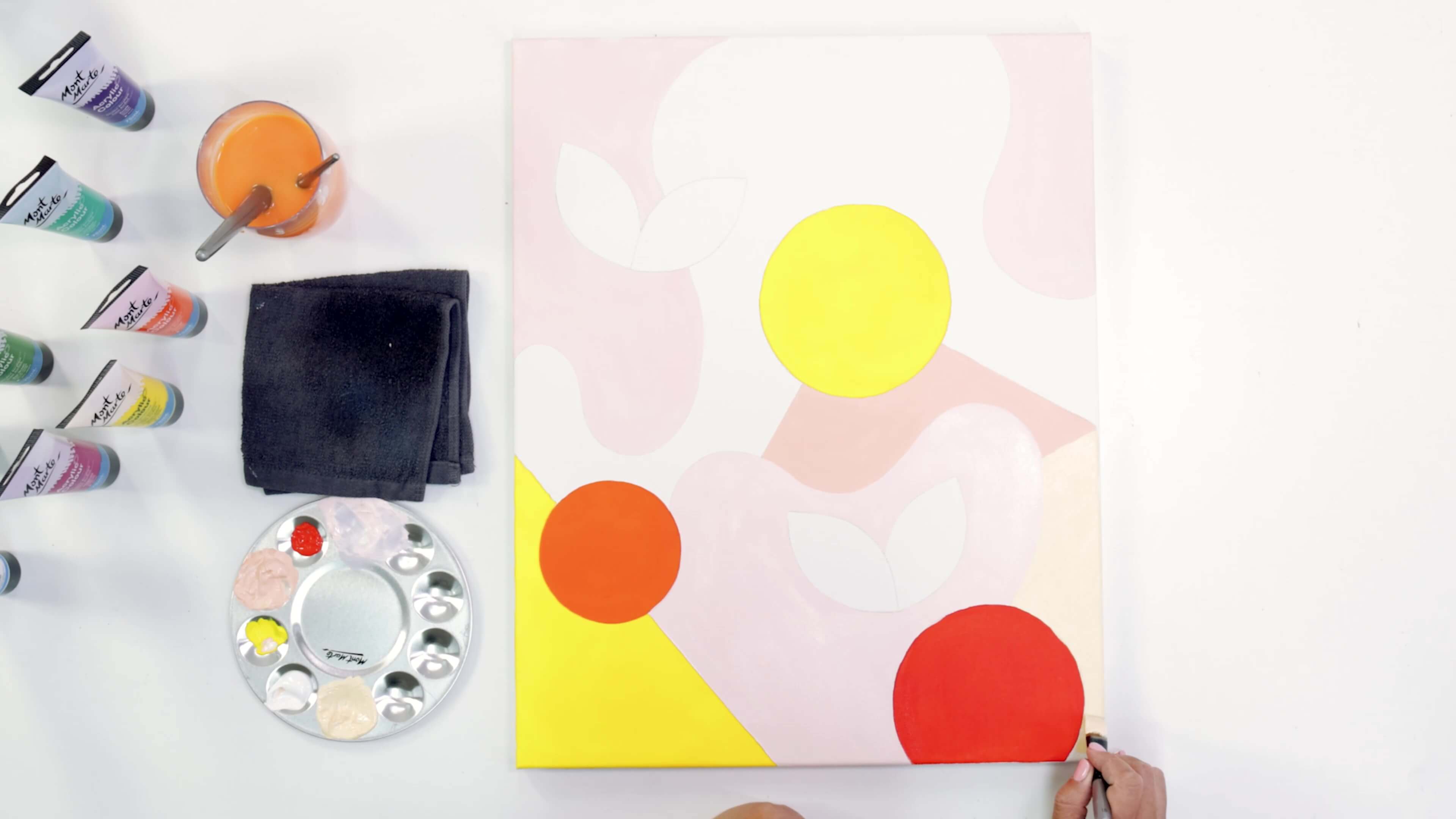 The next colour is an eggplant colour. To make this shade, mix Purple with Magenta. And then use this colour to fill in the large area in the middle of the canvas.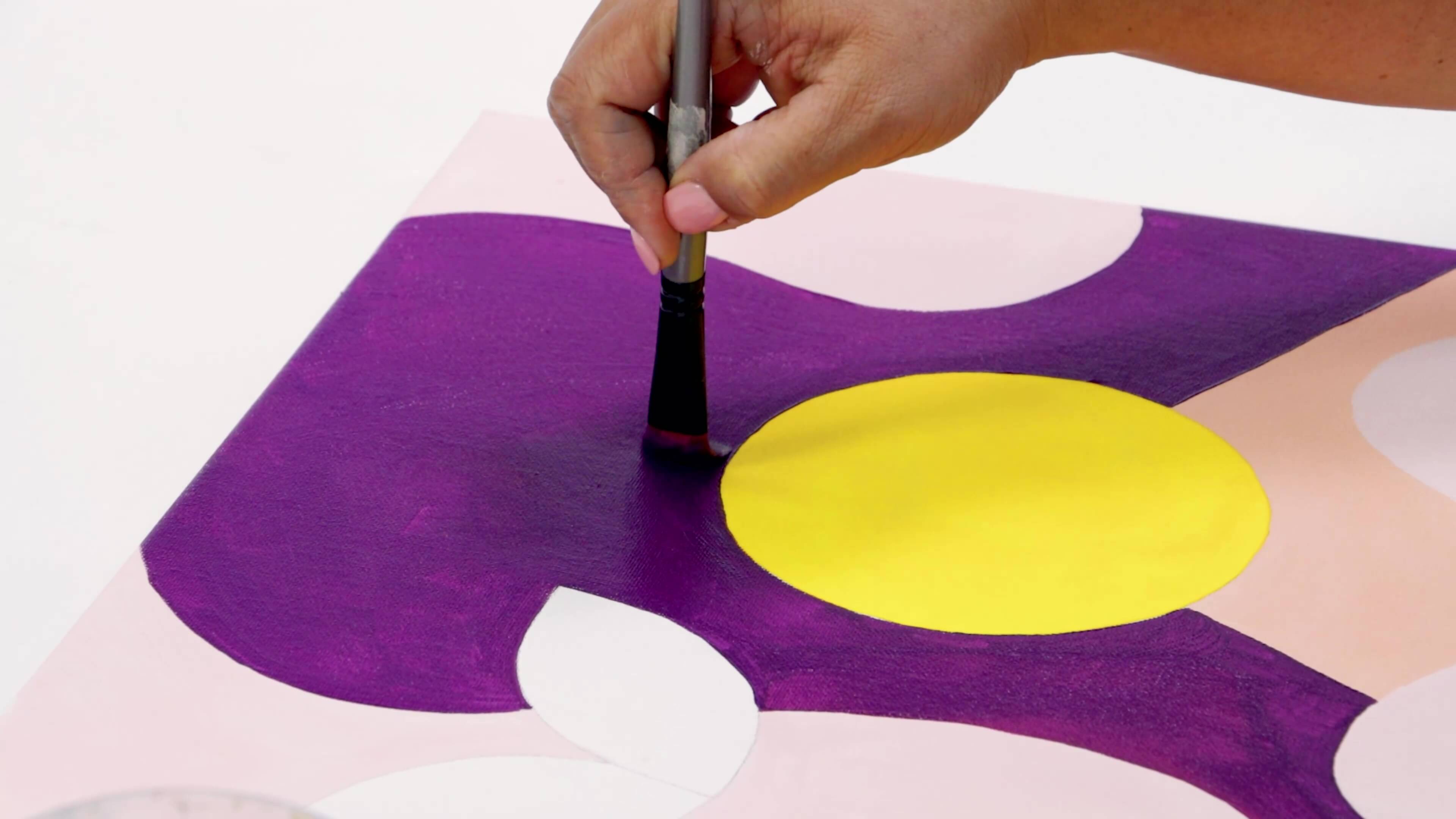 The next step is to paint the leaves. The first colour is turquoise, so mix Viridian with just a little bit of Titanium White. Use this colour to fill in one half of each leaf shape.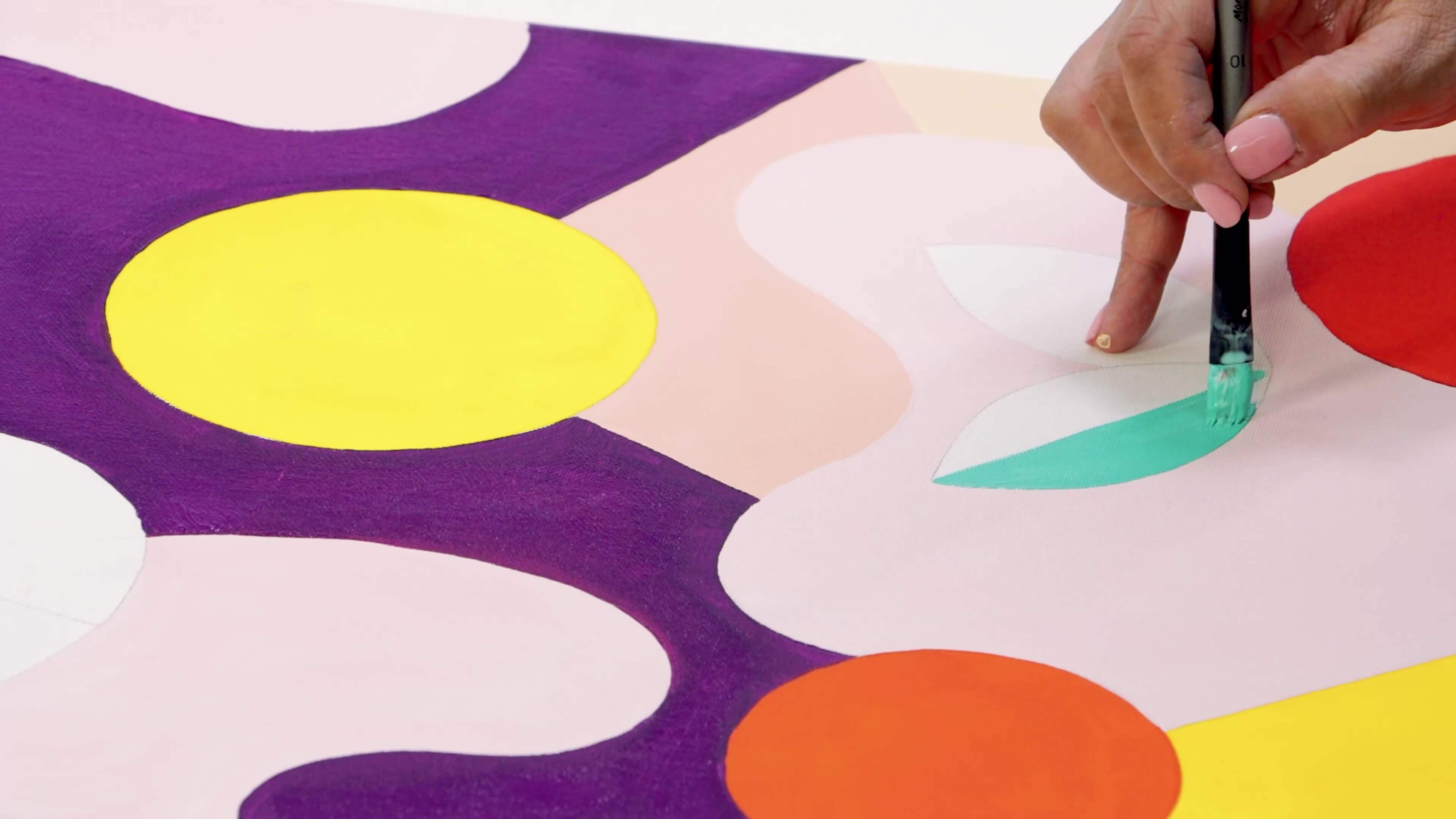 For the other half of each leaf, mix mostly Sap Green with a bit of Viridian to make a deep green colour. Use that colour to paint the remaining halves of the leaves.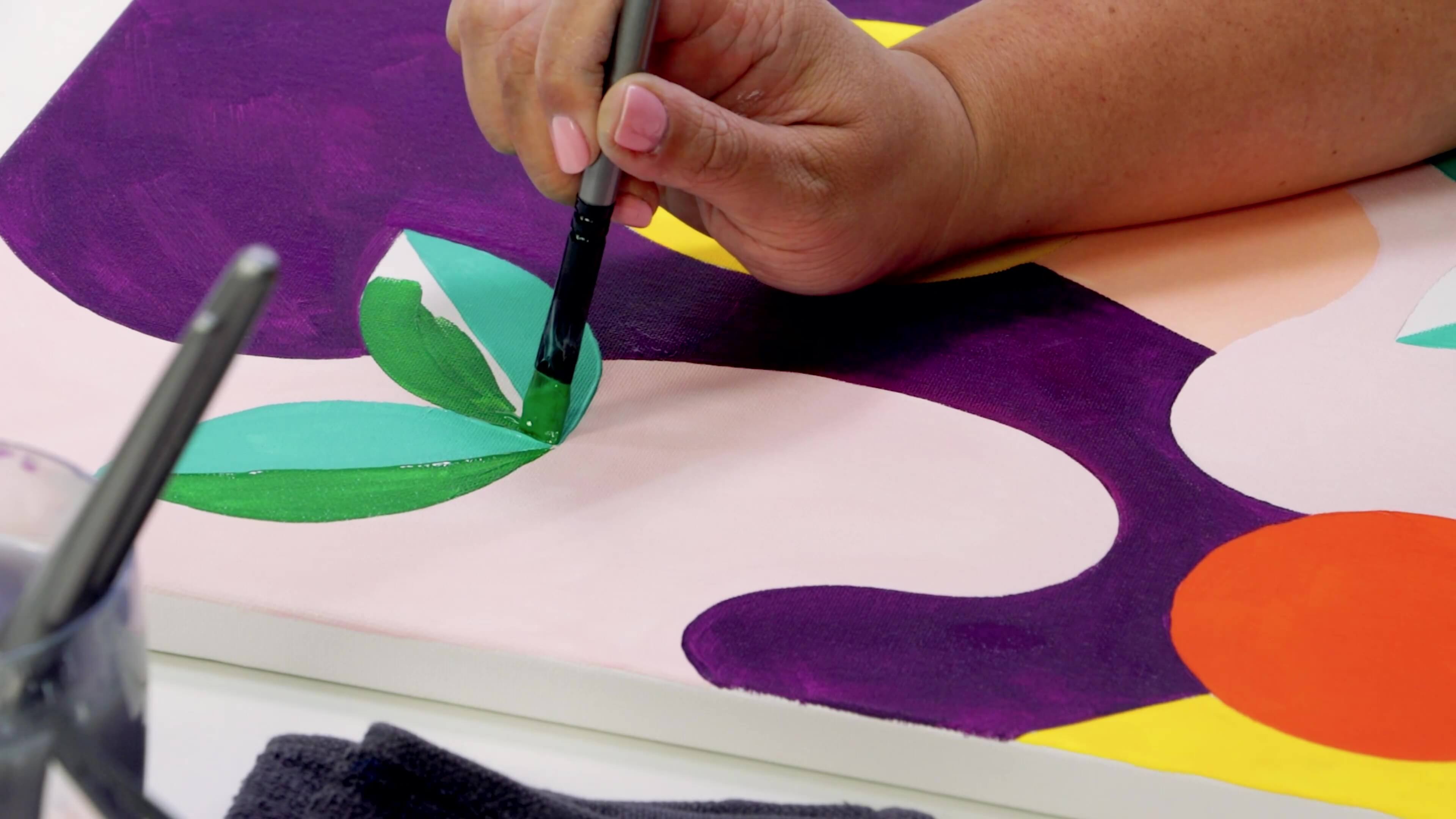 While the coat is drying, it's a great time to crisp up any lines. Once everything is dry, paint a second coat on all the colours to make them really pop. Once the second coat is dry, time to grab the white paint pen and add outlines and extra details.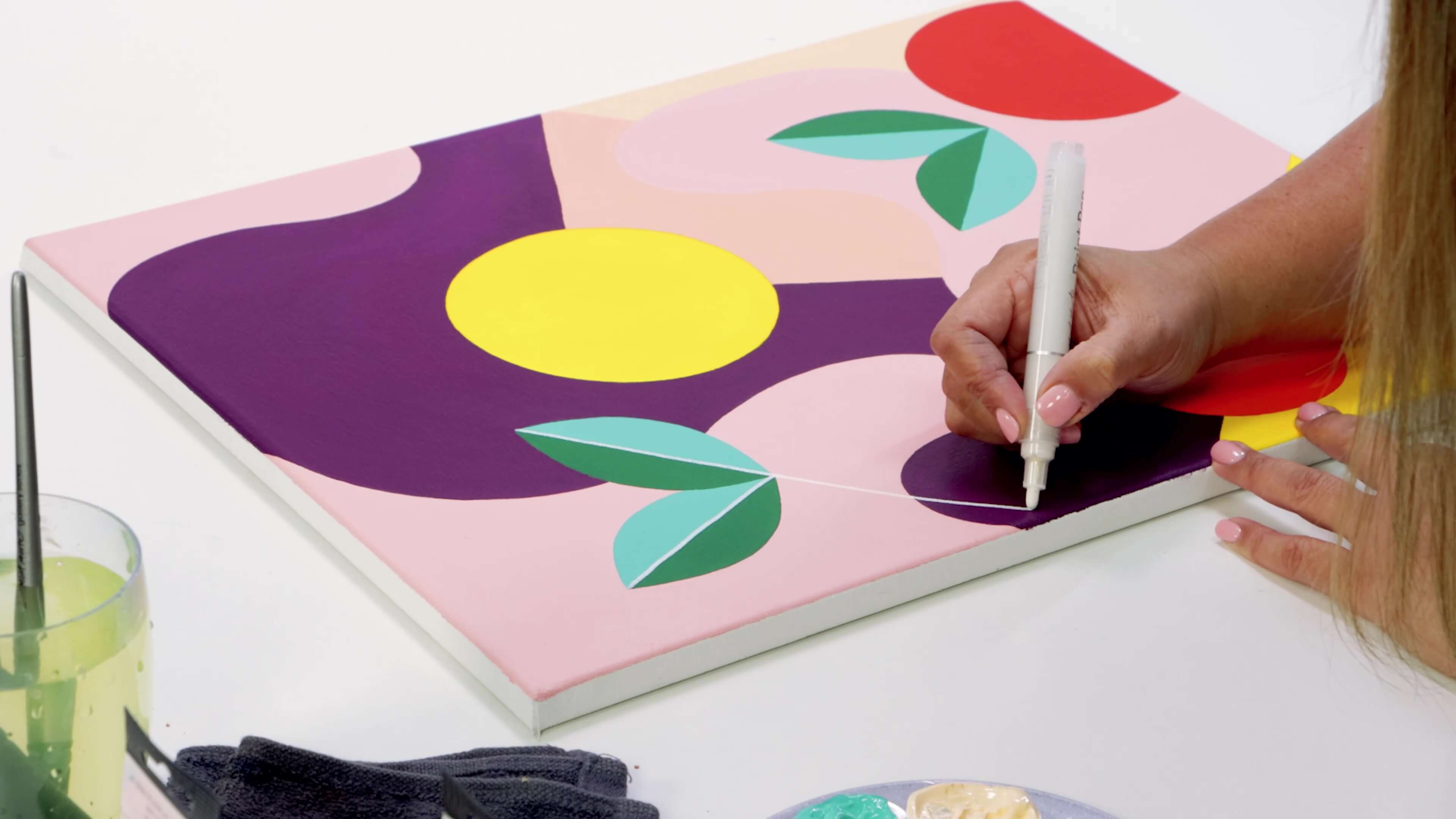 Add white details over the top of the painted leaves, as well as put in some line-drawn leaves.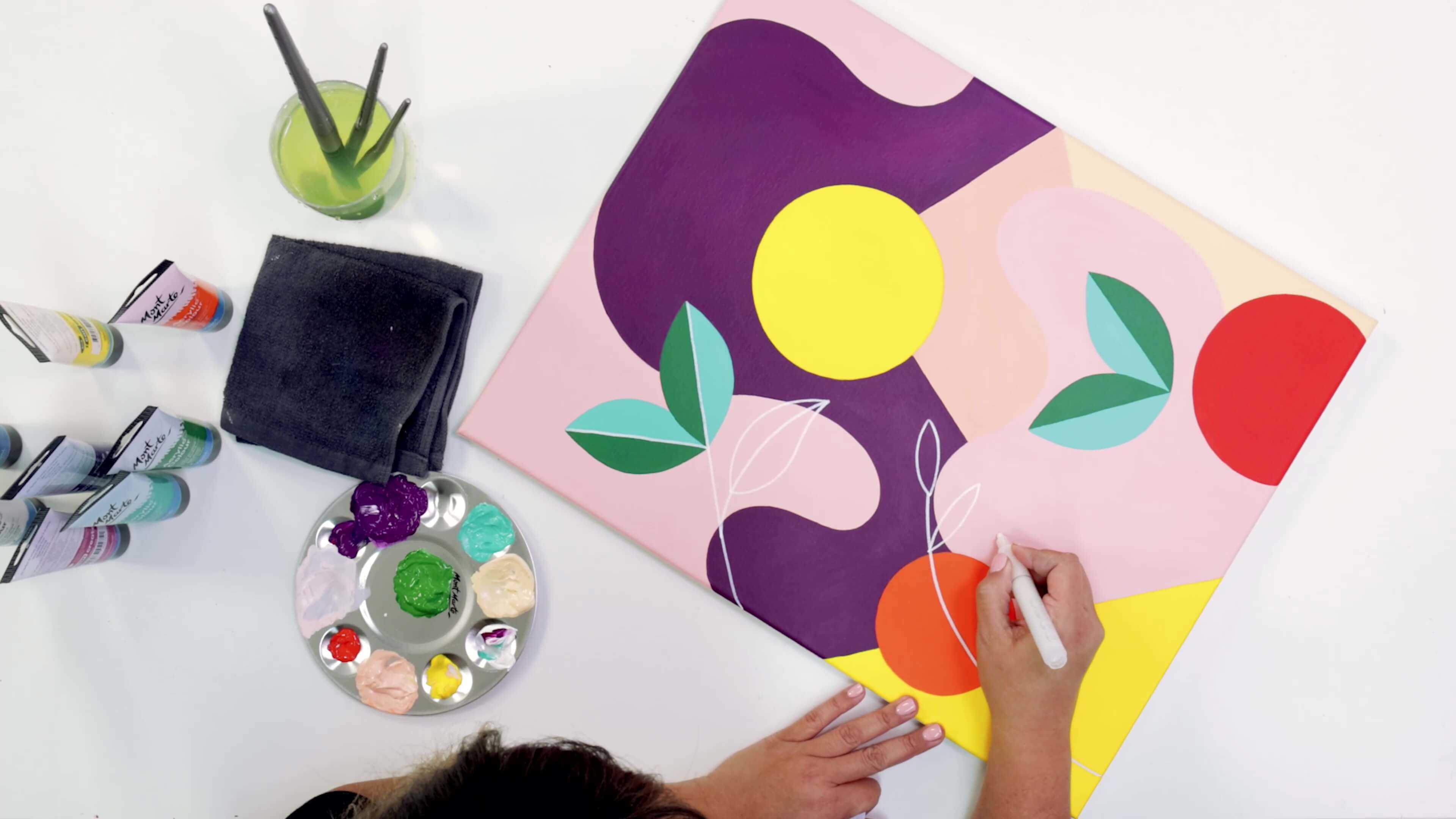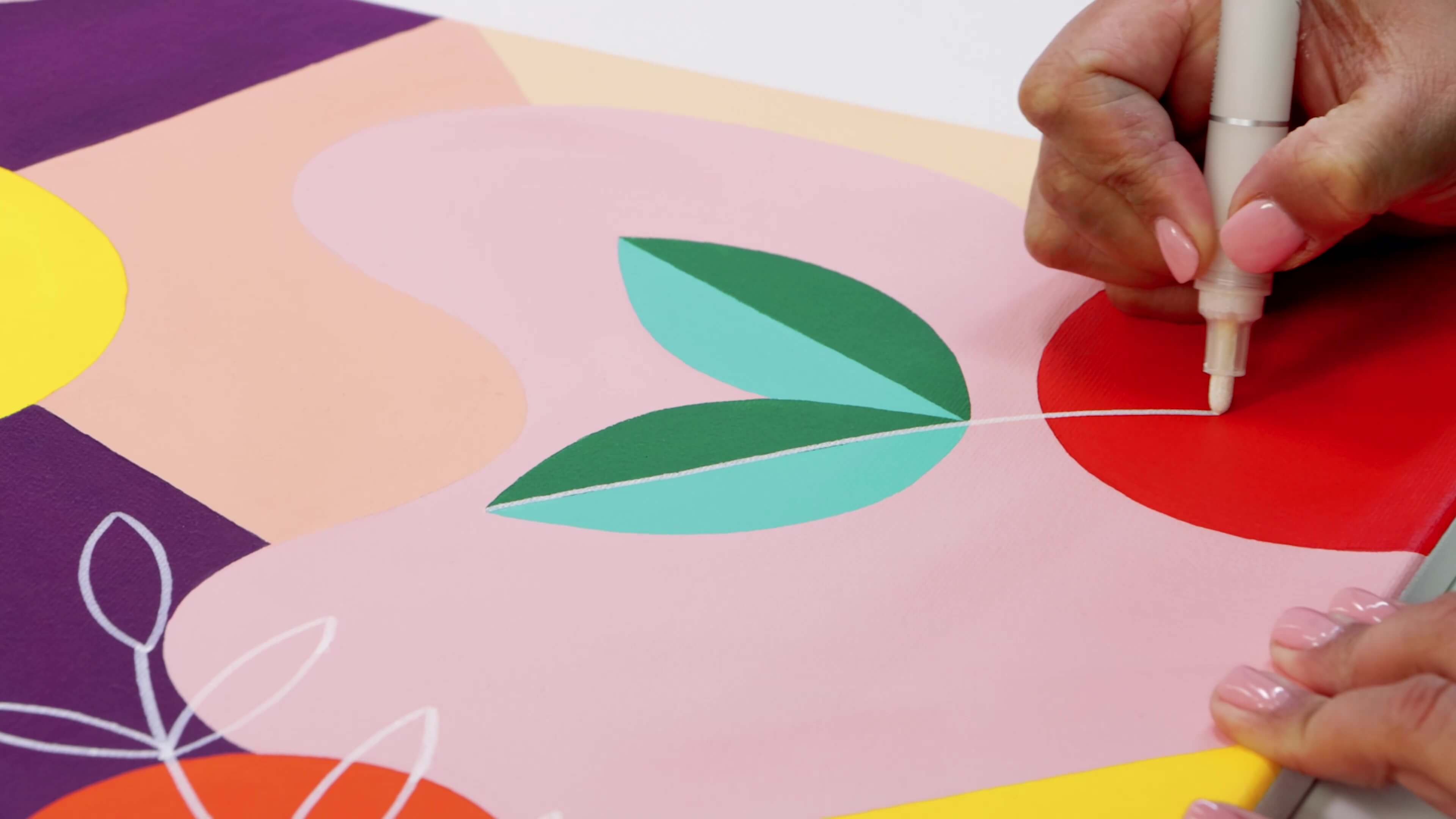 My biggest tip is to try and keep a steady hand while applying a bit of pressure for clean and even line work and turn the canvas around as needed. While you're drawing, feel free at this point to add in any other details you would like to really make this drawing.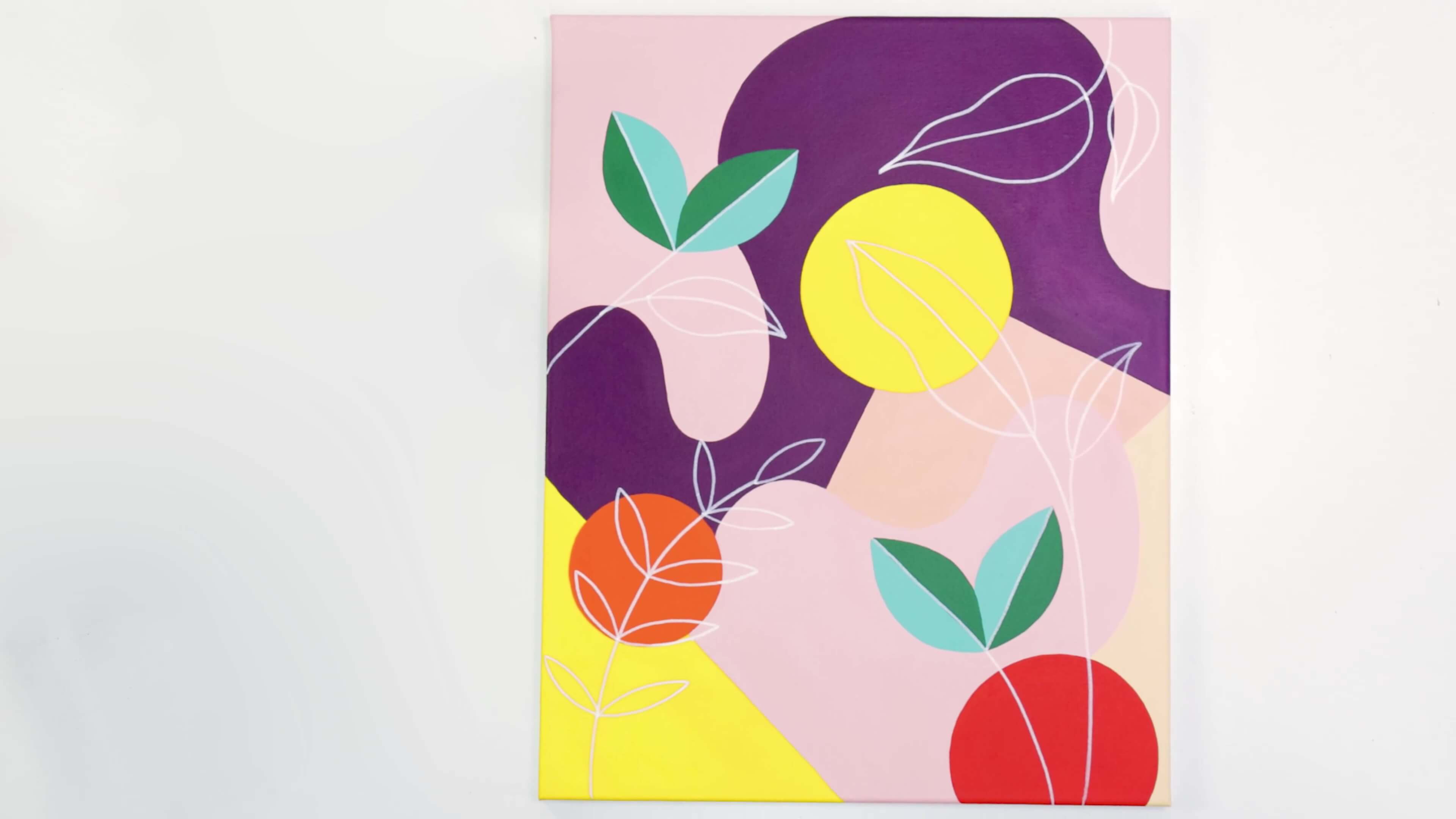 We can't wait to see what you come up with, so #montmarteart or tag us on Instagram or Facebook @montmarteart!
Material List
Single Thick Canvas Discovery 40 x 50cm (15.7 x 19.7in) 5pc
Drawing Set Signature 8pc
Acrylic Colour Paint Signature 75ml (2.5 US fl.oz) - Medium Yellow
Acrylic Colour Paint Signature 75ml (2.5 US fl.oz) - Vermilion
Acrylic Colour Paint Signature 75ml (2.5 US fl.oz) - Orange
Acrylic Colour Paint Signature 75ml (2.5 US fl.oz) - Magenta
Acrylic Colour Paint Signature 75ml (2.5 US fl.oz) - Purple
Acrylic Colour Paint Signature 75ml (2.5 US fl.oz) - Viridian
Acrylic Paint Pens Signature Broad Tip 3mm (0.12in) 12pc
Gallery Series Brush Set Acrylic 4pce
Acrylic Colour Paint Signature 75ml (2.5 US fl.oz) - Sap Green
Acrylic Colour Paint Signature 75ml (2.5 US fl.oz) - Titanium White