Create a sand texture beach painting
The first step is to draw up the scene. This comprises of a horizon line one third of the way down the page. Then, roughly draw in the shoreline.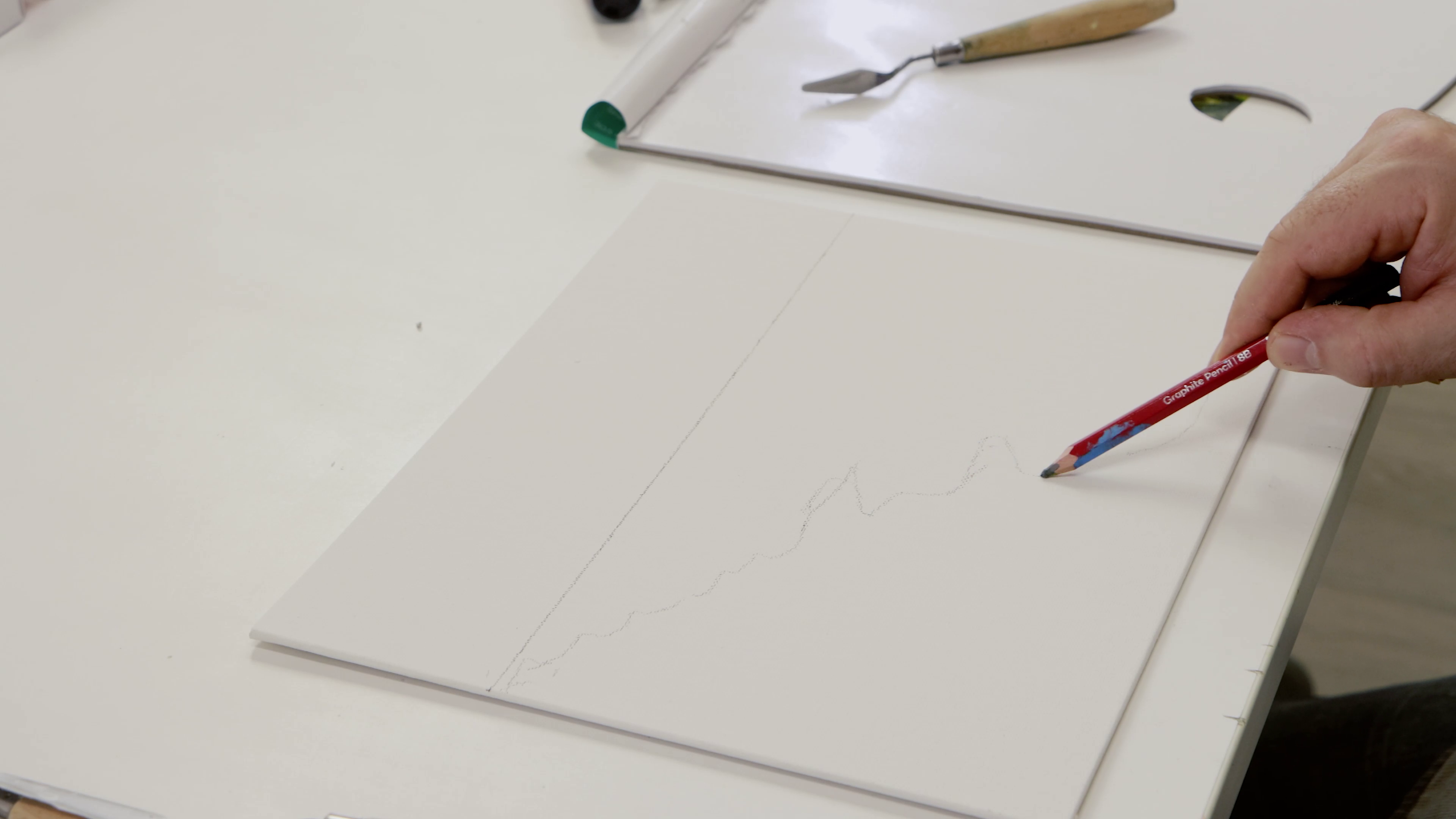 Next, we apply our sand texture medium with a palette knife.
If you haven't used this stuff before, you will love it. It can be mixed in with paint directly or painted over like we are going to do here. It dries quite quickly, but it can be speed dried with a hair dryer. It adheres to paper, cardboard and linen and is ideal for use with dioramas or anything that needs a 3-D effect. Once our texture medium is on, we allow this to dry.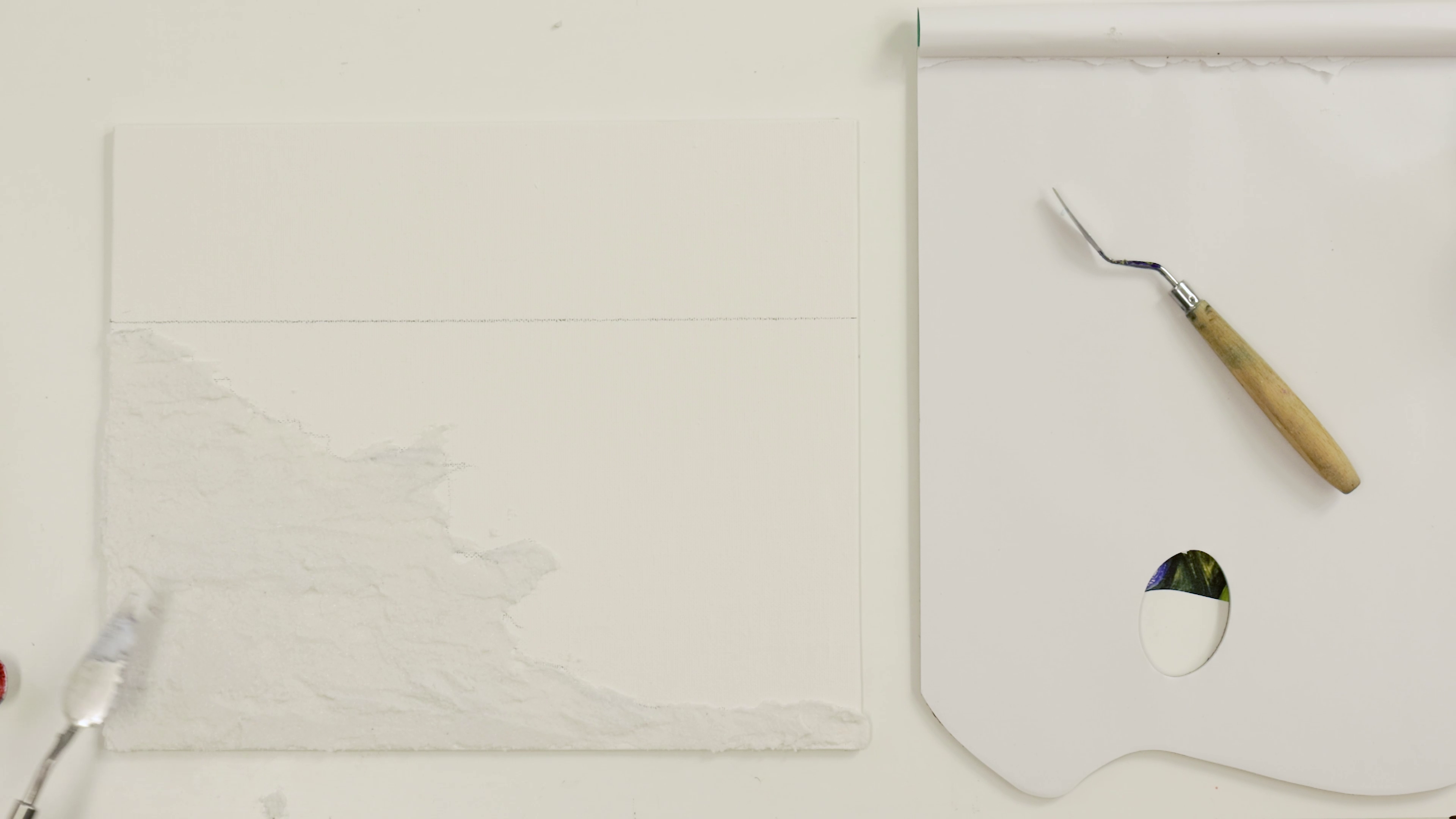 Then, squeeze some Burnt Umber out onto our palette. Add 25% water to the paint so that it's quite runny and so that it sits in the low points of the texture medium. Apply with a large soft brush and allowed to dry.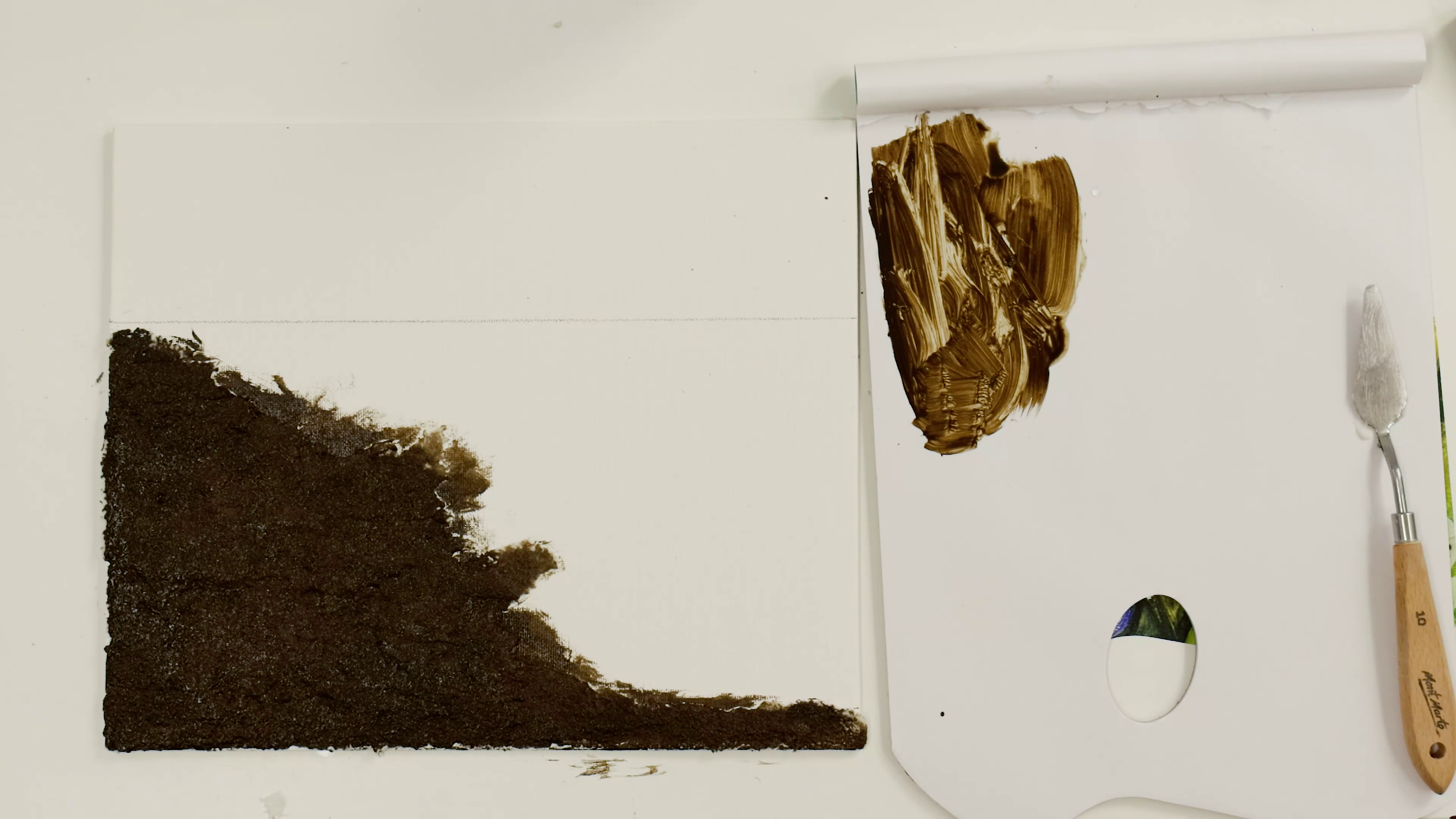 Squeeze out some white, pastel orange, pastel beige, and pastel blue. Using a large brush, paint the skyline in with white. Move up the canvas and while the white is still wet, add some orange into the skyline and blend this tone into the beige and then into the blue. Make long strokes and keep the brush moving quickly.
The sun can then be created with white.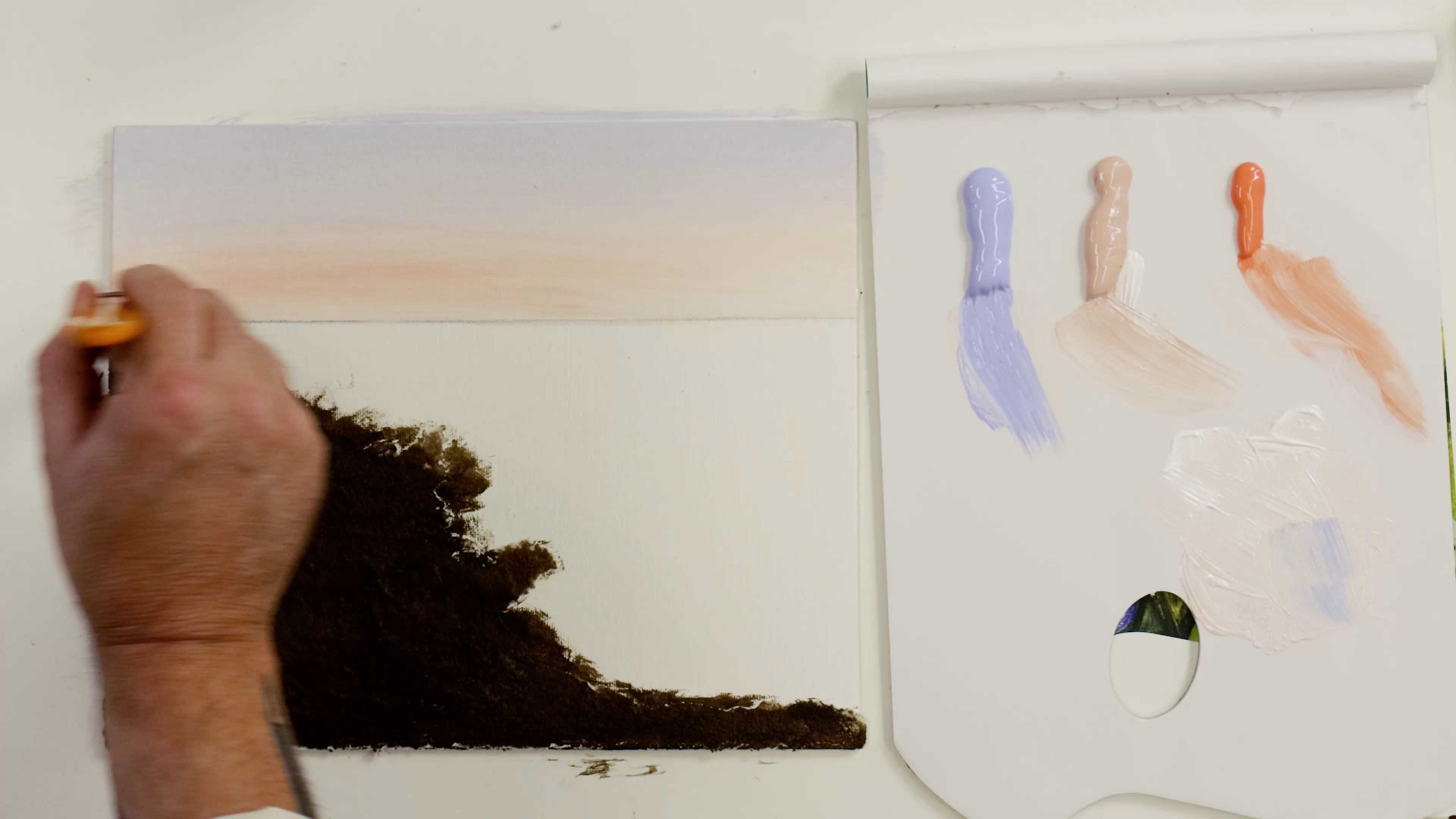 The Burnt Umber paint on the texture should now be dry. Now, to add even more interest to the surface, dry brush it with a colour created from Yellow Ochre and Titanium White. Charge the brush and wipe the excess of onto a paper towel. Then, lightly drag the brush over the surface. The tips of the brush should come into contact only with the high parts.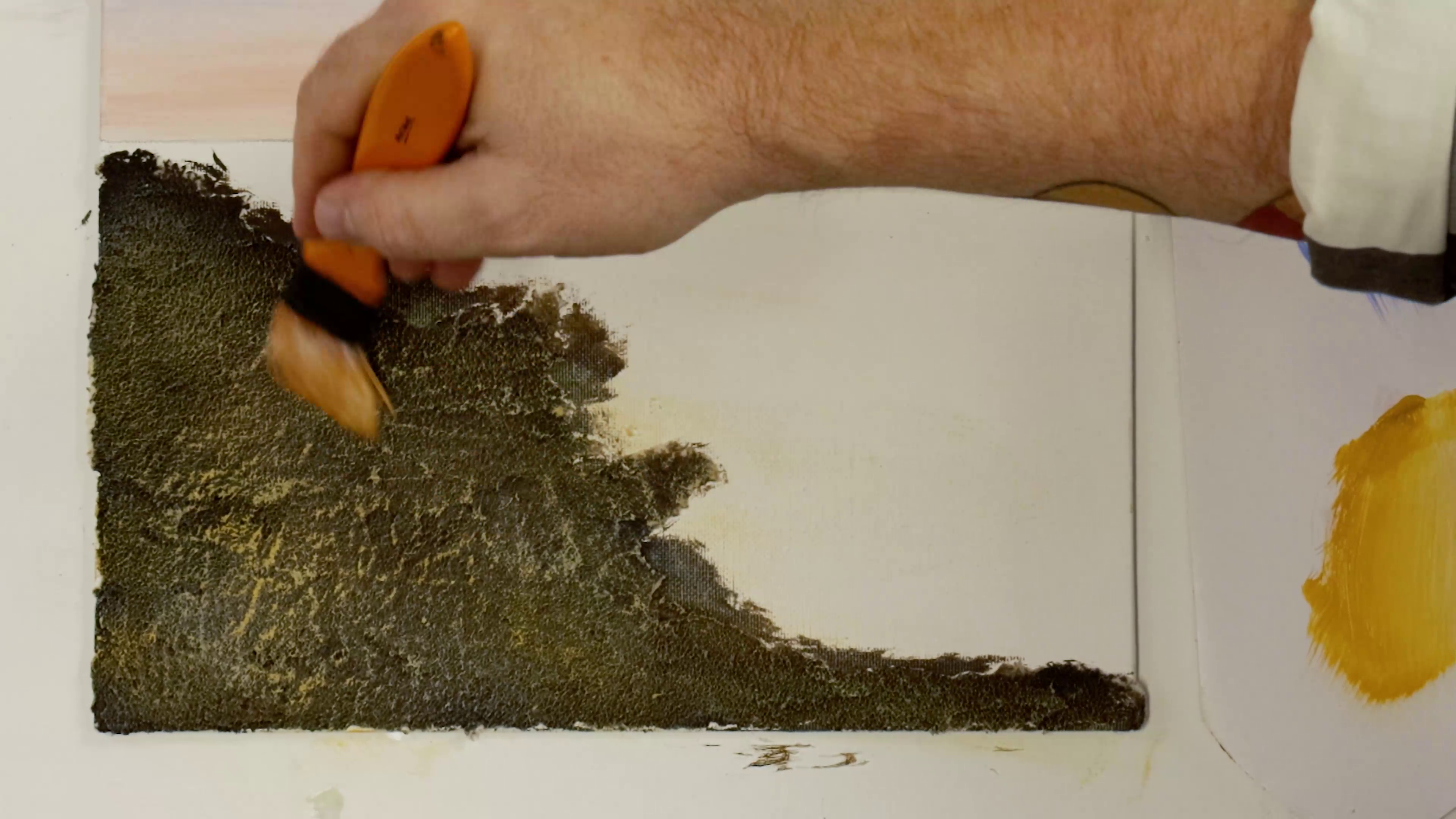 The surf can now be modelled with Titanium White Dimension Paint. Dimension Acrylic paint, as the name implies, is much thicker than normal acrylic paint and has the viscosity similar to that of oil paint. The whites in the distance can be applied with a smaller palette knife, and the larger waves with a larger knife. Drag the paint out behind the waves and then allow this to dry.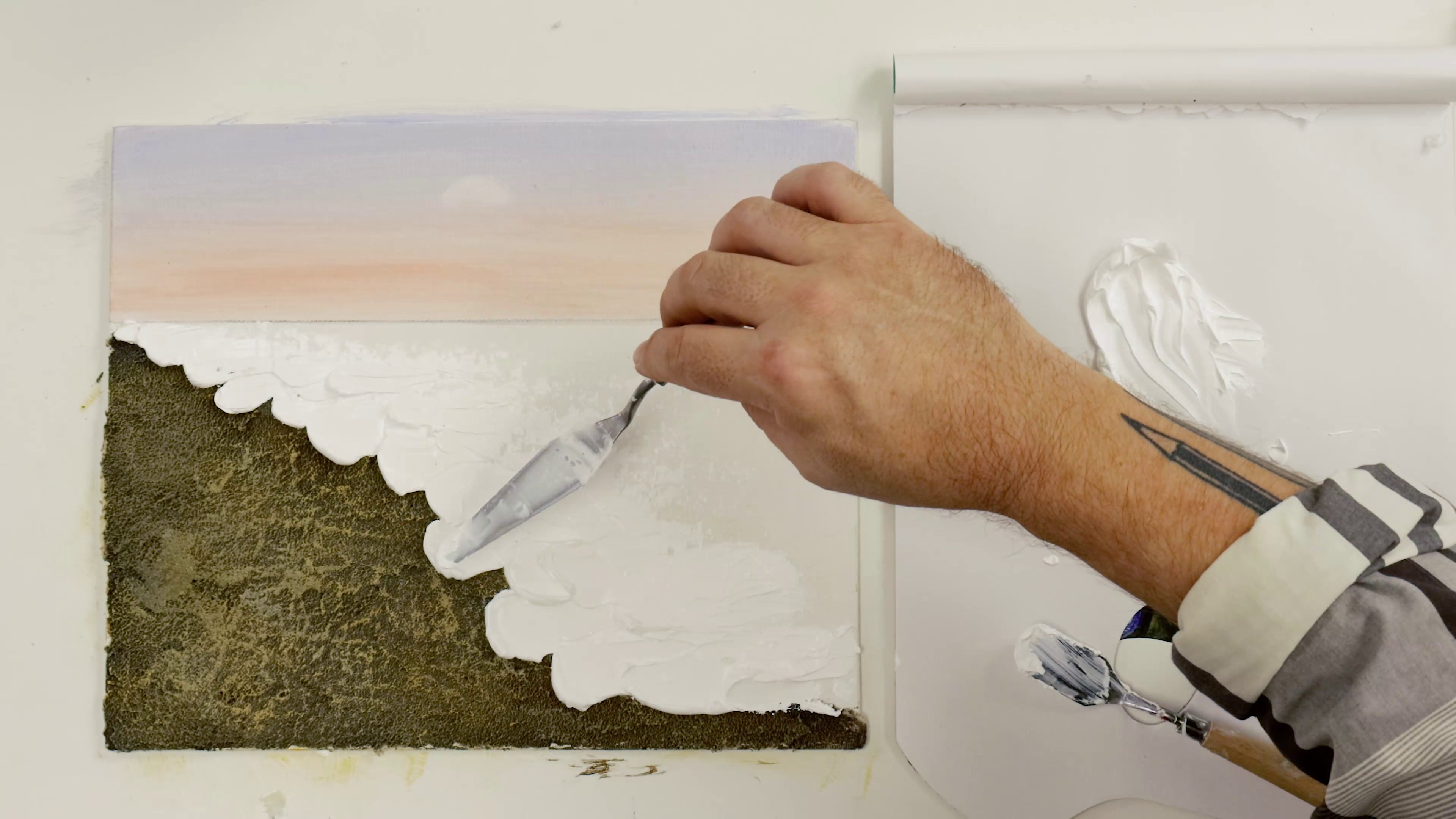 To create the blue of the ocean, squeeze out some Titanium White, Cobalt Blue, and a touch of Lamp Black. Keep the strokes horizontal and try to keep this colour out of the front waves. The ocean in the distance will be a lighter tone.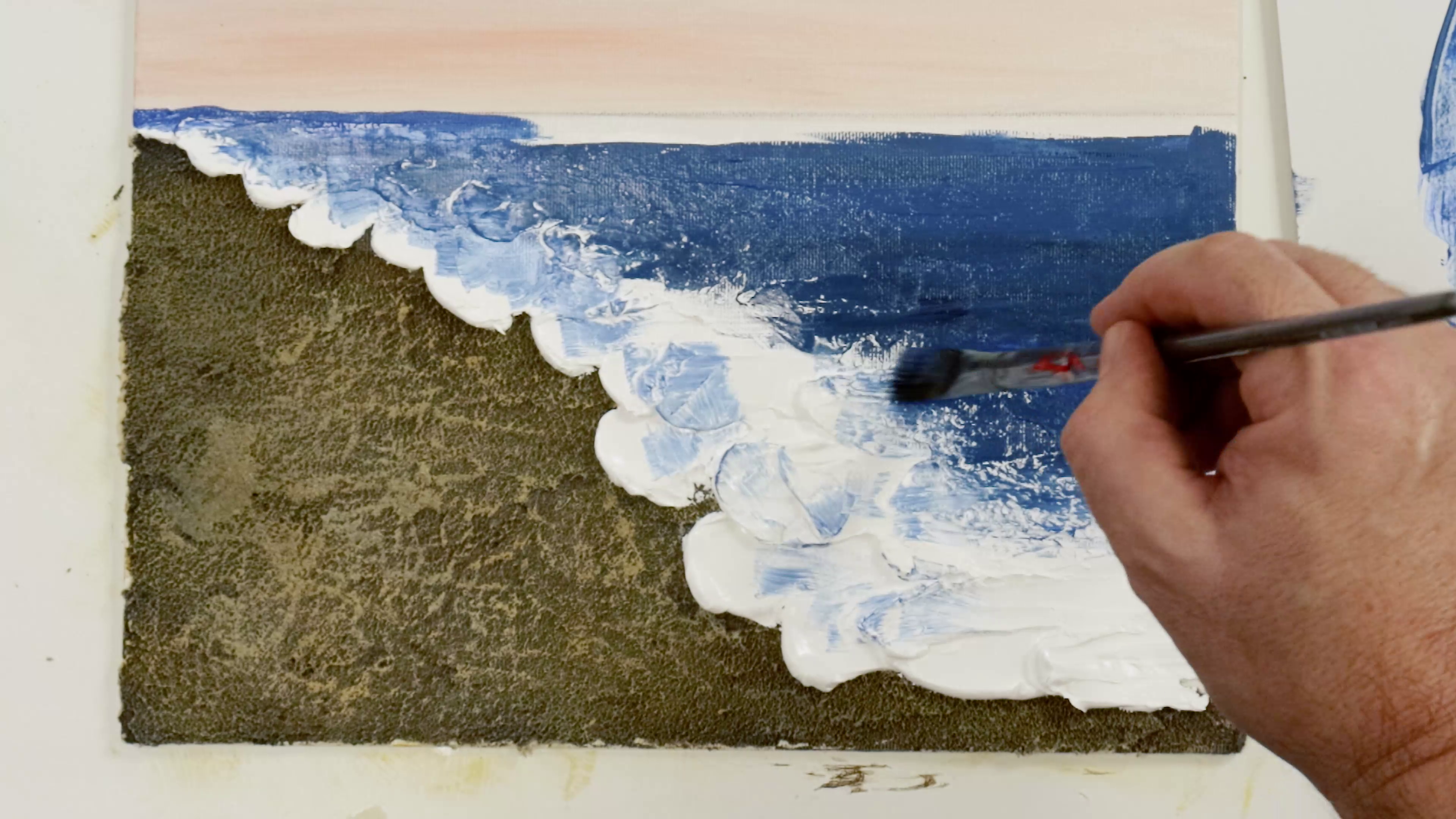 At this stage, just build up the colour, adding light tones here and there until it looks right.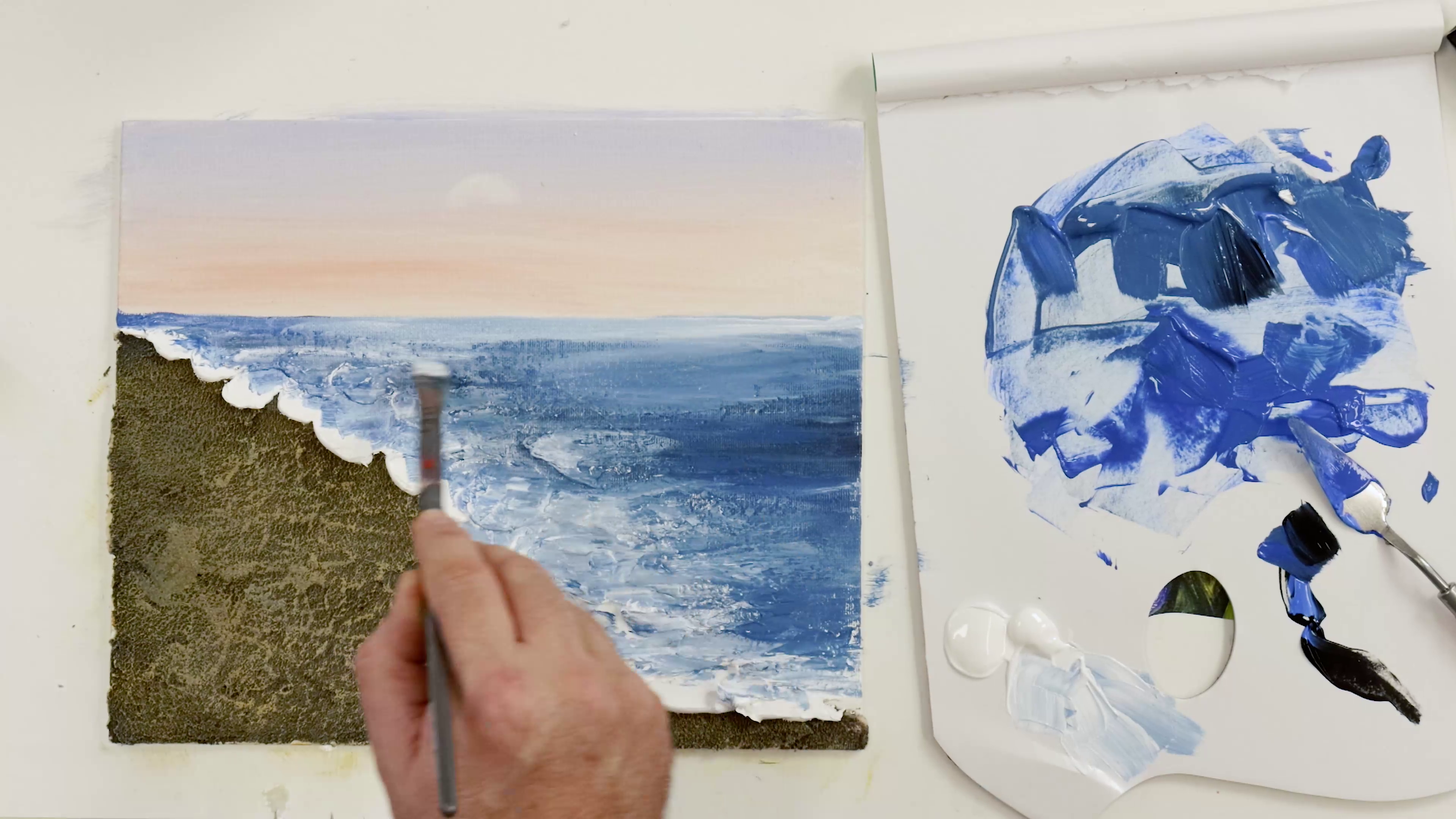 Lastly, add more Titanium White into the front of the waves.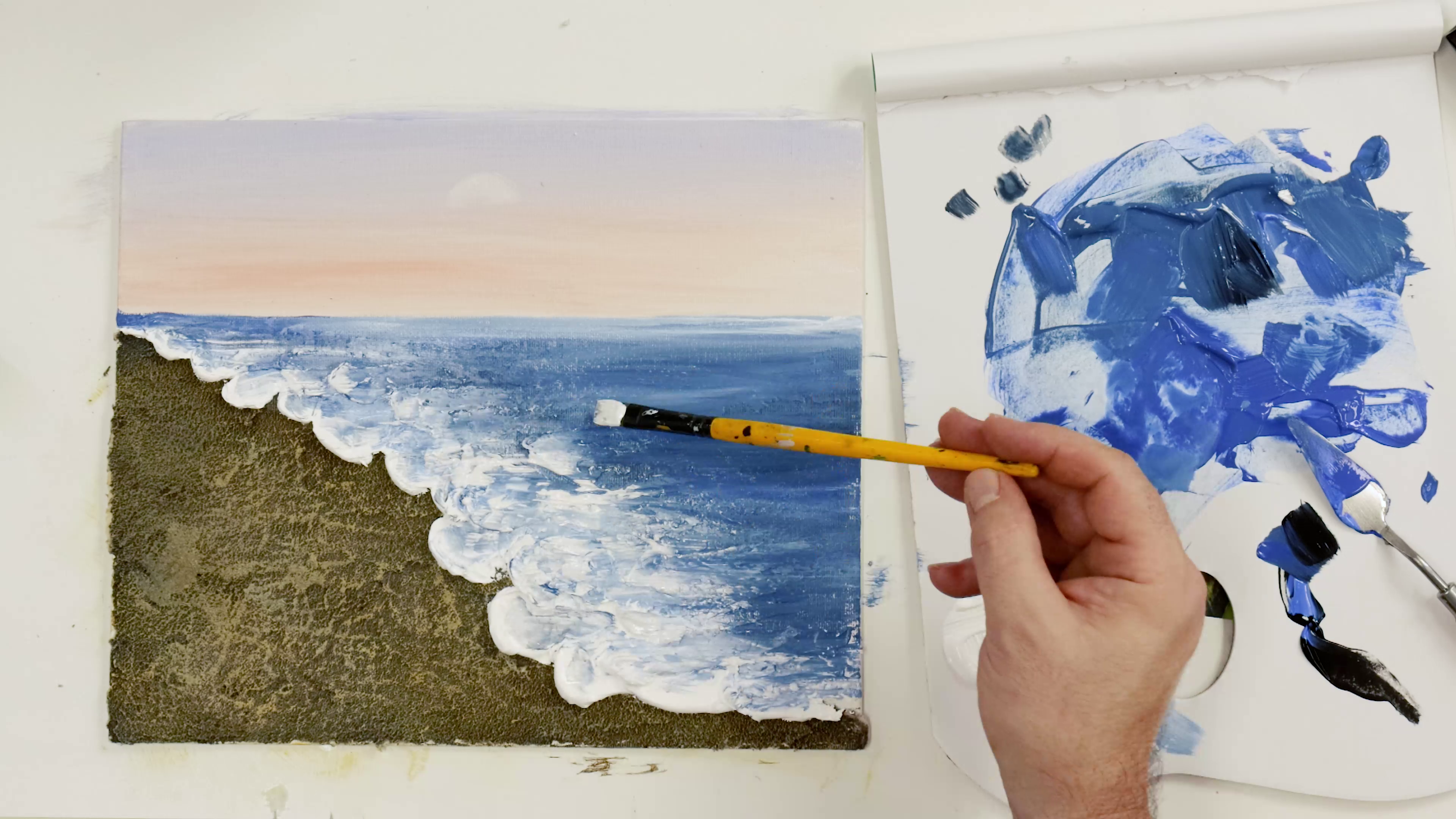 We hope you enjoyed this easy little project and feel inspired to create your own.