Create a Monstera leaf bowl with air dry clay
Firstly, cut the 2 kg block of clay in half lengthways using the palette knife. Roll out some cling wrap and place the 2 halves of clay side by side. Blend the two halves together.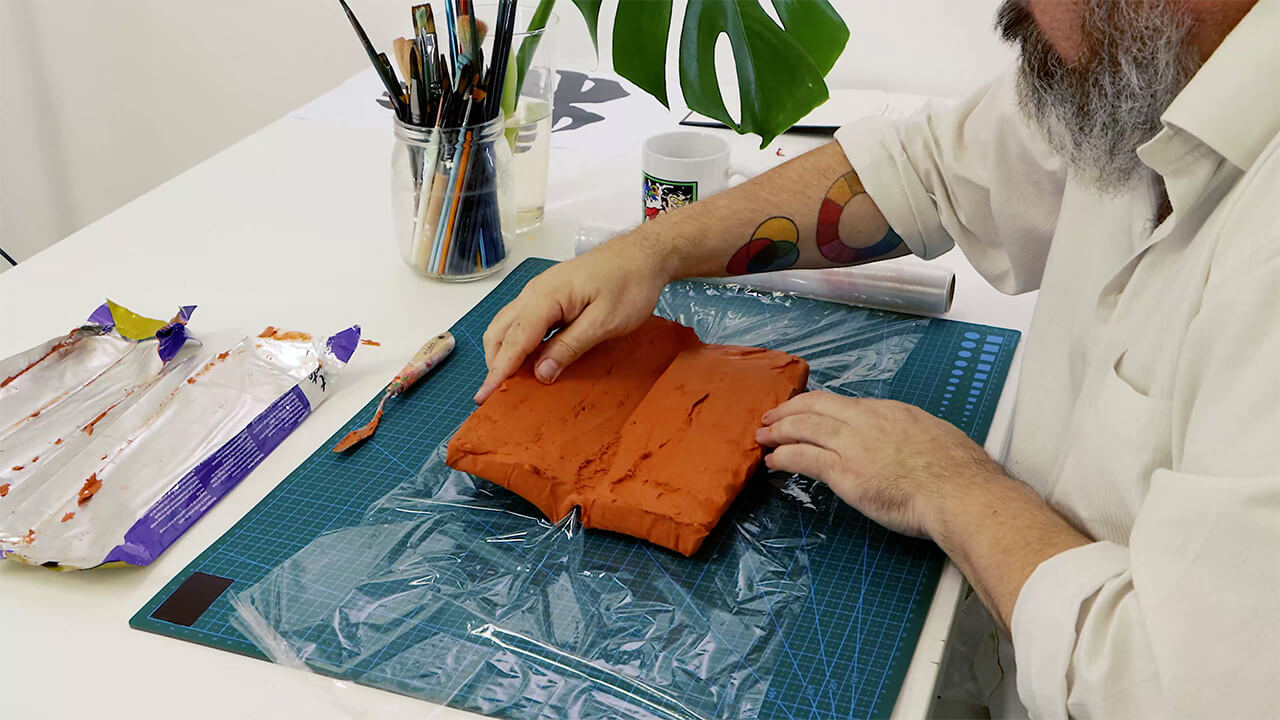 Place some cling wrap over the slab and use the rolling pin to flatten the clay to an approximate thickness of 12mm.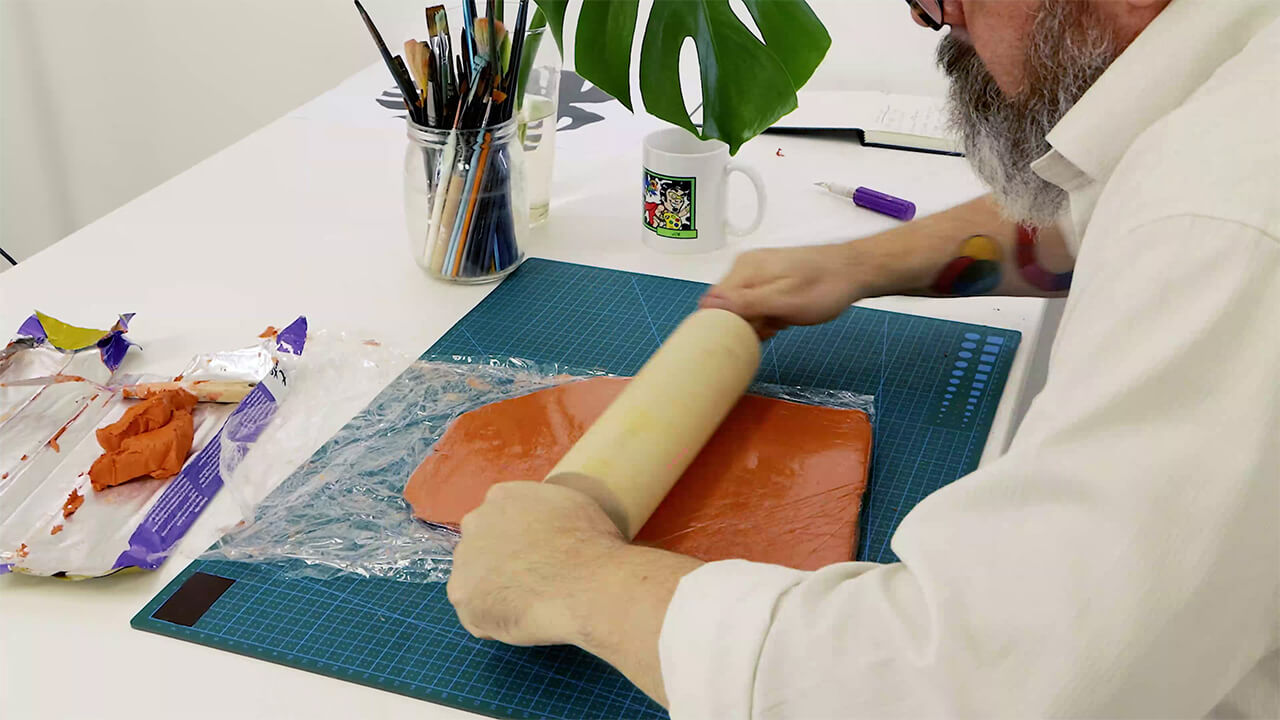 Taking the hobby knife, cut out the leaf silhouette using the printout under "Resources" on the project webpage.
Remove the cling wrap from the side of the clay that will be used for top and lay the leaf template over the top. Profile cut around the leaf using the palette knife. Try to keep the blade vertical so that the edge is at 90 degrees. Remove the waste clay.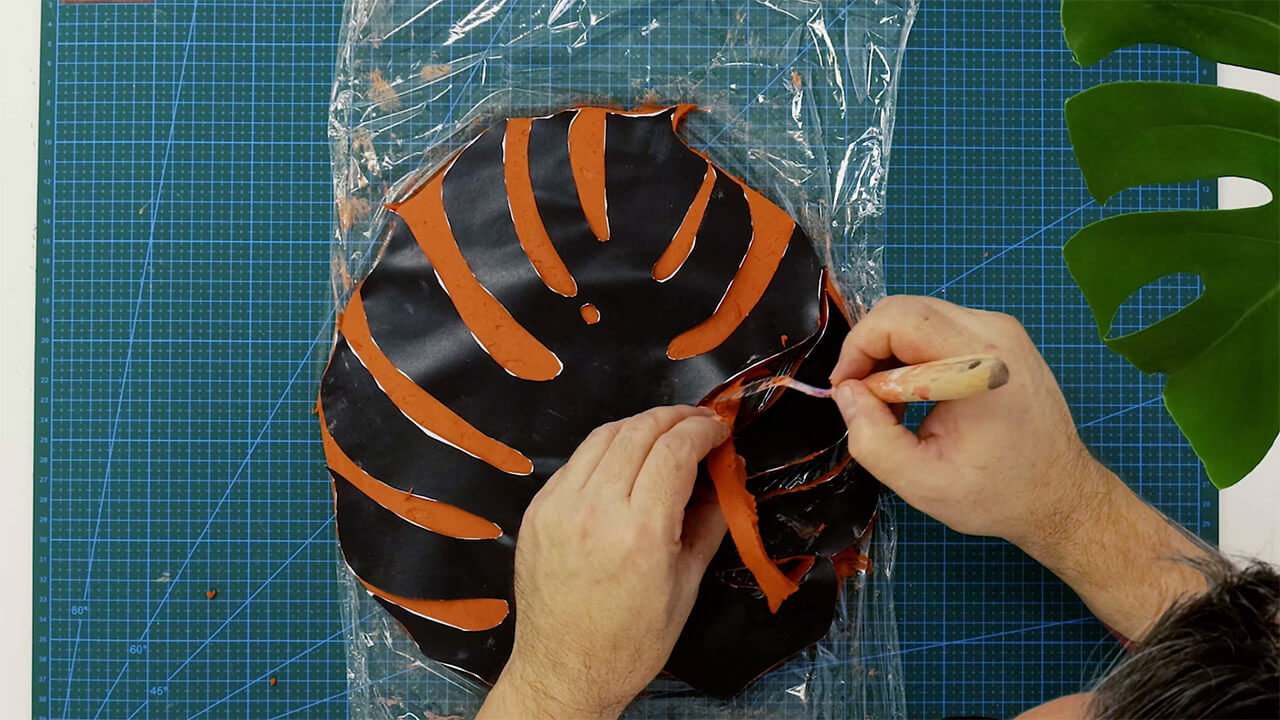 Once the leaf shape has been cut out, take a pointed modelling tool to lay in veins. Roll out a small piece of clay and add to the top of the central vein. Blend this in.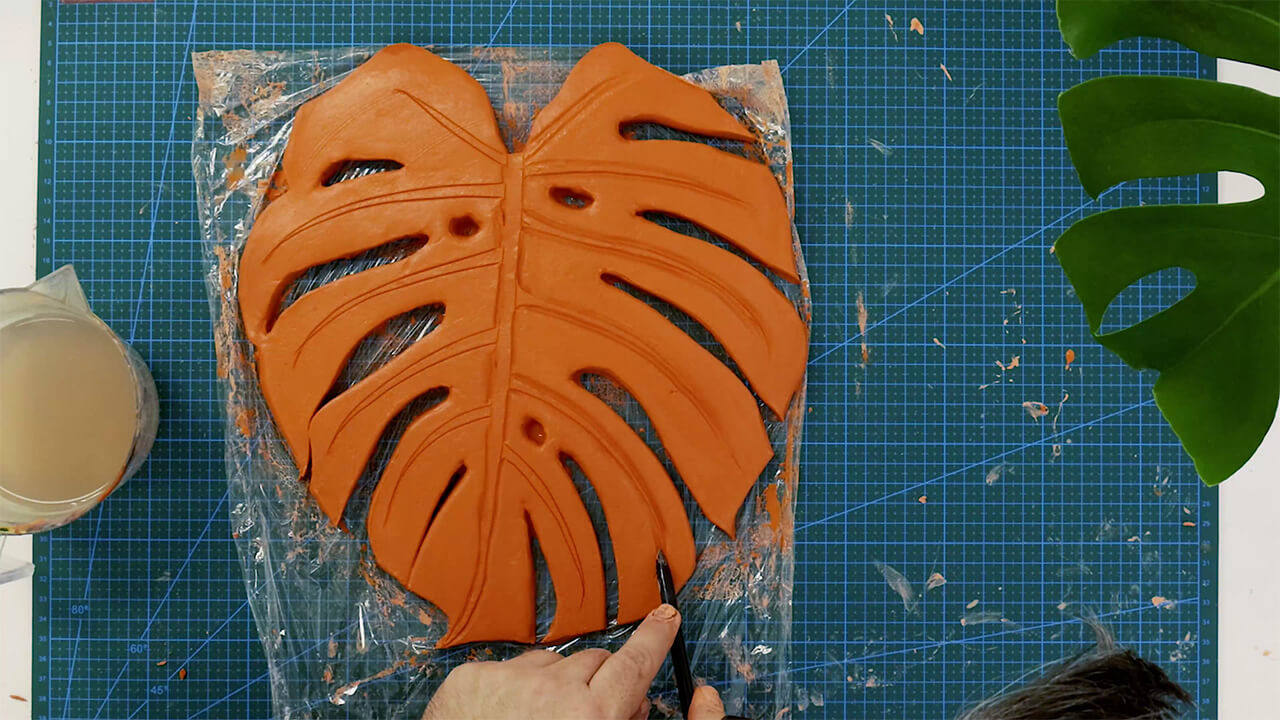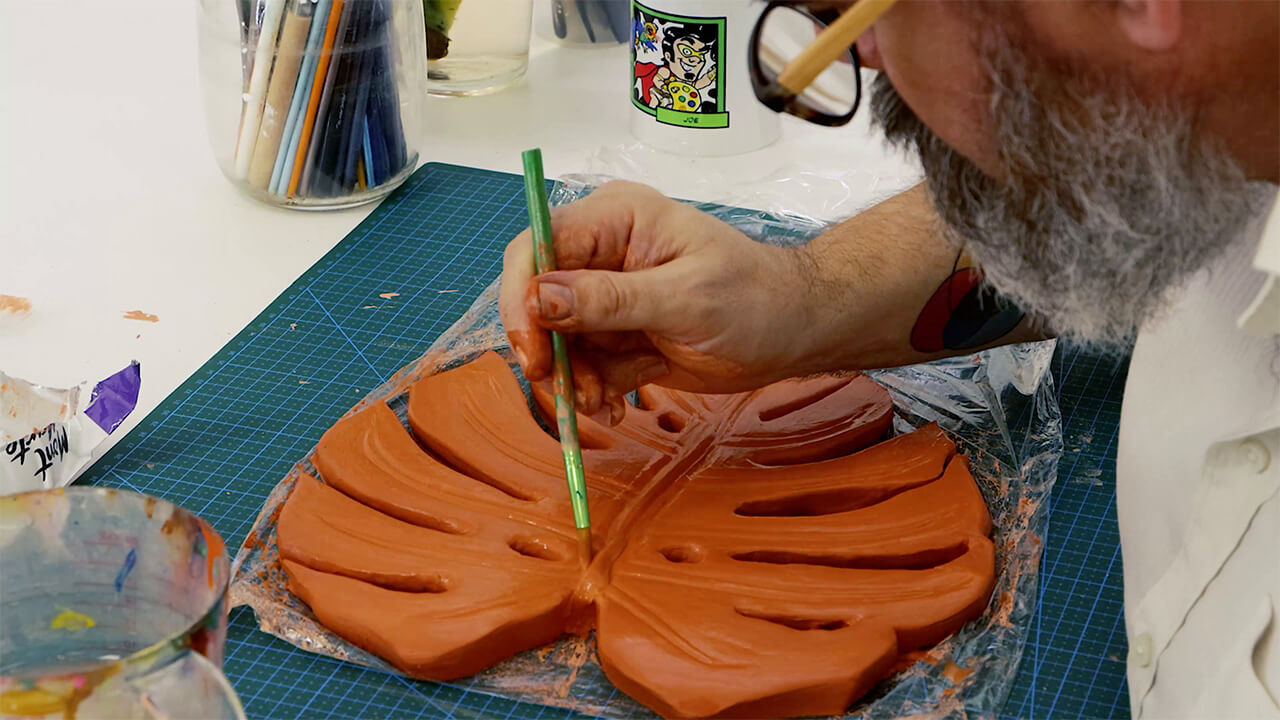 To create the concave shape of the bowl, lay it over a convex form. We have used an old salad bowl wrapped in scrap fabric. To create a deeper bowl, you can use a smaller salad bowl as the support.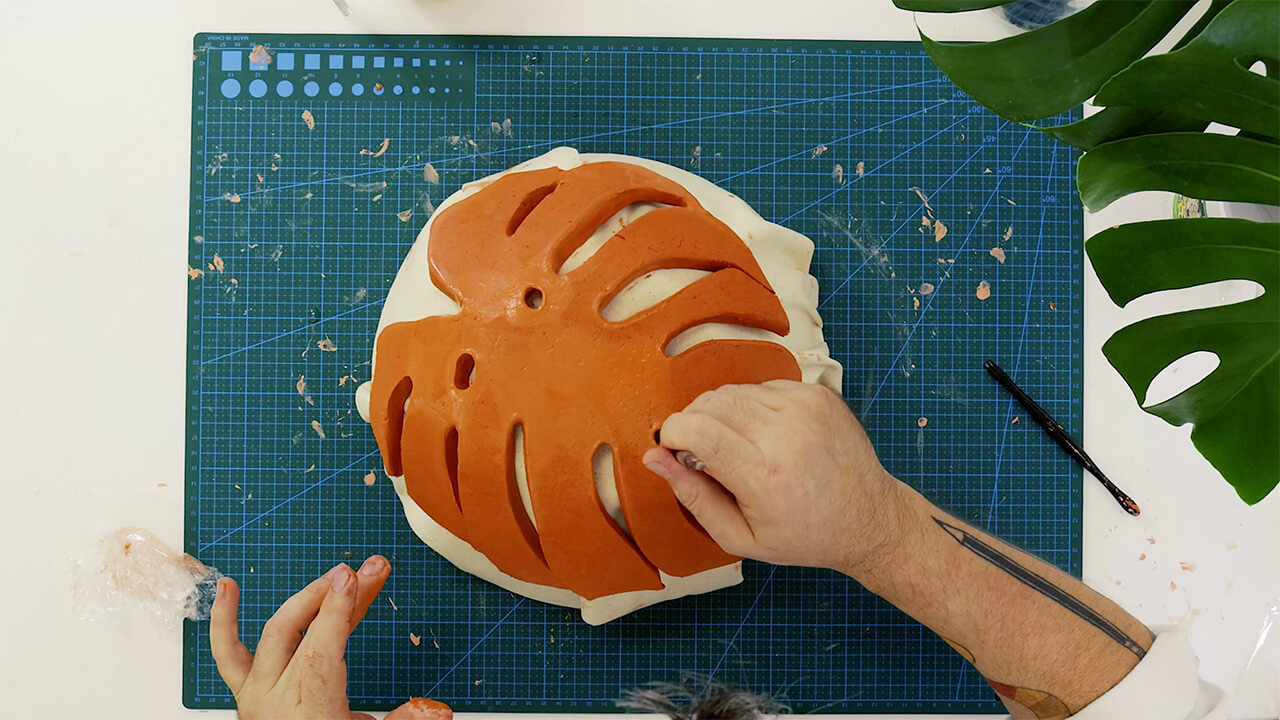 To create base stand, roll out some clay to a thickness of 2cm. Use a glass as a template to cut a round shape. To create a ring shape, cut another circle inside with a wall thickness of approximately 15mm.
Attach the ring to the centre of the underside of the leaf. Smooth the join with the end of a paint brush.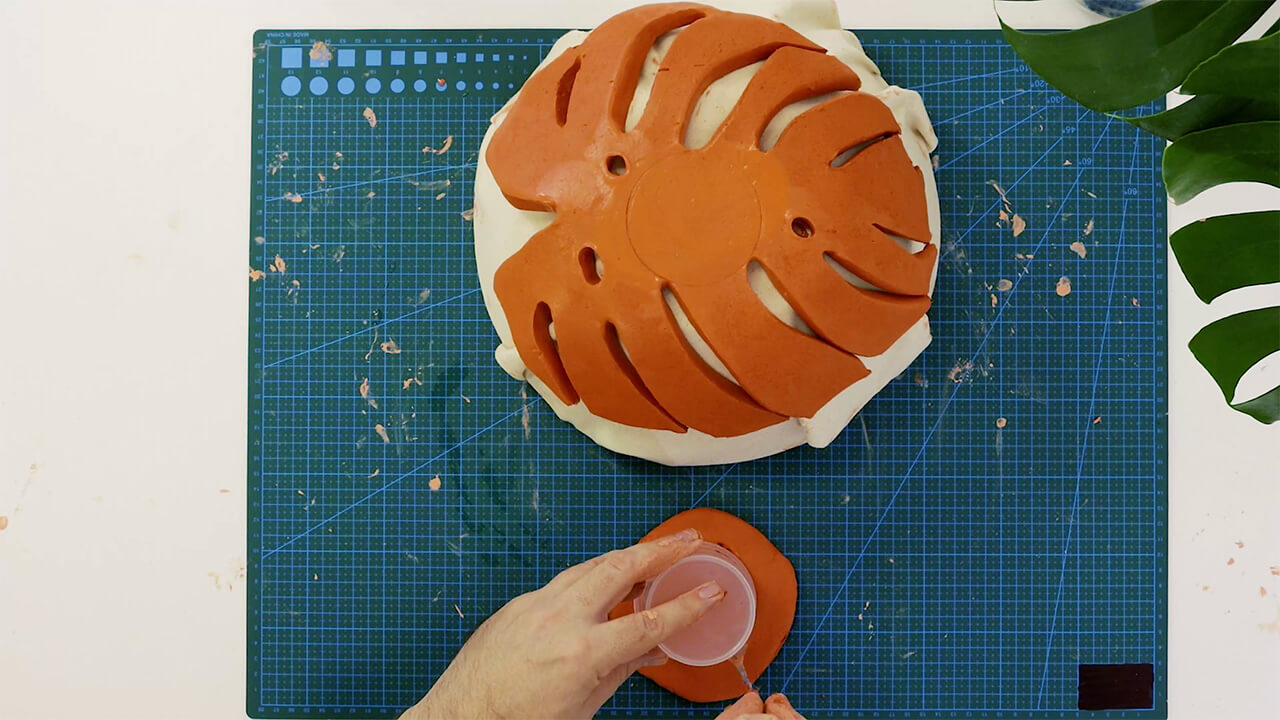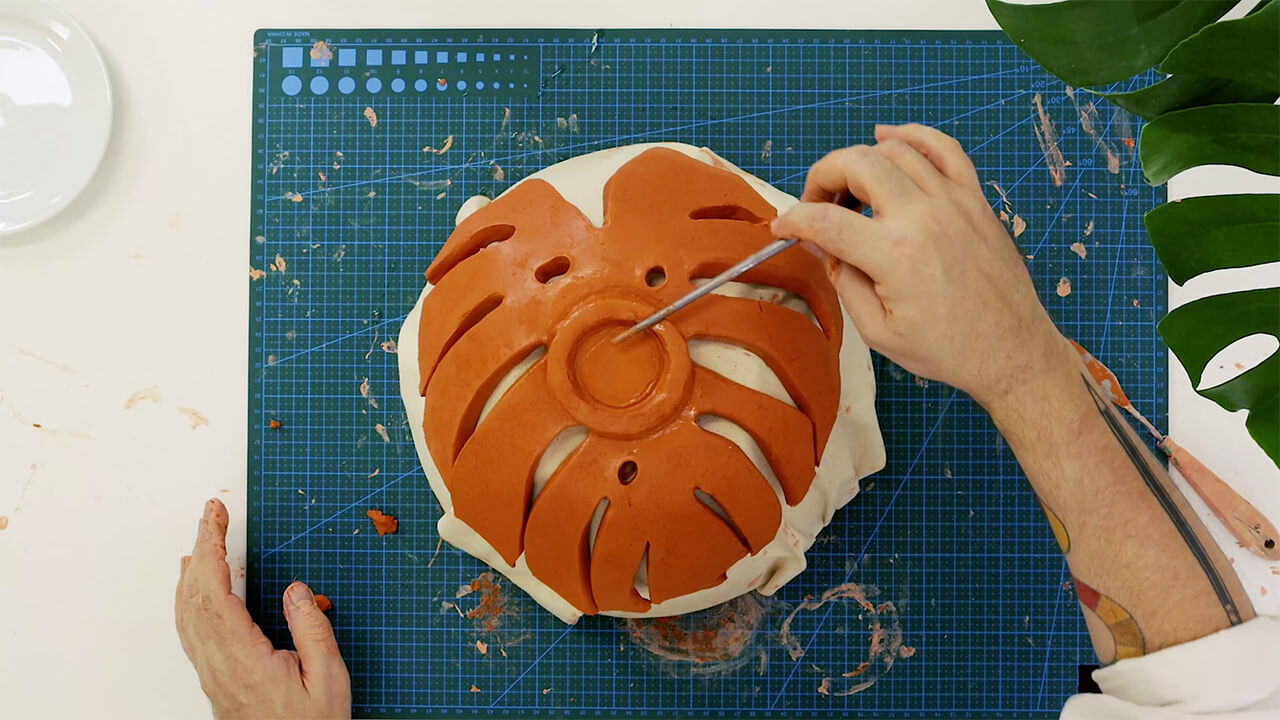 Leave the bowl to dry. Without speed drying with a hairdryer this will take 2-3 days.
Once the clay is completely dry and hard, you can paint it. Squeeze out some Sap Green and Monasteral Green and use a flat to paint the underside. Scrub the paint into the edge of the leaf as well. Allow this to dry before applying a second coat.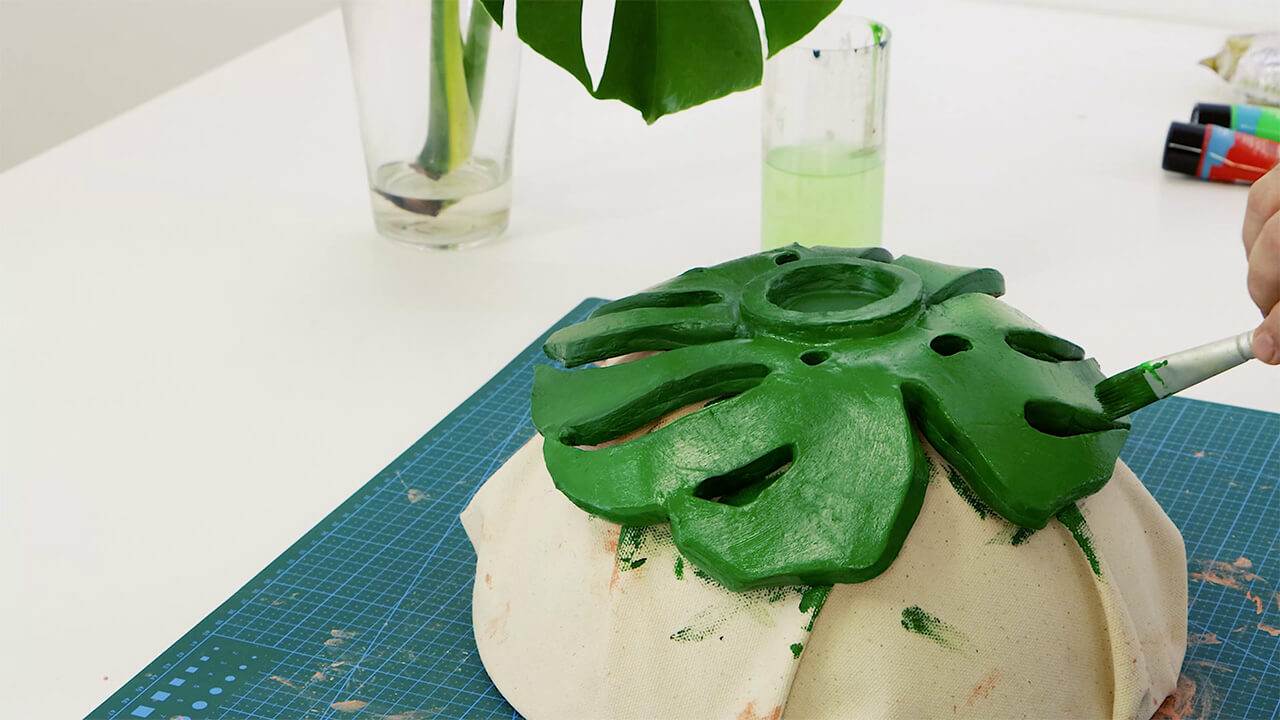 Once dry, turn the bowl over and paint the front in the same colour combination. Allow to dry before applying a second coat.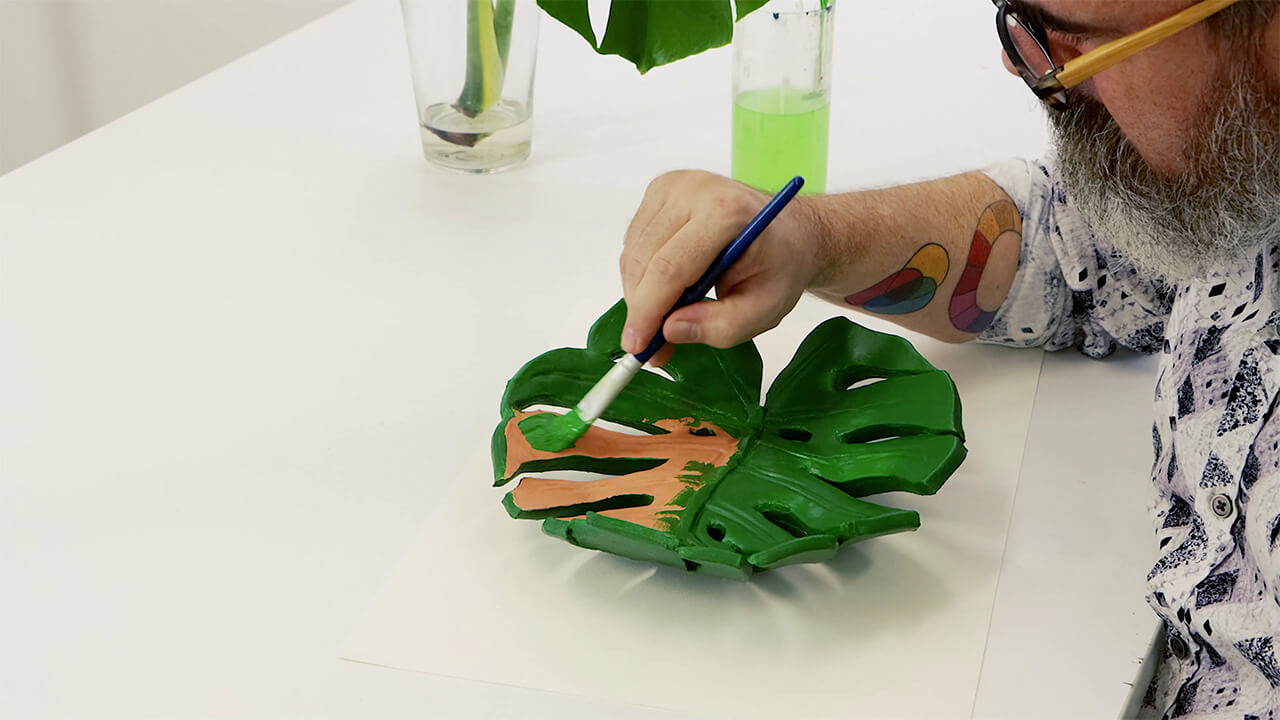 Squeeze out some Medium Yellow and mix it into the green colour on your palette. Use this shade to paint the veins of the leaf with a small round brush. Give it a second coat once dry.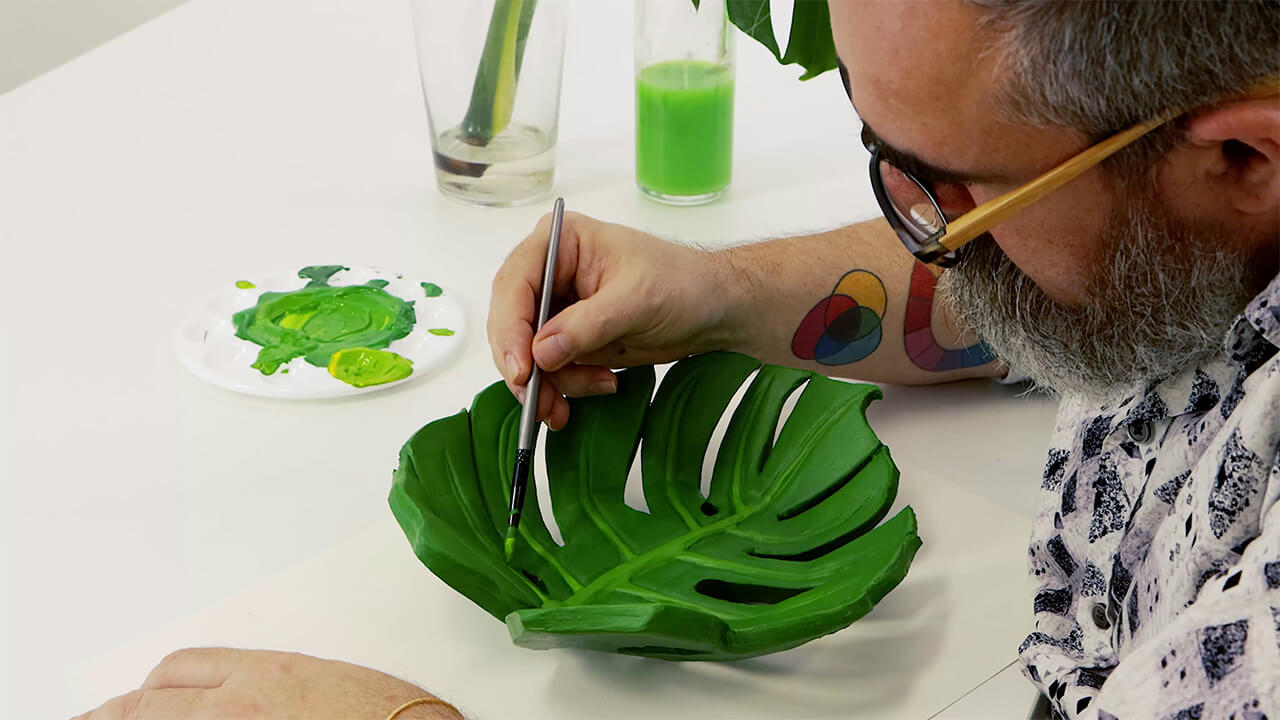 And, you're all done!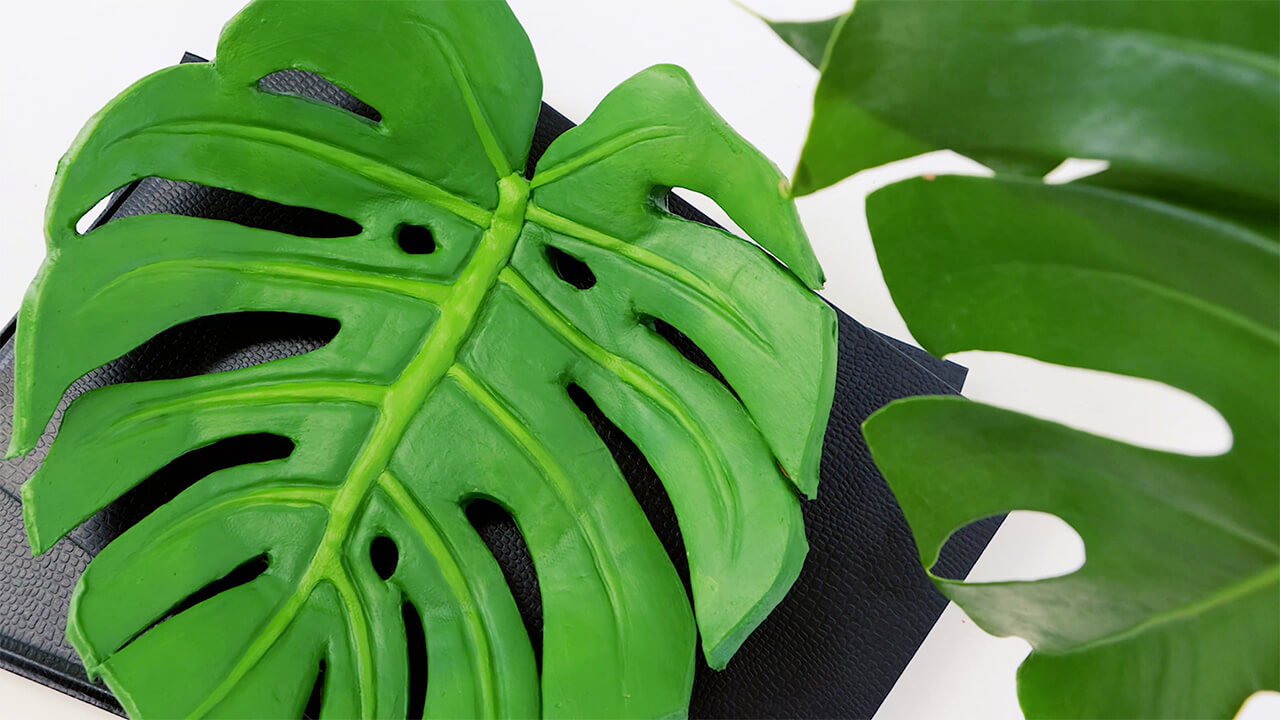 Material List
Air Hardening Modelling Clay Premium - Terracotta 2kg
Acrylic Brushes Signature 5pc
Palette Knife Signature No.11
Round Plastic Palette Discovery 17cm (6.7in)
Precision Craft Knife Signature 3pc
Acrylic Colour Paint Signature 75ml (2.5 US fl.oz) - Monastral Green
Acrylic Colour Paint Signature 75ml (2.5 US fl.oz) - Sap Green
Acrylic Colour Paint Signature 75ml (2.5 US fl.oz) - Medium Yellow

Extra Materials
Cling wrap
Rolling pin
A glass