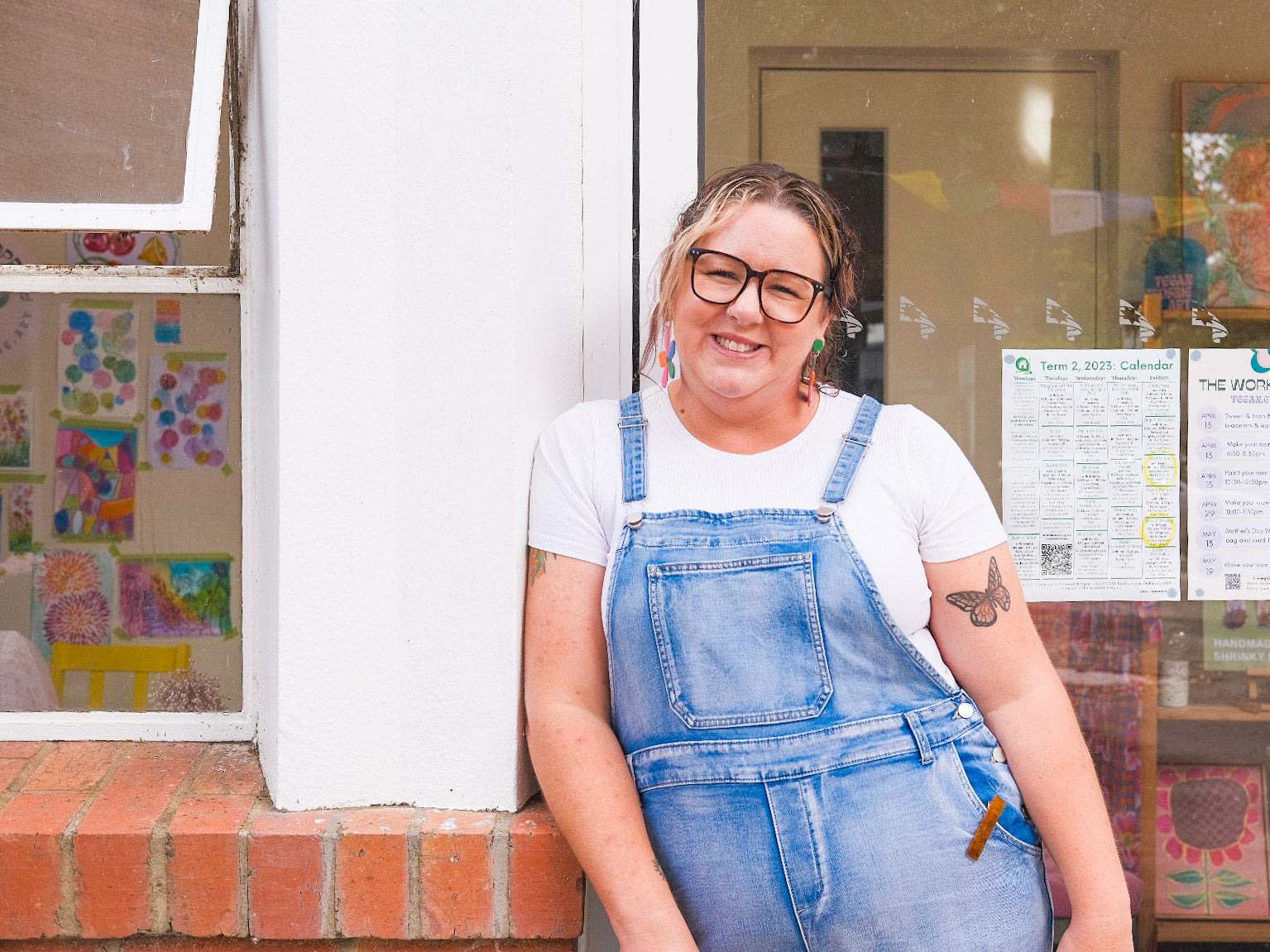 "...Just have a go, play and discover! What's the worst that could happen? You end up with a bit of a mess or a masterpiece! Sometimes the best work is born from an accident!"
Tegan Crosbie (@tegan.crosbie.art) fills her life with bold colours, retro inspiration, and expressive crafts. She creates and sells her unique designs from her store/studio, where she also shares her skills by teaching art lessons. 
Tegan has always been creative but was able to truly dedicate herself to her craft during the COVID-19 lockdowns. Dreaming of one day opening her shop, she was determined to paint and make art regularly to achieve her goal. This year, she opened The Workshoppery and is stoked to help others learn to create in her very own studio.