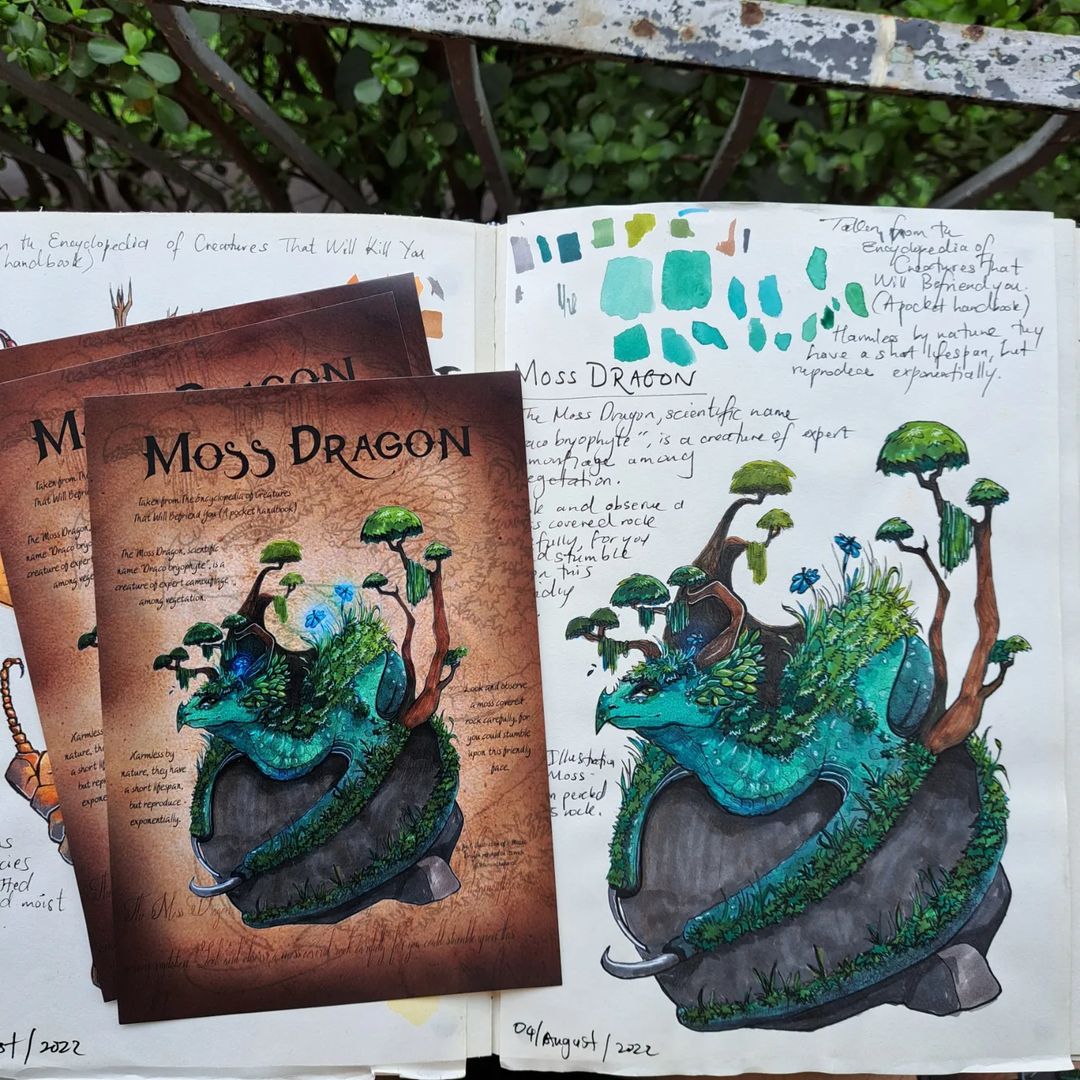 "I love to spend an hour or two in the night with a candle, like a misunderstood 19th-century writer and just write down ideas for stories and illustrations. I love connecting with nature and the universe to find new ideas for adventures, business endeavours, solutions, and illustrations."
Fantasy artist Kiara Maharaj (@kiaraintheforest) brings magical creatures and worlds to life through her art. She puts her imagination on the page by writing and illustrating, drawing from natural elements such as mushrooms, bones, and towering trees.
Her creative space is set up to inspire, with paints stored in special skull-shaped jars and plants all around. By making her world more magical, she can channel her characters and capture their fantasy.