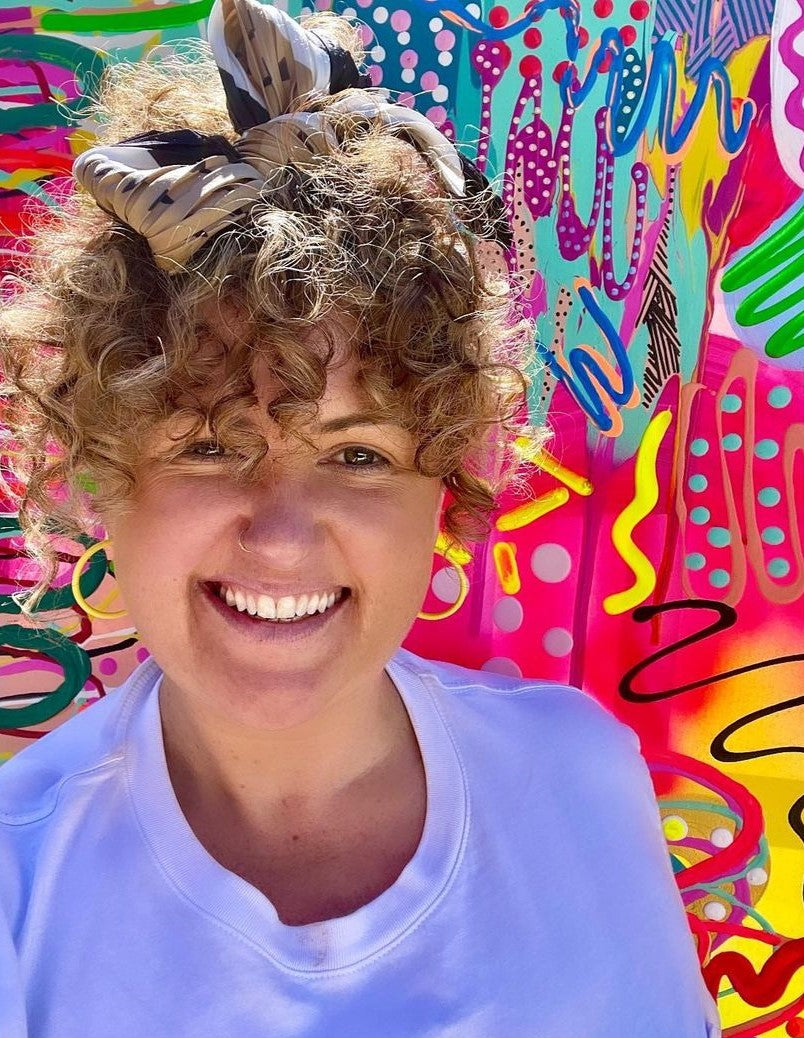 "I never have a 'finished product' in mind before I start, I just know when the piece is done and I finish. The best way I can describe it is that there are hundreds of puzzle pieces in my mind, and I put them together on the canvas."
Australian artist Emma Darrouzet (@emma.darrouzet.art) is dedicated to exploring identity, mood, and the mind through her creative works. Using vibrant colours, she makes unique fluid art with acrylic paints, layering freeform patterns and designs that sing true to her self-expression. 
Emma has a creative family and is inspired daily by the raw and honest love shared by her partner. Working in her at-home studio, she paints for about 8hrs a day and makes specialised commissions to match the personality and décor of her clients.