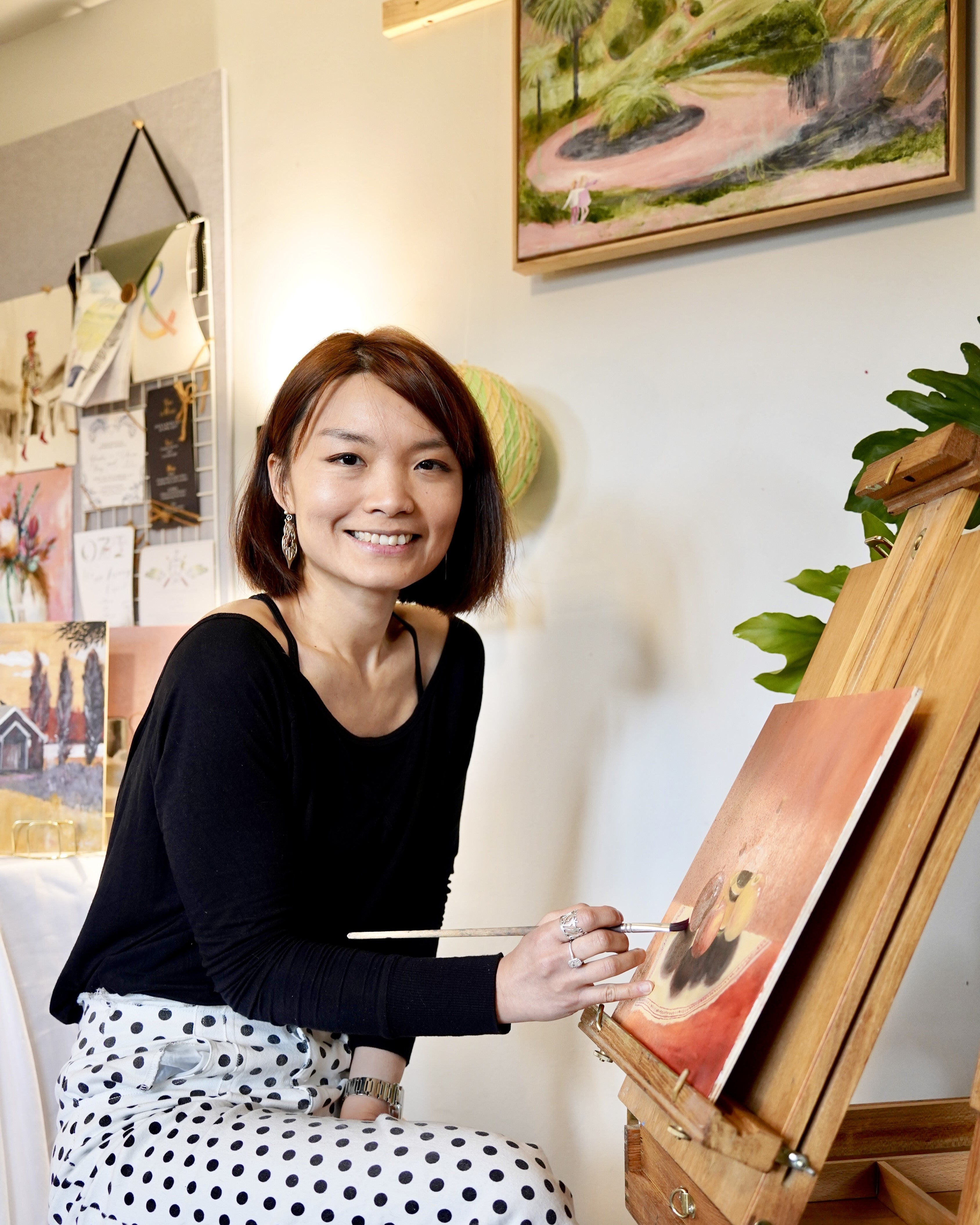 "If I had a time machine, I'd go to the future when I am 70 years old… I am curious about what my art will be like in the future... However, the beauty of it is that I can't actually time travel. I can enjoy the journey and embrace the unknown. After all, there's something exciting about not knowing where an artist's path will lead, right?"
Candy Ng (@candyngart) is a professional artist based in Melbourne. She works hard at her craft, dedicating her livelihood to creating and collaborating with household names and brands to feature her artworks.
Candy takes inspiration from the world around her, turning to nature when she's stuck for ideas, and dreaming of creating while travelling across Europe. She loves to capture the life and soul of her surroundings, feeling the emotions of a space and putting them onto her canvas.