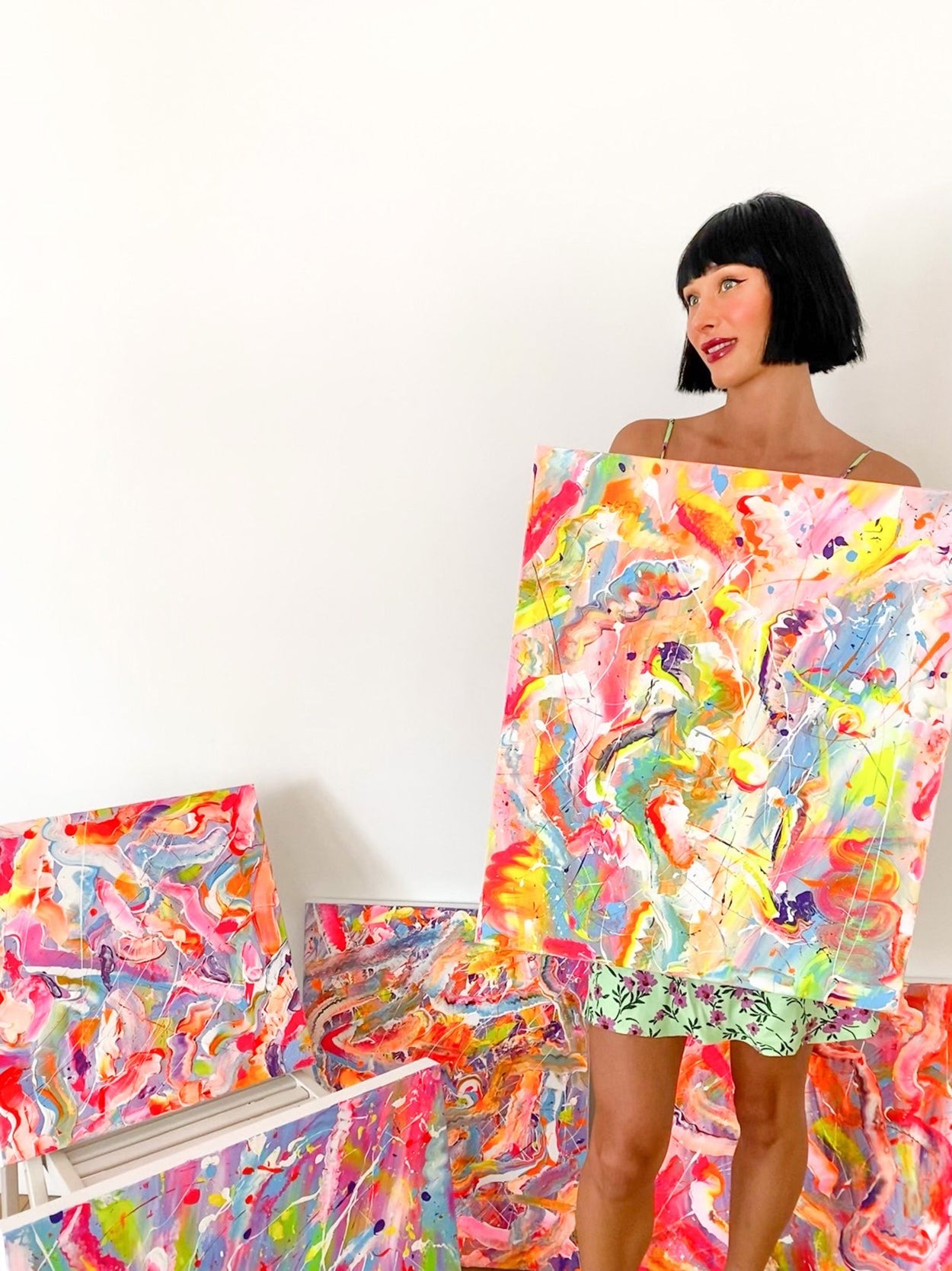 @bridgetbradleyart
"My early works were actually nature and cityscapes, but I found it too constraining staying in between the lines. That's when I gave in to my creative side and poured myself on to the canvas. I know I've done my best when at the end of the day I'm covered in paint."

Bridget Bradley's art is beaming with emotion, experience and colour. Using expressive techniques and the power of movement, her art is both personal and passionate.

Bridget's work is inspired by her intuition, lived experience and her travels across the globe, including street art from Melbourne and Hong Kong.